Bloggers Outing Un!
Titled Bloggers outing 1 because...there's more to come! :D
Initially we planned to go for Steamboat but we ended up deciding to eat at Pique Nique at Ngee Ann City because we can't decide on the steamboat place. Miranda and Regine found me as I was walking aimless around Ion since I was early so we met the rest afterwards.
Mag couldn't come along as she was stuck at work *inserts sad face*
And Pique Nique didn't have sittings for 7 people together so we ended up having dinner at Kenny Rogers instead.
They don't serve ice water. It's ridiculous, really. I hate places where you got to buy a bottle of mineral water and it's kinda stupid because I'm not gonna finish up one bottle for a meal. I just need a cup and I won't mind if they charge for a cup instead of only a bottle ._.
Anyway, shared a meal with Miranda, Regine and Yan Teng!
Appetizers
were muffins which tasted like those biscuits from Popeye or Texas.
We got a meal which comprises of a rack of pork ribs which I love!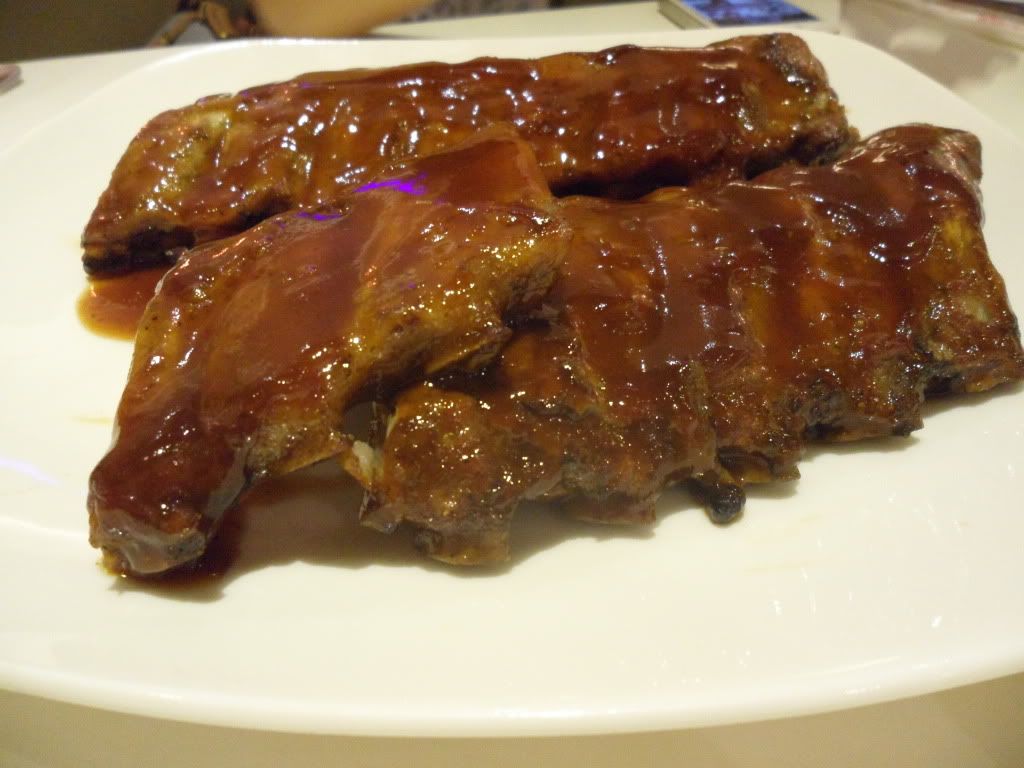 Half a dozen of juicy chicken wings flavored with black pepper,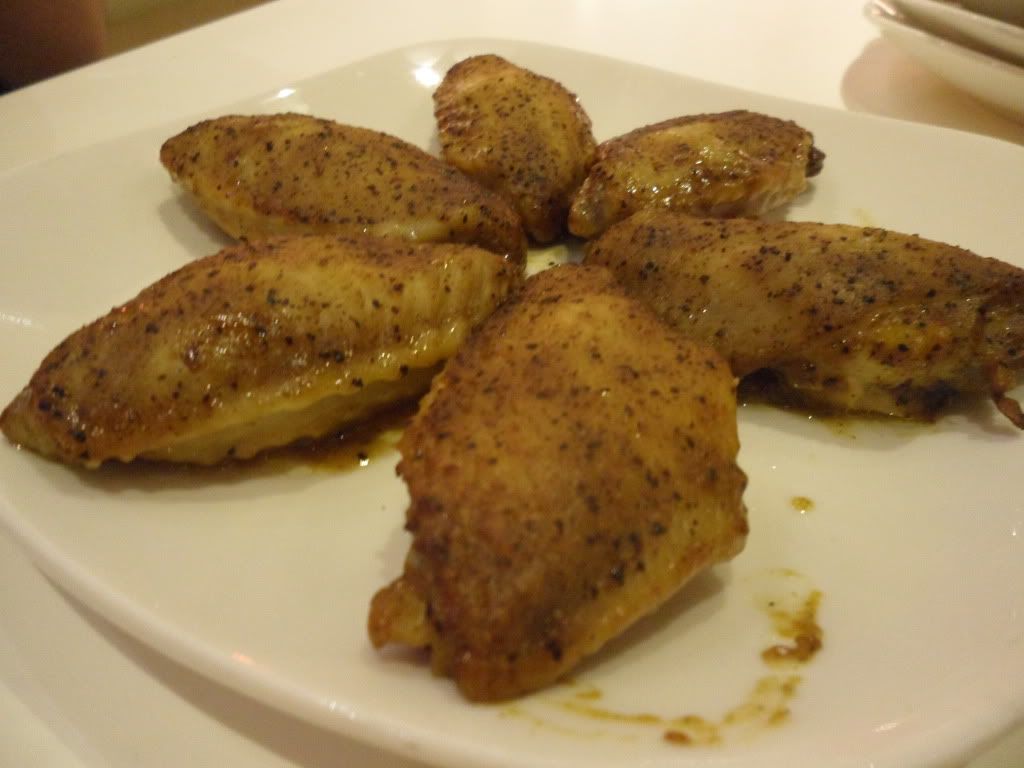 Not to mention, three sides which we got mashed potatoes, Mac & Cheese which is simply deliciously cheesy and colesaw which I insisted because we got to eat vegetables in every meal. I always make it a point to make myself feel less guilty in indulging by eating either vegetables or fruits!
Stuffed full from the meal. The serving is quite a lot for that and we paid around $12 each?
Rest of the photos from here onwards were taken either with Miranda or Yan Teng's awesome camera! I just grab a few off facebook haha I love Yan Teng's new camera by the way, the pictures taken always turns out nice!
Candid shot of me taking pictures of the muffin lol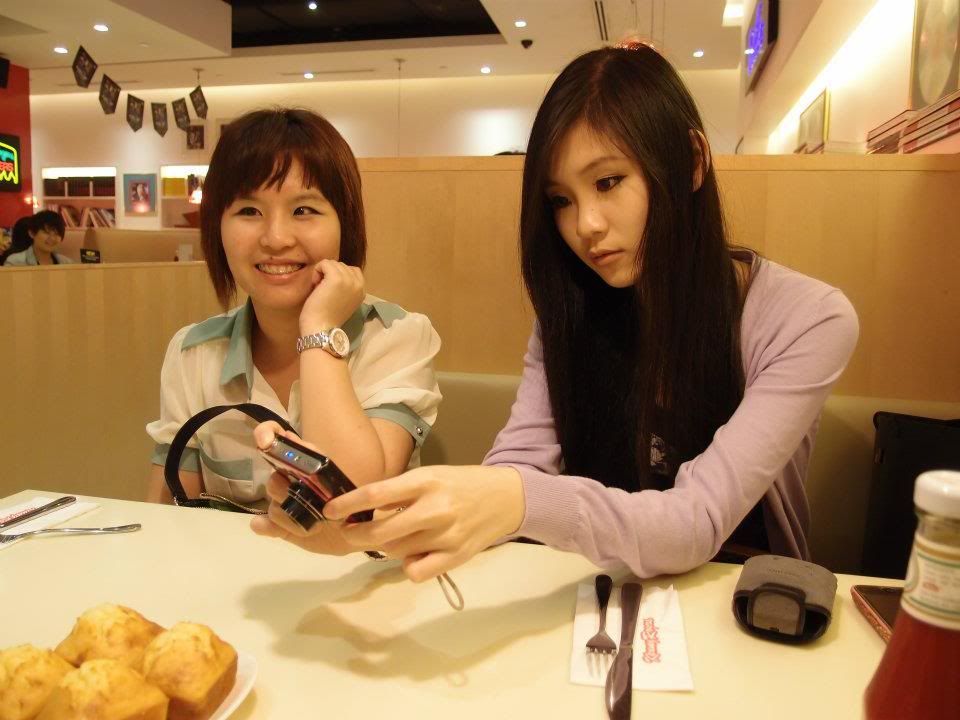 After dinner we were walking back to Ngee Ann city and took some shots randomly.
Le artistic photo of Miranda and I- take one. With Regine's fingers, I believe.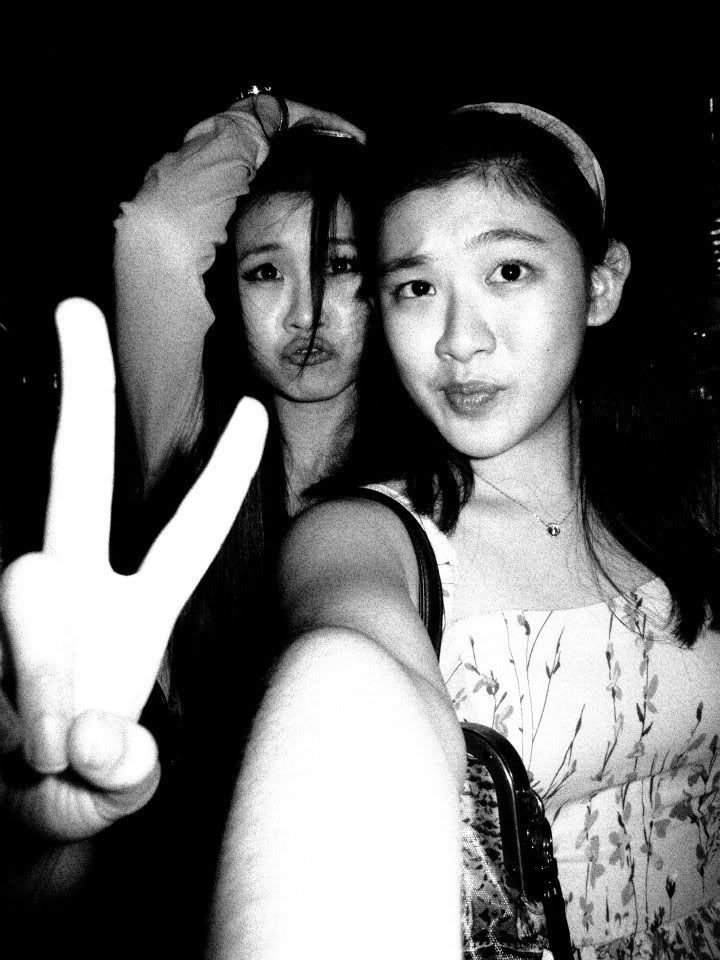 Le artistic photo of Miranda and I- take two. With Regine in the background!
Ending off with a group photo!
Damien
,
Miranda
,
Regine
, Me,
Yan Teng
and Aidan.
Tiffany left early though so she's not in this photo.
I'm really grateful to have met such an awesome and friendly group of bloggers!
Can't wait for the next outing with more bloggers in two weeks time :D
So happy with my circle of friends right now, surrounding yourself with good people brings you good fortune!
Labels: bloggers outing