Earth and Clay workshop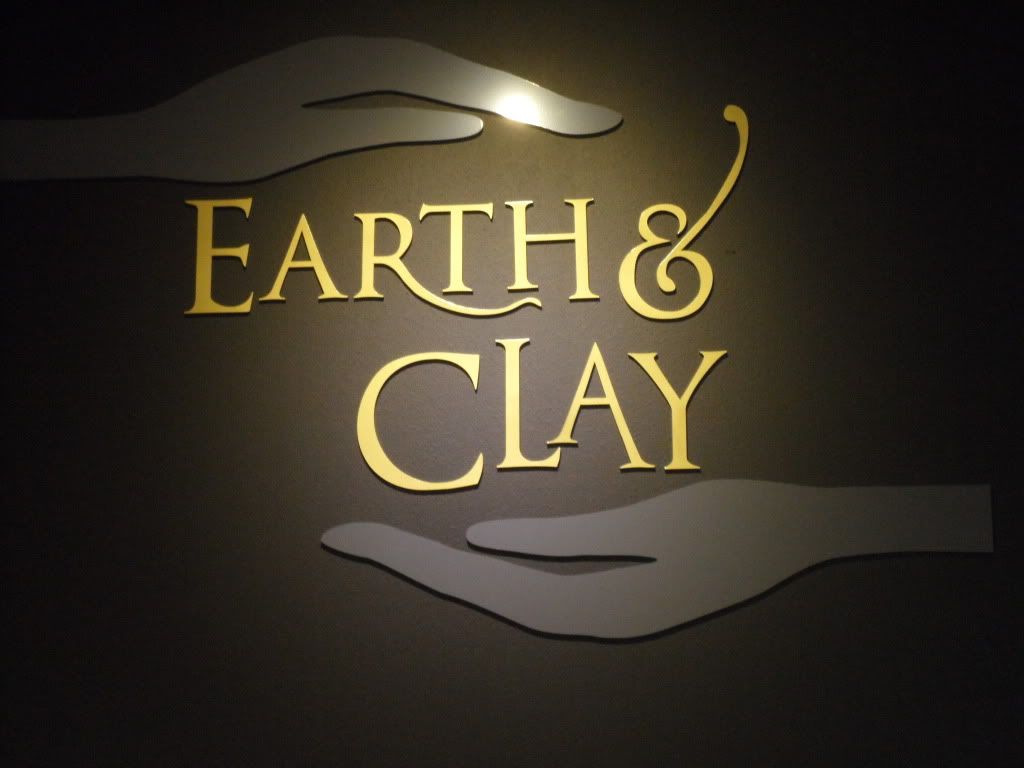 Was invited to the Earth and Clay workshop at their shop in Suntec last Wednesday. I didn't know what to expect initially till I got there to see the first batch of bloggers finishing up their masterpiece. We'll be doing Hand Casting! So I had to trim my nails shorter to prevent it from disrupting the mold for the cast....Err I'll explain more with pictures.
The owner and instructors were Kenny and Valerie and taught us how to make the mold first. Felt like making strawberry cupcake because it became a pink batter!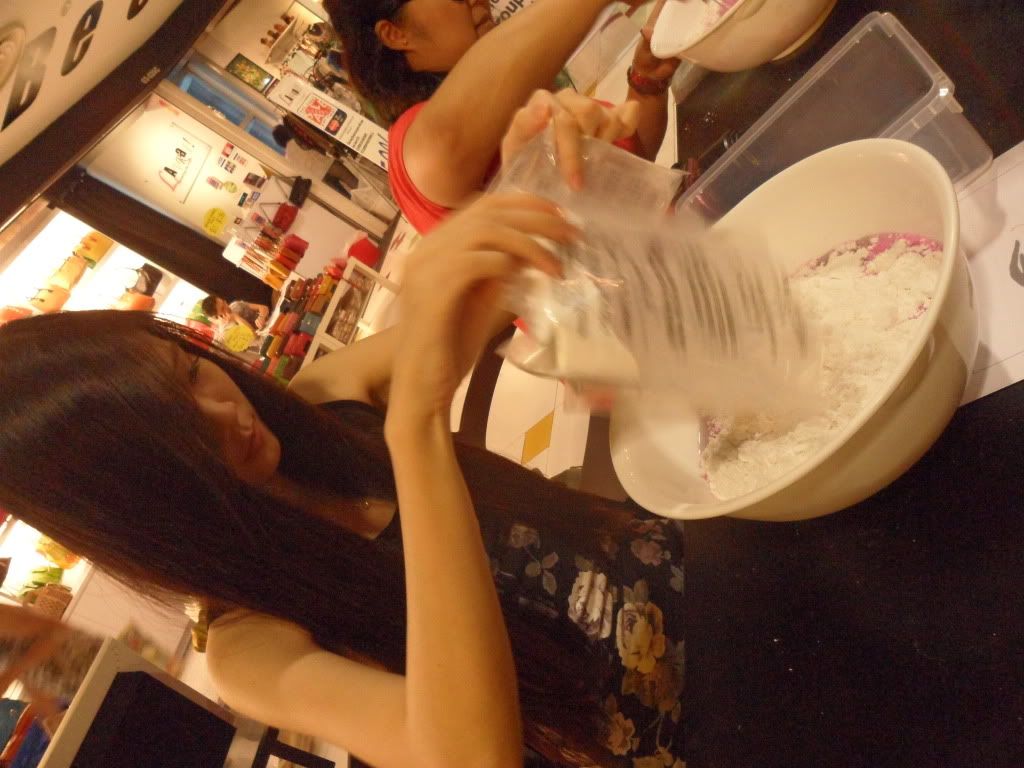 The batter was then poured into a container and this was the mold.
So I popped my hand in and try to stay still for a minute or so, just to let the mold harden with the shape of my hand. The pink gradually lighten to become white...which means that it's almost harden to a jelly like texture. It feels like placing your hand in agar-agar!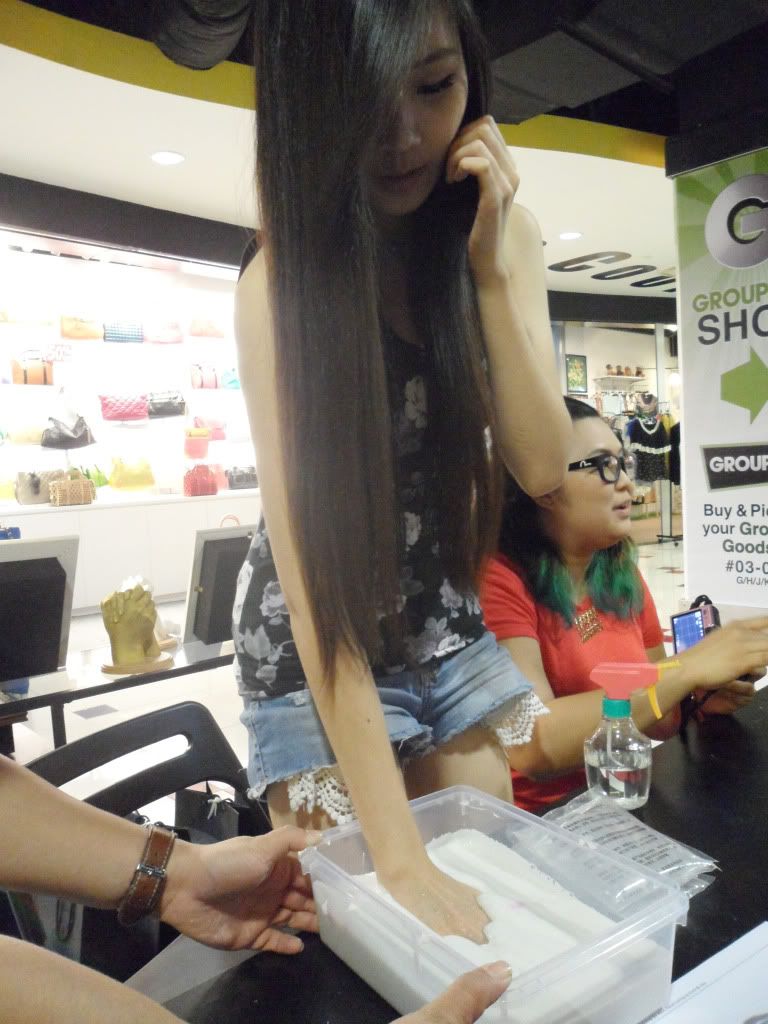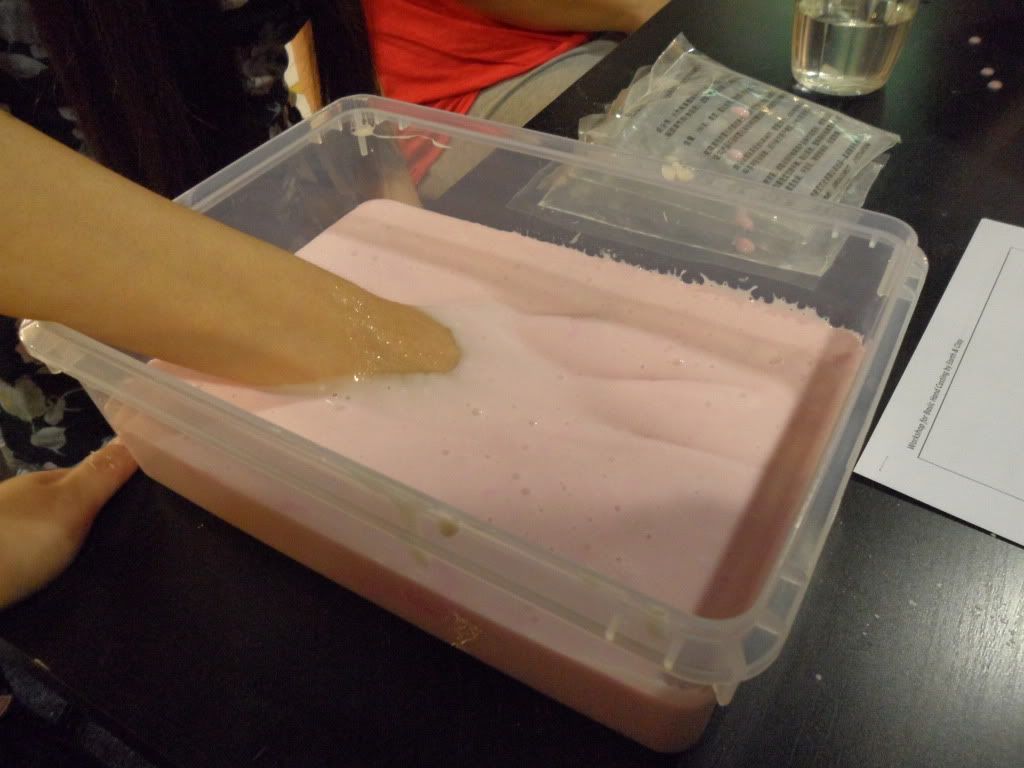 Here's the mold of my hand after I removed it. It looks like a baby's foot now orz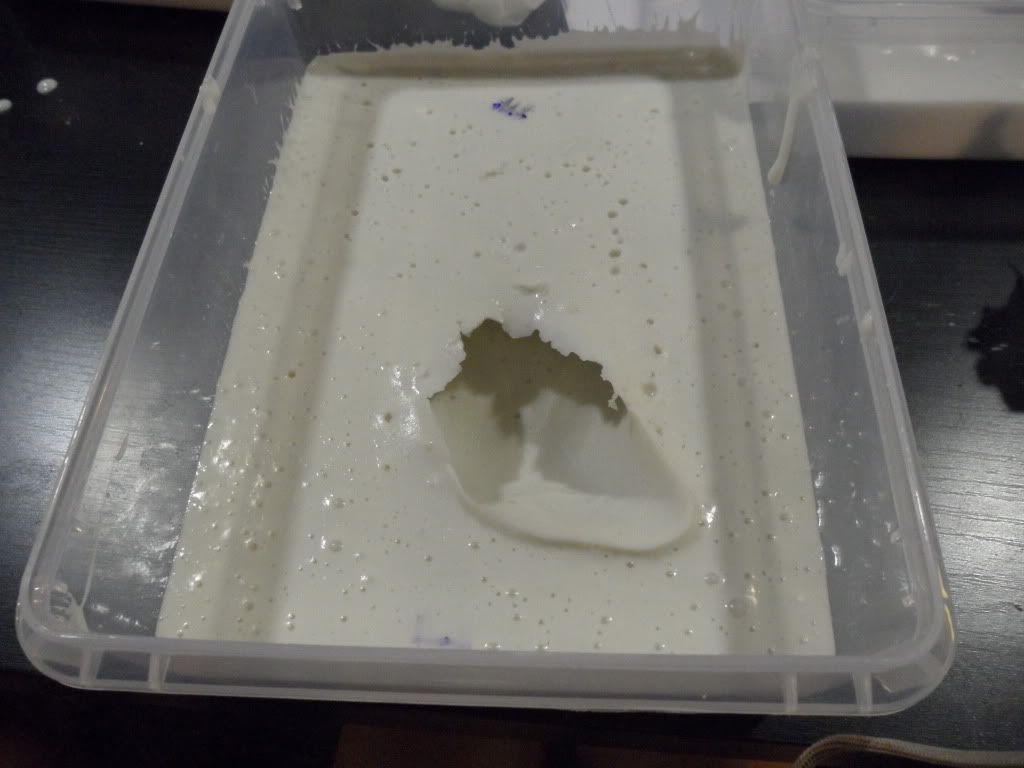 They poured the plaster in afterwards and we went for a break while waiting for it to harden. Got back around 40mins or so and it's time to get the hand cast out.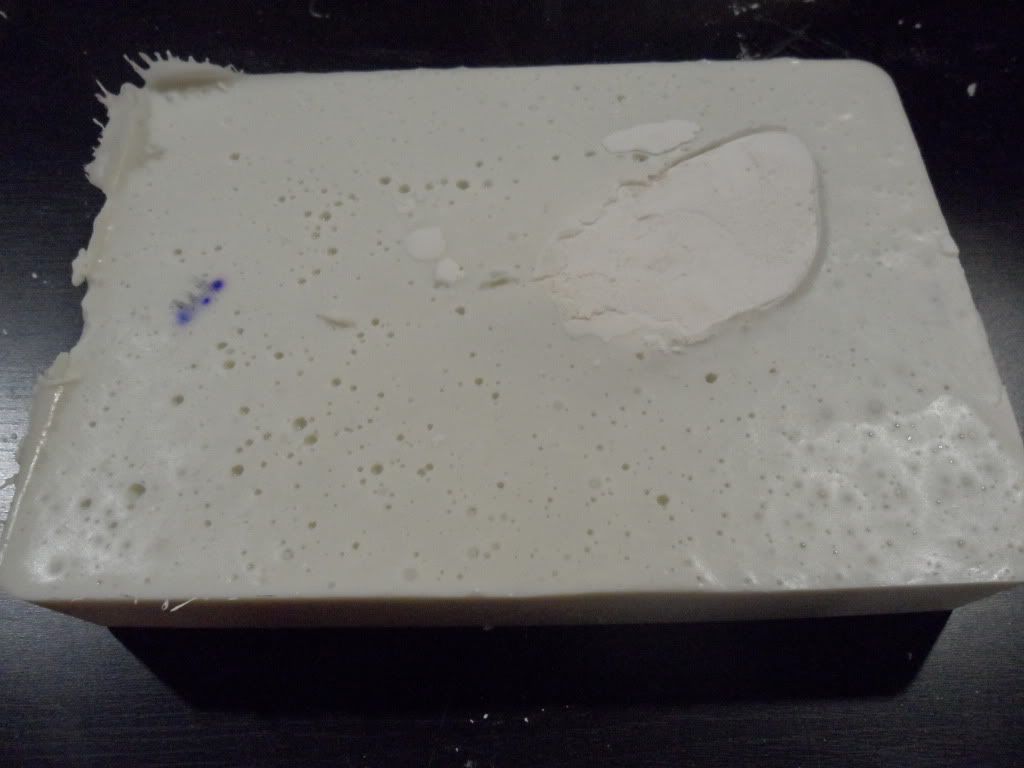 Remember when I said that the mold reminds me of agar-agar? I had to tear off the mold slowly to get my hand cast.
Voila! My hand cast is out. It's gonna continue to "respire" for the next couple of hours though so it will feel warm. My hand cast isin't perfect because I kinda moved my fingers in the mold so the tip of my fingers weren't as smooth as my thumb. Also, the reason why I had to cut my nails was because when you're removing your fingers out of the mold, your nails might accidentally scratch and disfigure it.
Sprayed my hand cast a shimmery pink color!
And the instructors kindly stuck it on a plate for me :D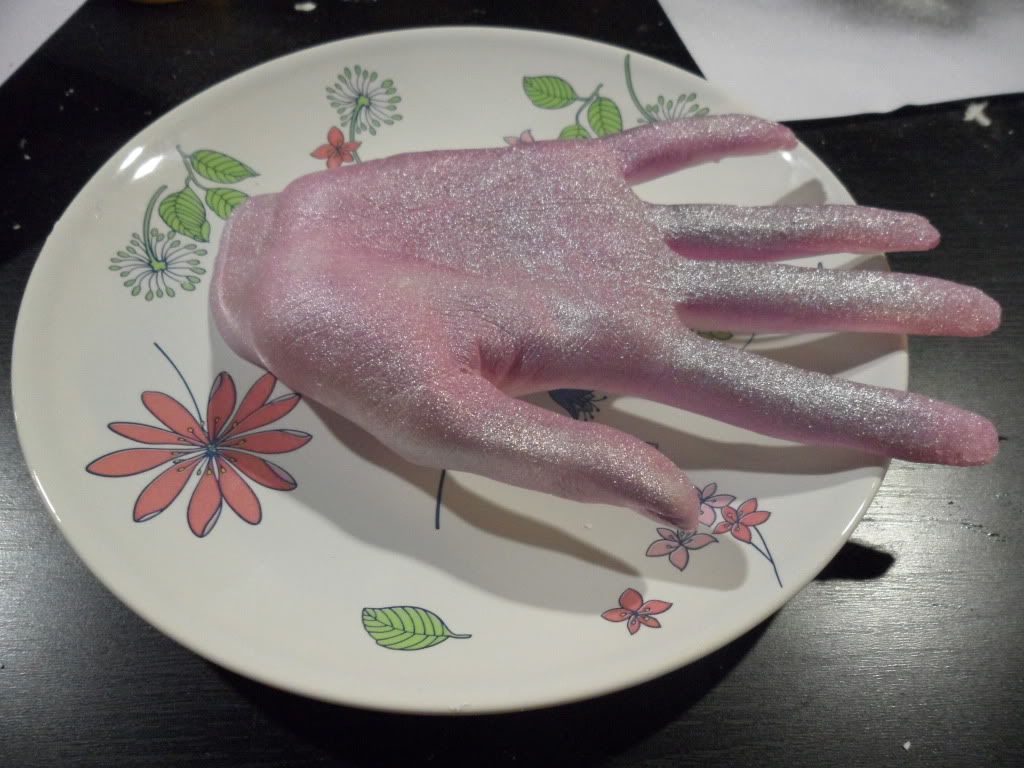 I'm done with hand casting! Hi-five!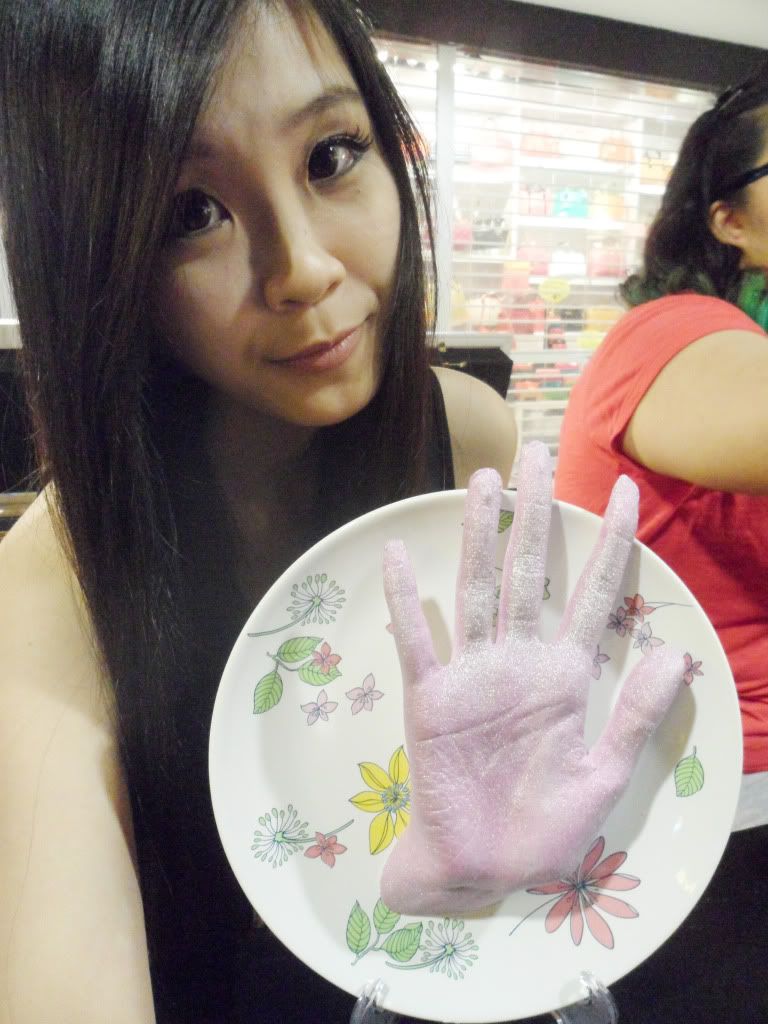 With the hand cast of the other five bloggers.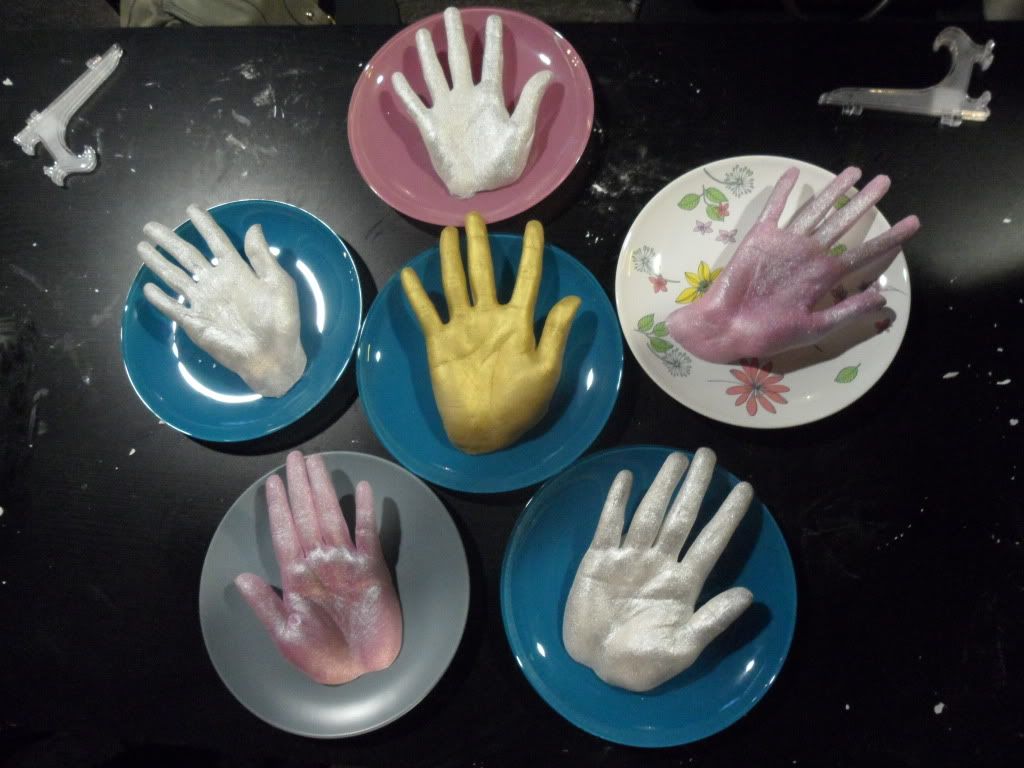 If you want to get your hand cast done, it'll cost about $149 for what I just did, excluding the plate which is only provided for the bloggers but you can buy a frame to put your hand cast in! More price info can be found at the official website
here
. You can also "like" their
facebook page
to see if there is any promotion.
Usually people go there to do hand casting for special events or as a souvenir! Like this family with their eight weeks old baby;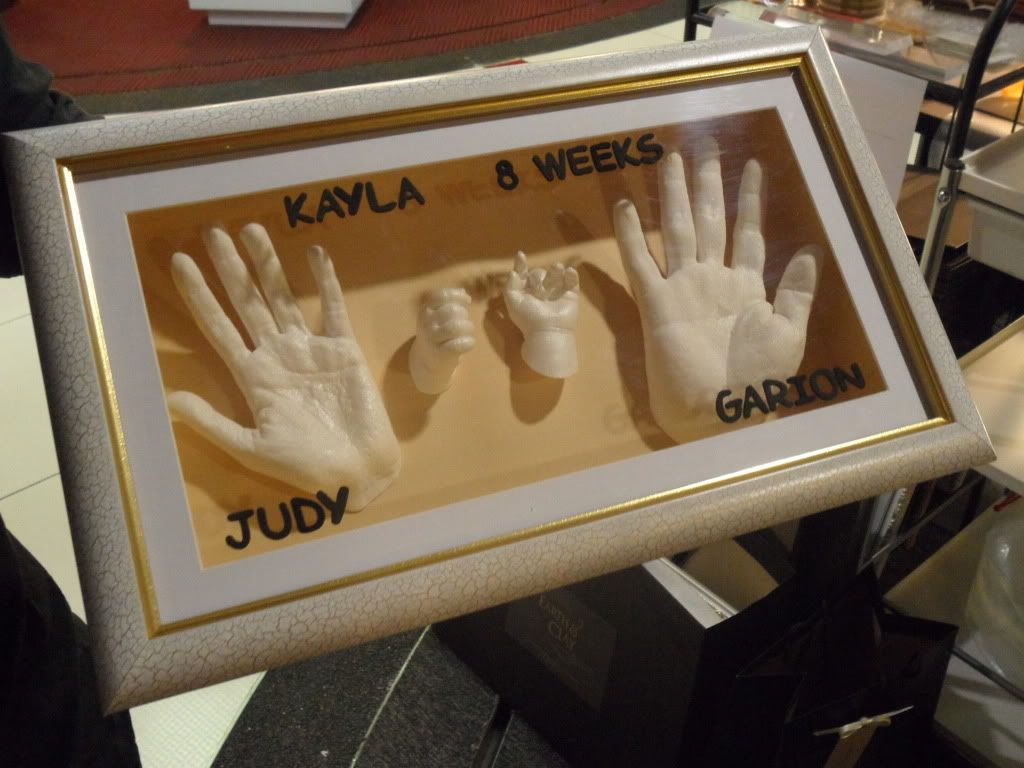 Alternatively, someone did a hand cast to put his namecard on it! Such a witty idea! Haha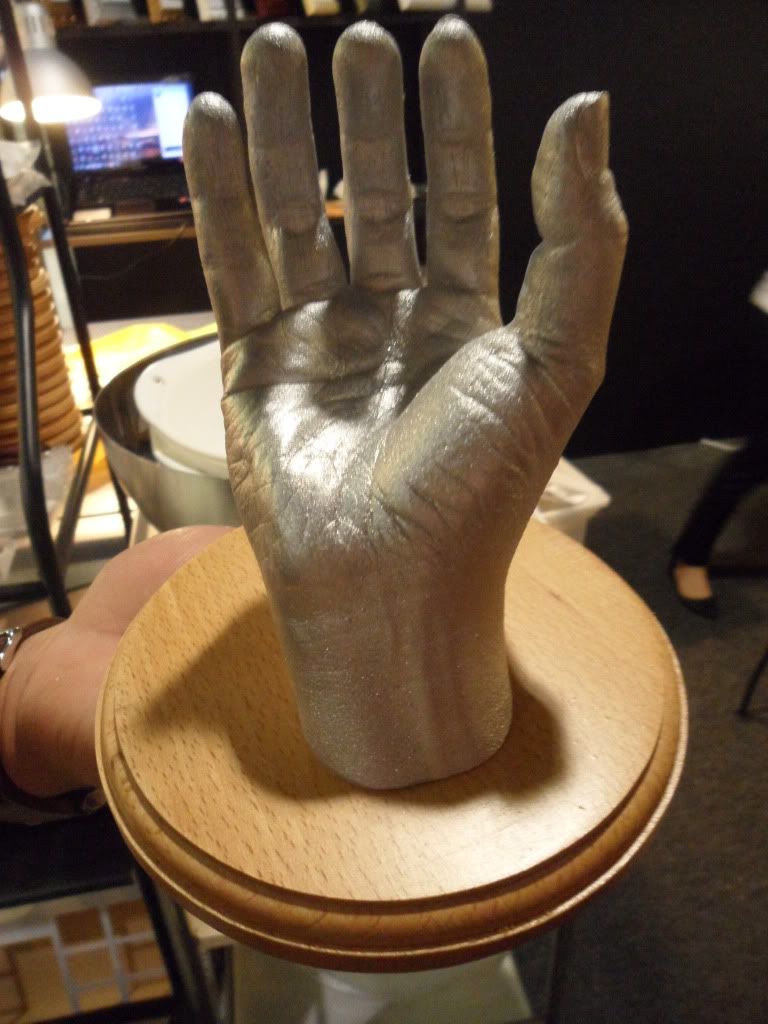 Earth and Clay officially opens on the 1st of July at Suntec City #03-075!
Try quoting my blog URL "eileenloves.com" in the entire month of July and see if you can get 20% off total for all products! :D
Thank you Earth and Clay for organizing this blogger workshop ^^