日本文化が好きです
I think it's about time I explain why I'm into Japanese culture.
I used to learn french in Primary school while my sister learnt Japanese as her third language. Then, I had no interest in Japan at all, all I could think of was the Eiffel tower, eating croissants from random bakeries.. Apart from that, I realize I'm not very much into the French culture entirely.
Been so involve with Japanese culture for the past 3 years plus now and I honestly would like to thank a certain someone for getting me interested in Japanese in the first place.
Sure, I've been to Japan before, loved the country but nothing really caught my fancy till I started to learn Japanese... in that journey I got to know more about the traditional aspects of Japanese culture and fell in love with it.
I love the language, every stroke of each character, every pronunciation, every particle (even though they are so annoying to learn). Everything about it is just beautiful.
I love the yukatas, kimonos, onsen, festivals etc. What makes Japan JAPAN if you get what I mean. Everything seem so interesting, so fun and pretty, definitely my kind of thing.
I love the food. Everything is yummy, I have never tried something that I didn't like from Japan before so feel free to surprise me! (Yes, I have tried sea urchins too) My favorite food? Sushi, onigiri filled with jellyfish, ramen on a cold day, curry omelet rice with teriyaki chicken and not forgetting, black pork!
I love Chado. Love it so much! I think everyone should give chado ceremony a try unless you're hyperactive.
Lastly, a song. Kimi ga Suki by Shota Shimizu. My favorite song for the past 3 years, ever since I got to know of it. I'm not sure if it's because of the meaning behind the song or because of the reason why that someone introduced this song to me. I've listen to other jap songs too but none sticks to my heart as much as this.
Thank you, Kris, for making me envy of your fluent Japanese.
Anyway!
Attended the Summer tea gathering, a chado ceremony on a Sunday morning with Clarissa. We went to this cozy room, the chashitsu. It consist of tatami floor and two sliding door, one for the guest and the other for the Teishu or the kitchen area. The exterior was decorated to imitate a mini japanese garden.
The room was cozy and peaceful, feeling so relax to take a break from the bustling city.
Can I just say that I love this place already even before stepping in! Always been my dream to live in a traditional Japanese house.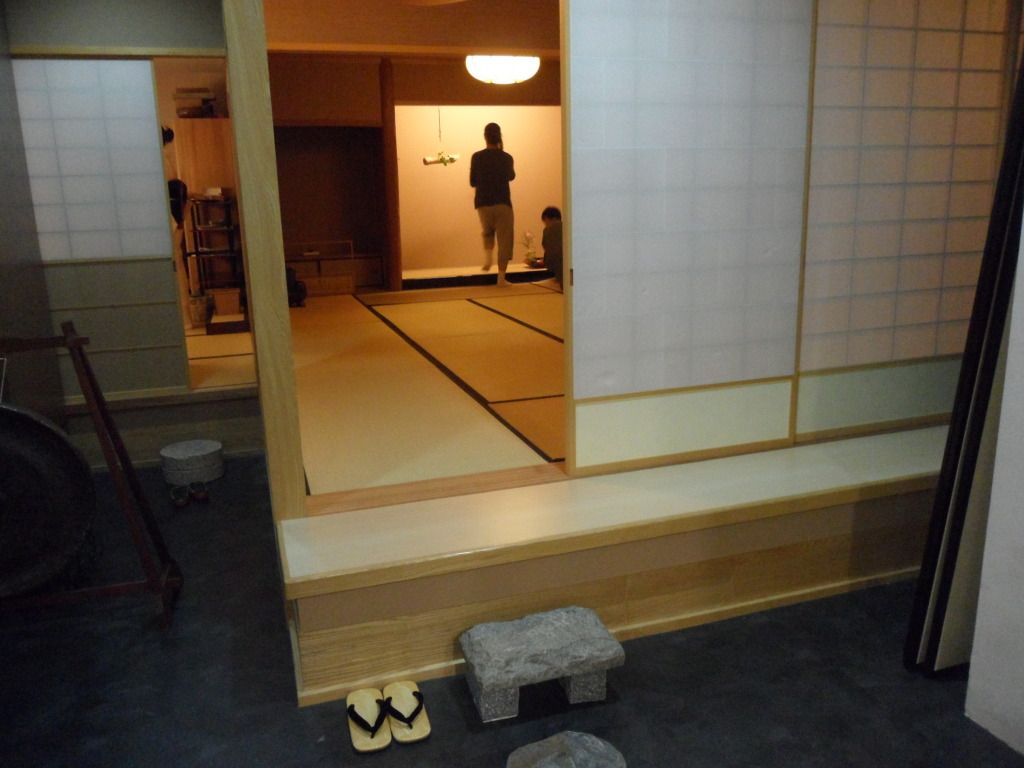 We were given Okashi first. Okashi are basically japanese sweets. There are many kinds of okashi, mostly made from agar jelly with red bean or mochi with red bean paste etc. Something sweet for our mouth to "neutralize" the bitterness of the tea later.
Close up view of the okashi that they served! They made this with agar jelly and red bean. Something cooling for a sunny summer day in Singapore.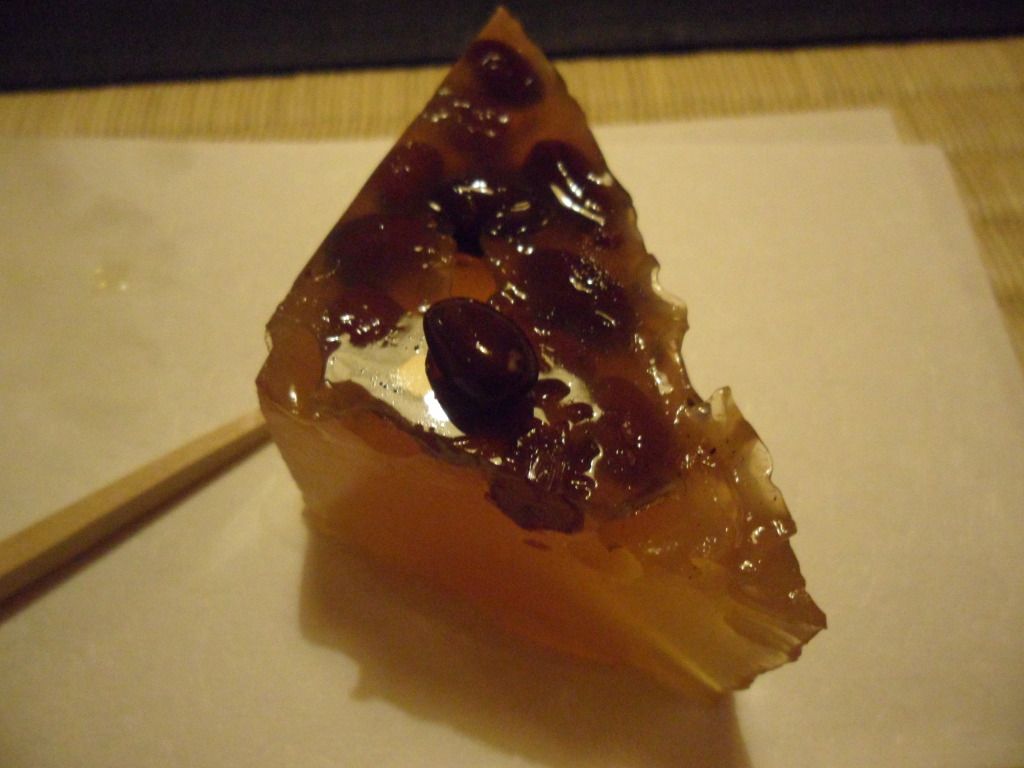 The host making matcha. The entire process is not only about tea making, it's about preparing the bowl of matcha from one's heart by cleaning her thoughts and all the utensils first. Then, step by step she will "perform" the ceremony. Another host did the talking and he introduced most of the utensils used to us, together with the theme of the room and the significance of the decorations.
In the summer time, the tea ceremony is tend to perform with a couple of water sounds so as to create a more cooling environment.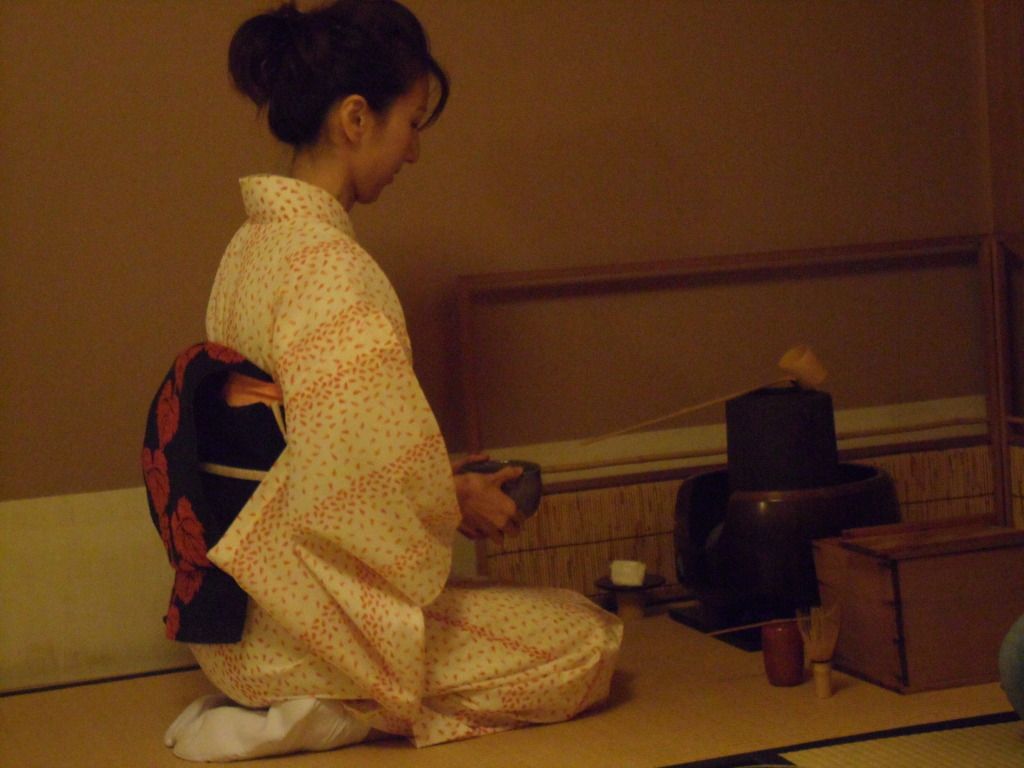 The Furo(left) with the Hishaku(ladle) on top of the Well-inspired box filled with water. Water is transferred from the box to the Furo to boil before putting it into the Chawan(tea bowl).
They served us two bowls of matcha! Had my fill of green tea to start the day :D
I am obsessed with green tea, that's the only tea that I drink! It is just packed with so much benefits for us.
The Natsume(tea caddy) filled with matcha powder and Chashaku(tea scoop) at the back.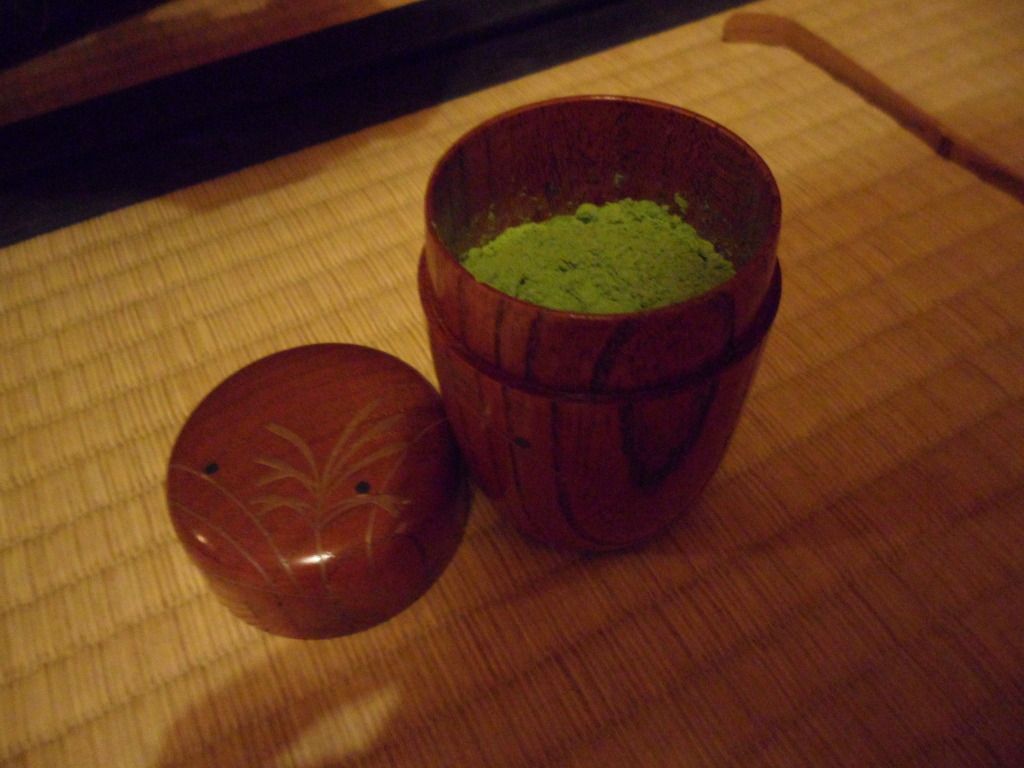 Overall I really enjoyed myself! Looking forward to the next one.
Headed to Ippudo Tao for lunch!
Apparently, Ippudo opened another outlet which they called it Ippudo Tao as a collaboration with the popular Japanese daiko drum group, Tao.The ramens are created exclusively in the spirit of Tao. They offer the ramen with a thicker noodle as compared to Ippudo at Mandarin Gallery!
Treated the Daiko boy J for lunch since he's going to army the next day!
I decided to stay safe and stick to Bonito Tonkotsu which has the signature thick chewy noodles from Ippudo Tao in the original tonkotsu broth blended with bonito fish flakes together with char siew belly, bamboo shoot, leeks and spring onion.
J got the Tao Kuro, which taste relatively better as mine was saltier. I'll keep in mind to get that next time!
Tao Kuro is one of the signature dish at Ippudo Tao, with the thick chewy noodles(of course) served in Shoyu Tonkotsu broth with pork belly, black fungus, spring onion, garlic oil and special blended miso paste!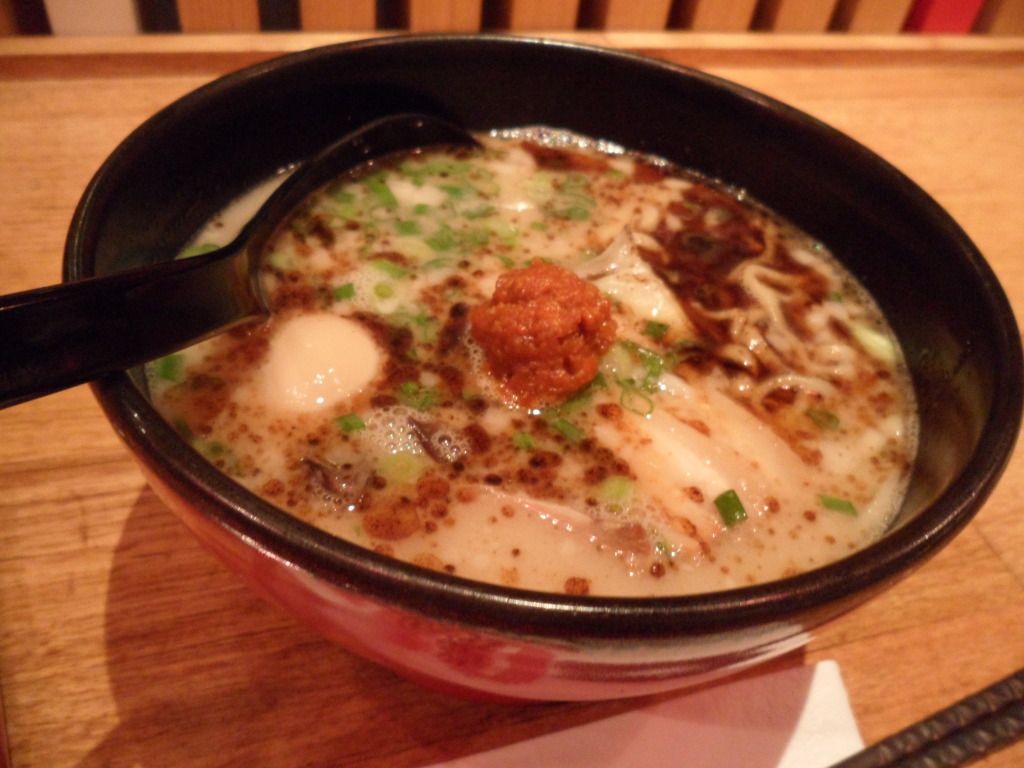 We also got a Char siew rice to share as I love the Char siew rice from Ippudo but the one here doesn't seem to taste as nice. Oh the pork buns are a must try too!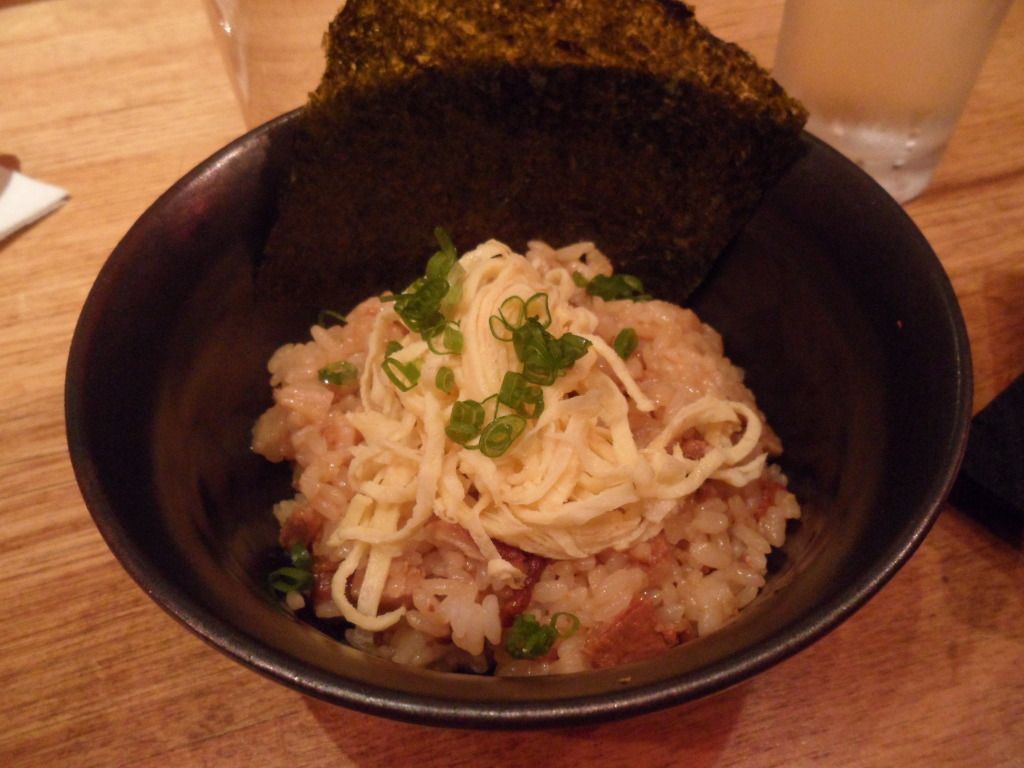 It's definitely worth checking out and there's barely a queue, quite opposite from the snaking line outside Ippudo everything I go there! I love how the ramen has a story behind it. Another signature dish is the Tao Aka which is said to represent the passion of the Daiko drumming with Ippudo spicy miso paste.
So tell me, do you love Japanese culture/food in general as much as I do?