Miracle spot remover!
Here's something that you've all been waiting for!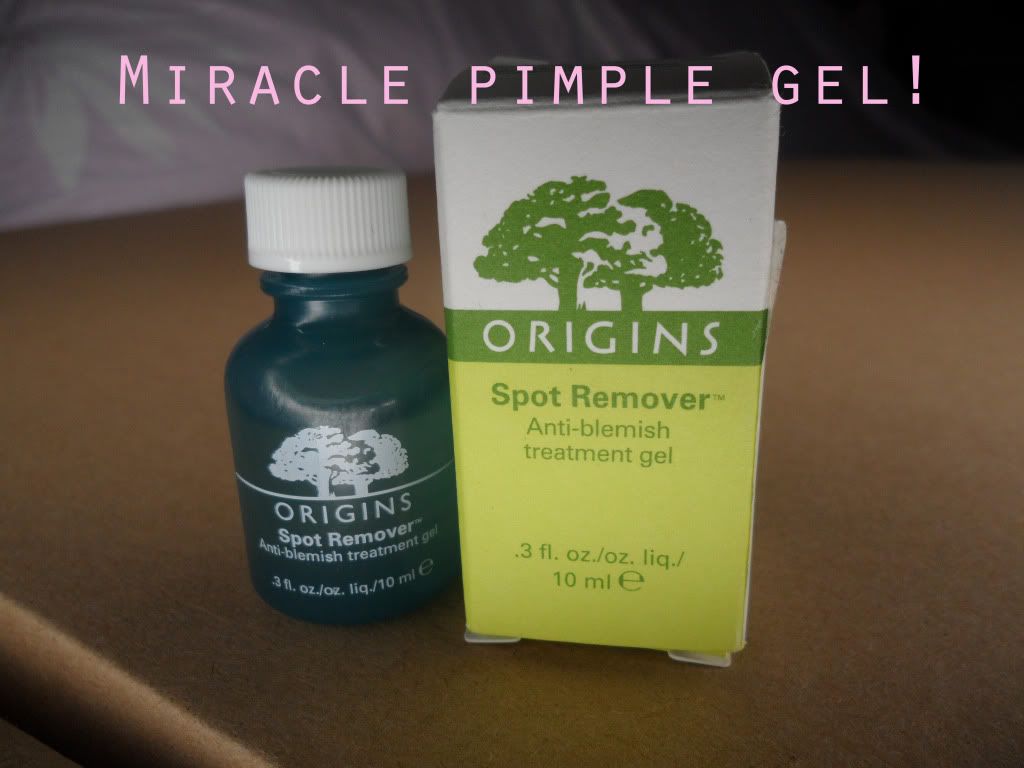 My miracle pimple busting gel that I swear upon: Origins Spot Remover Anti-blemish treatment gel.
It's so good that I decide to dedicate a blog post just for it! (Jk, I'm just too lazy to blog my entire skincare regime now since it's midnight already and I have school tomorrow)
You might have heard some Youtube guru raving about this holy grail product...you'll understand why once you used it.
Ever since I got this, I assure you, my entire life literally
changed
. I used to get a couple of pimple nearing the time of the month and it's annoying because the previous pimple gel that I had didn't work so I was still suck with those pimples one week later. However, this stuff is amazing!!!!!
Basically I just have to apply it on the spots that threatens to go to my skin surface and it will disappear in 1-3 days! SERIOUSLY.
For stubborn pimples that refuses to move after 1-3 days, I'll "pull" them out and then apply this directly to the wound and it'll be gone the next day or so! However, this would leave a tiny scar so I won't really recommend doing this unless it's really urgent like you have a hot date the next day etc. For me, this stings just a tiny bit for a while (will sting more if applied to fresh wound!) but I don't mind because it feels like it's working! This gel smells kind of herbaceous, sort of like clove.
It's a tiny bottle actually, about the size of my whole thumb but it can last for a very long time as you just have to dab it on a spot.
I recommended it to one of my friend and she loved it too!
$29 well spent indeed.
You may thank me now.