DIY facial sheet mask
I should probably start on a new series for my blog to spice things up a bit instead of the usual product review and food porn I forced upon my blog readers when they visit this blog.
So I decided to start on this "Stretching your dollars" post where I share with you girls(and guys) on what I do to make every drop of my skincare or makeup product count! I hate wasting products or spending huge amount of money on something that I could DIY myself.
First up! Here's how I do a DIY face sheet mask.
Now, I don't really buy face mask because I find it ridiculously that one sheet typically cost between $2-12 and it's really insane because it's only for one time use. I know majority of those mask really works etc. but hey, this method could also help you stretch your $2 or $12 usage of mask even further!
I present to you.... compressed face sheet mask!
Some of you probably know or heard of this already but compressed face mask has been around for an awfully long time. They're typically made of 100% rayon.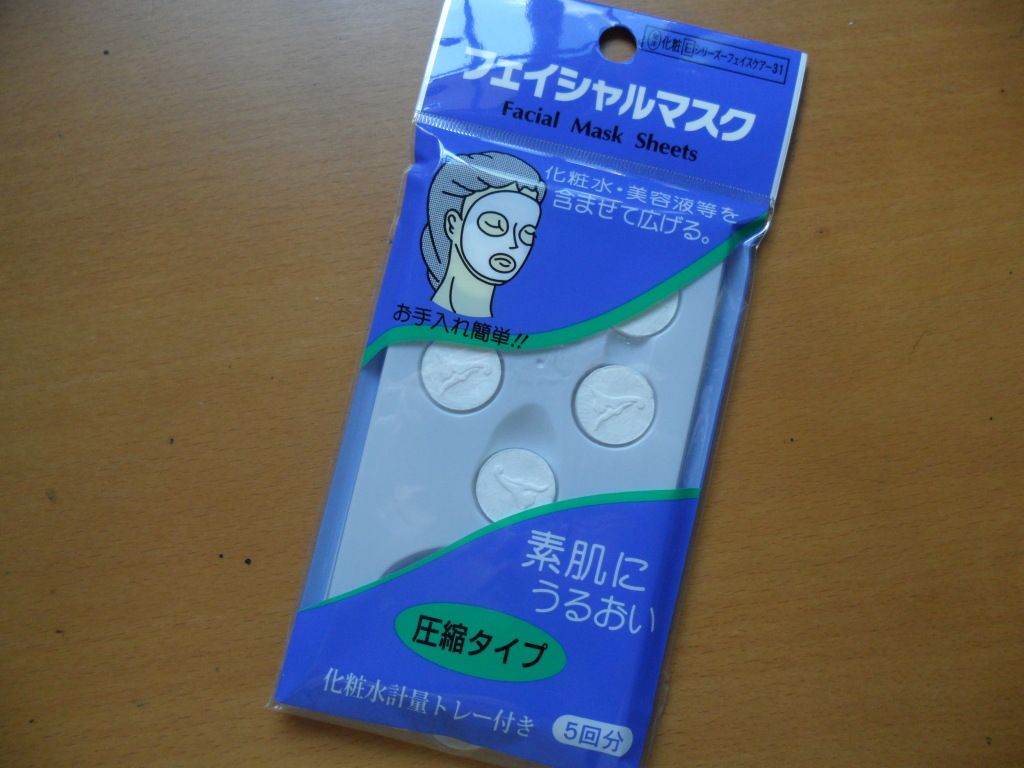 I get mine from Daiso for just $2! So $2 for 5 face mask...which averages to 40cents per mask. Or you can get the pack that has 10 mask in it so that means 10cents per mask. I got this because I don't really use mask often so 5 would be enough to last me for quite a long time.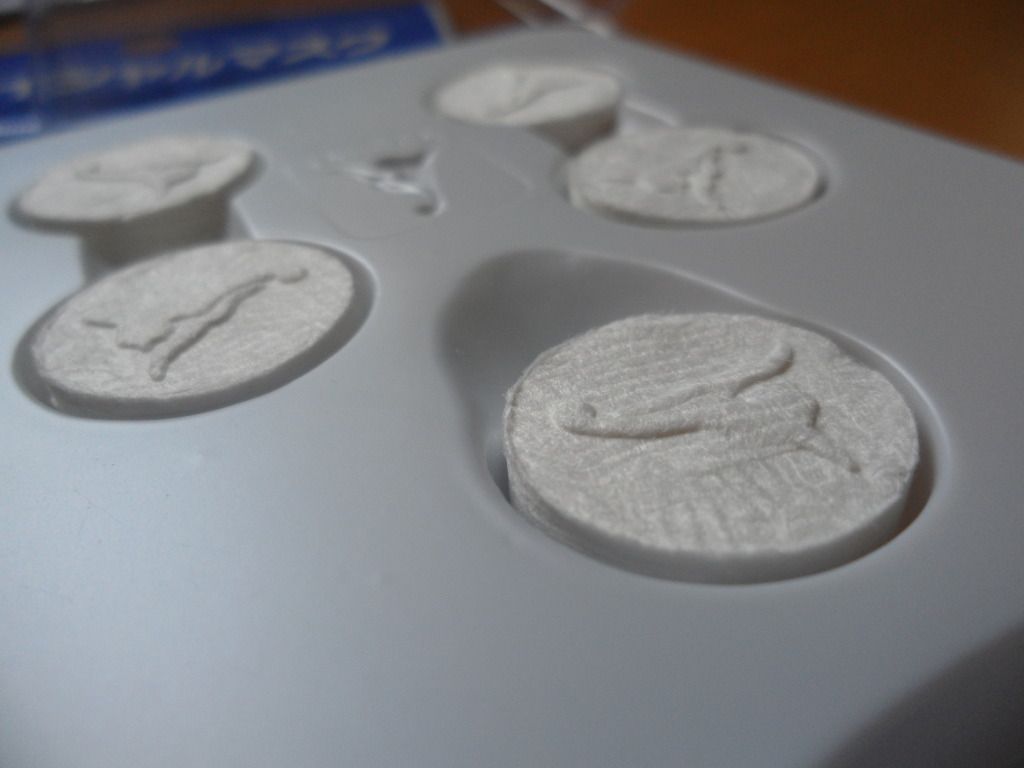 They're just tiny circles! Really cute and addictive after you start using them....
There's an area for you to pour your serums or lotions(water based) on and you pop the mask in it. The mask will absorb them to give you a true facial sheet mask.
Personally, I either use my Hada Labo lotion if I feel my skin needs the extra kick of moisture OR I use a few dabs of the SKII facial treatment essence to pamper my skin more thoroughly as my skin would absorb it better as oppose to just pouring the essence onto a cotton pad and apply on my face.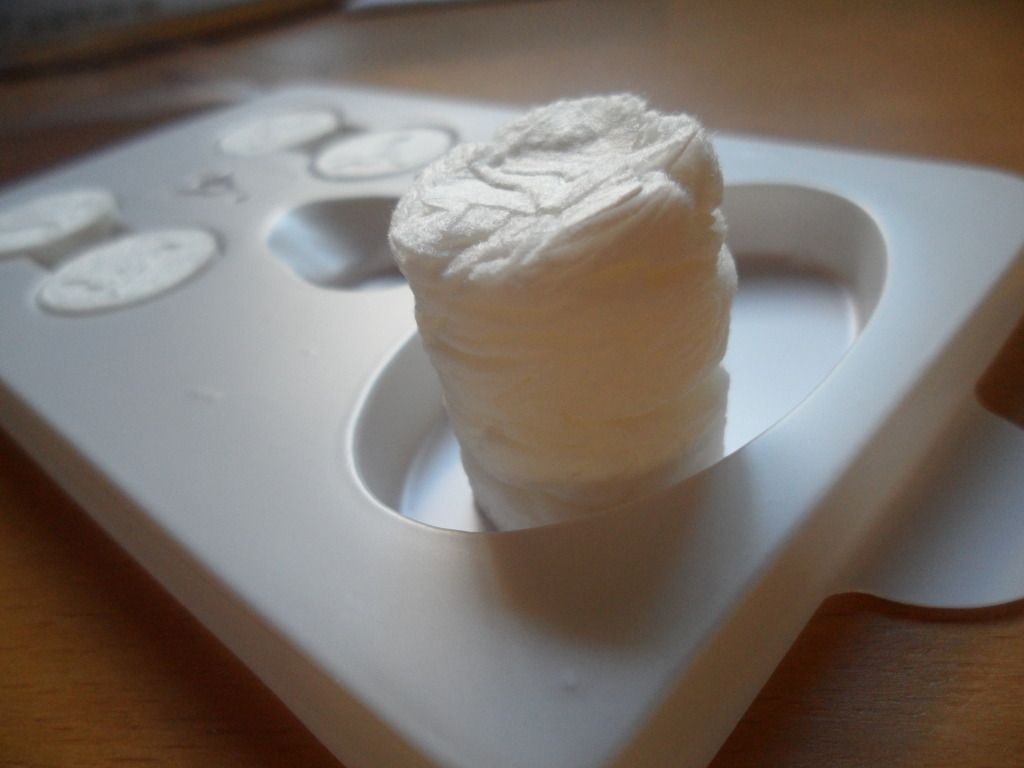 The circle will start rising up once they absorb the product! It's a fast process so be sure to watch out for it! And when you open it.....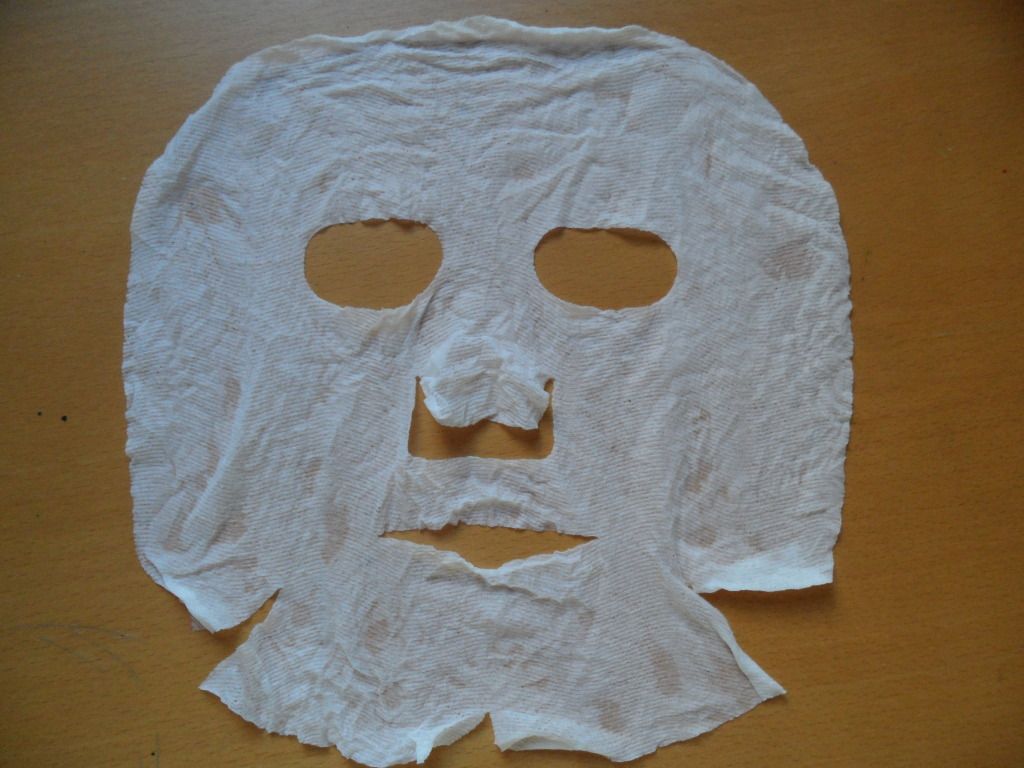 Voila! I know it doesn't have those "firming" effect that some mask will give you but this is actually for simple people like me.
To stretch your purchased mask sheet dollars more, you can keep the remaining essence from the mask that's present in the packaging in a small container and use it on the compressed mask sheet another day. So that means you can actually use your $12 mask two times instead of just one. Or you can just get the lotion from some famous brand and make your own mask instead of buying the mask from those brand which would cost more since it's famous and all.
(But honestly if you really want to DIY from scratch, please feel free to use your used clothes and cut them up to face mask shapes and use them instead.)
That's all for now!
I'm currently having my exams so I'll be blogging a tad bit lesser till my exams are over.
Don't miss me too much! (:
Labels: cheap tricks