Brunch at Paris Baguette
Yesterday I decided to have brunch at Paris Baguette after knowing how yummy the sandwich(you have GOT to try the Bulgolgi sandwich. A-mazing!) and pastries are.
I had tea break there with Mummy dear the day before and we got a couple of items to try out- Bulgolgi sandwich, blueberry tart, the apple pastry and their Oh-My-Baby crepe cake! All of them were really fantastic!!!
Paris Baguette is actually a food company based in Korea. They have an All -Day Brunch Menu, apart from the cakes at the counter and the wide variety of bread and pastries at another counter.
Anyway, here's what I had for brunch! (I might have forgotten the exact name of the dish but I probably got two-three words right lol)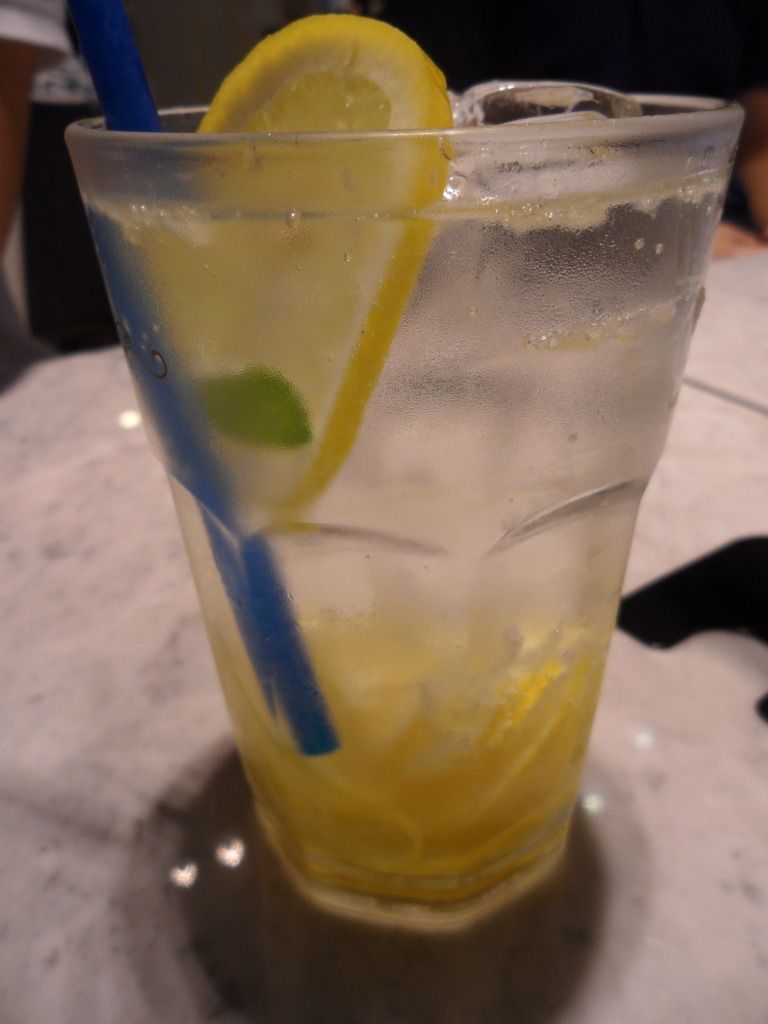 Lemon-ade ($7)
I didn't like the fact that it was kinda fizzy since I really hate carbonated drink! However, I think this is still quite refreshing and tolerable after a few sips. They didn't have hot chocolate though *sad face*
Dutch Pancakes!
I love pancakes!! This is different that the usual flat pancakes that would be serve in brunch places. The sides are a little crispy, the batter must have tasted amazing because the pancake is really delicious! They've got ice cream on it, top up with berries and mangoes. Definitely satisfied my sweet tooth :D
Omelette with a difference!
B got this and the omelette was seriously one of the best I've ever tasted. I'm not really an egg person, I dislike eating eggs unless they're scrambled or in an omelette form but this just takes the crown for being the yummiest omelette ever. I can't really tell what's in the omelette though, I didn't read the exact description of the dish properly lol! This dish is apparently their best seller and it's really not hard to understand why after eating it. The sides are fries and salad, B practically scrapped the plate clean after.
Total bill came up to $42 inclusive of gst and all. I think each dish is about $15, typical brunch price but definitely worth it as compared to some other brunch places that I've been to!
There's still other things I wanted to try, like the Thai noodle salad and their brunch dish which comes with the bacon and other meats! Can't wait to go back there again ^^