Prive Clinic bloggers event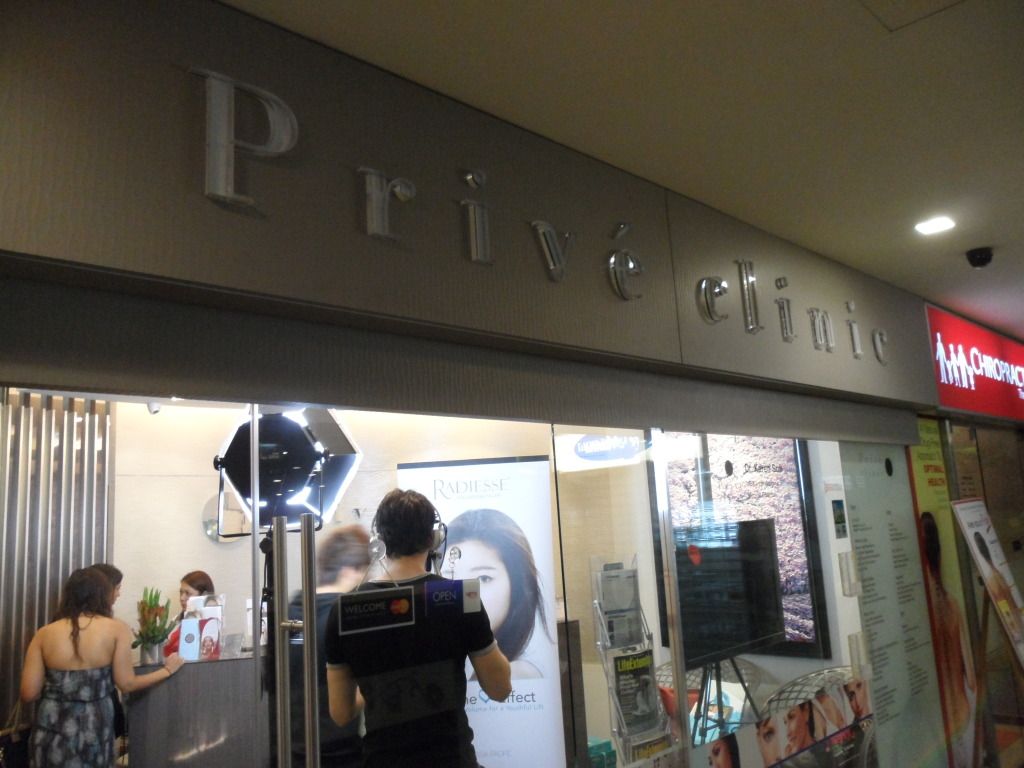 I started off the month of September with Prive Clinic blogger's event. Got there super early! It's actually quite easy to find the place. Prive Clinic is located at One Raffles Place, 5th floor at the end opposite the lift.
Went there with V! She's my twinnie, though I'm starting to think we're looking less alike now that we're all grown up. Someone remind me to do a makeover on her to see if she can still look like me. Haha Was super funny, it's her first time attending a blogger event so she didn't dress up whatsoever. But when she reached there she was like, "Crap, I should have dressed up. Why all the girls so pretty one!"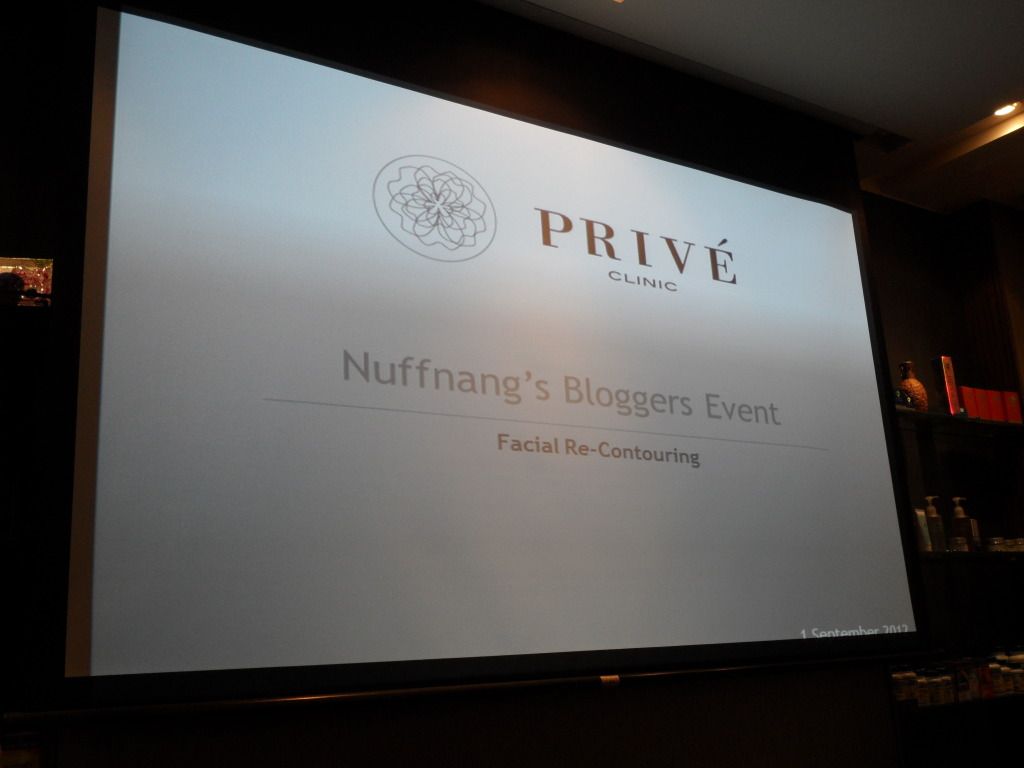 Prive(Pronounced as Pri-vay) clinic blogger's event on Facial Re-contouring ! Finally got to catch up a few of my friends.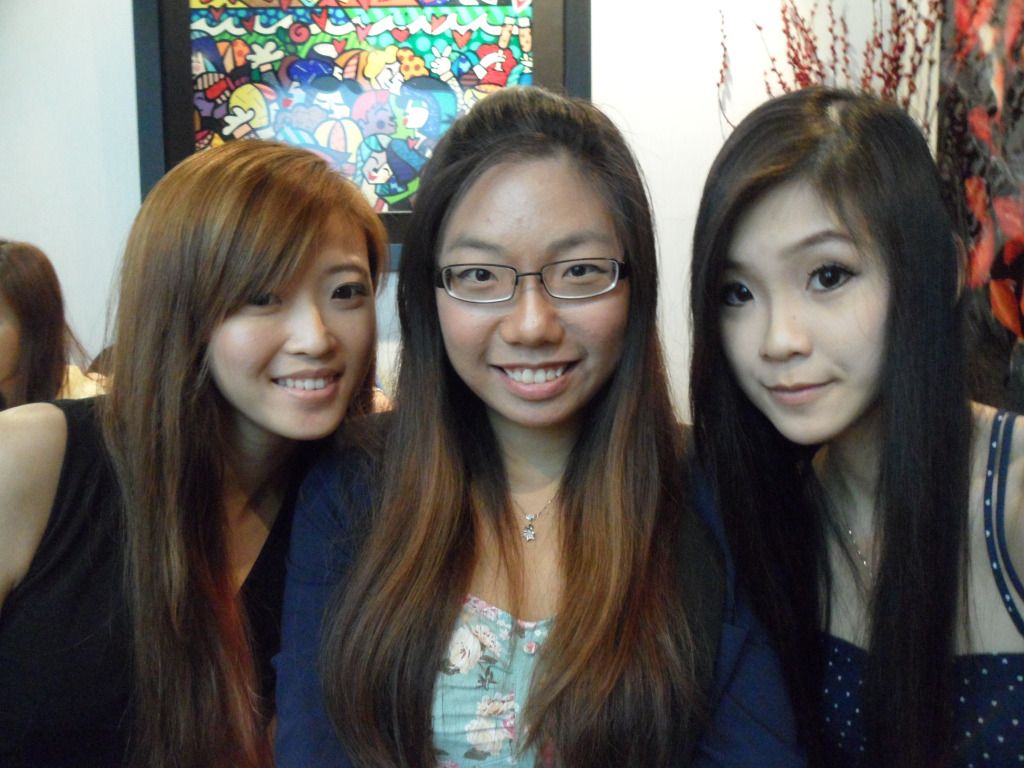 With Jing Ru and Hui Ping! Got to know them during Nuffnang birthday so I'm really glad to catch up with them again! :D Saw Amanda too!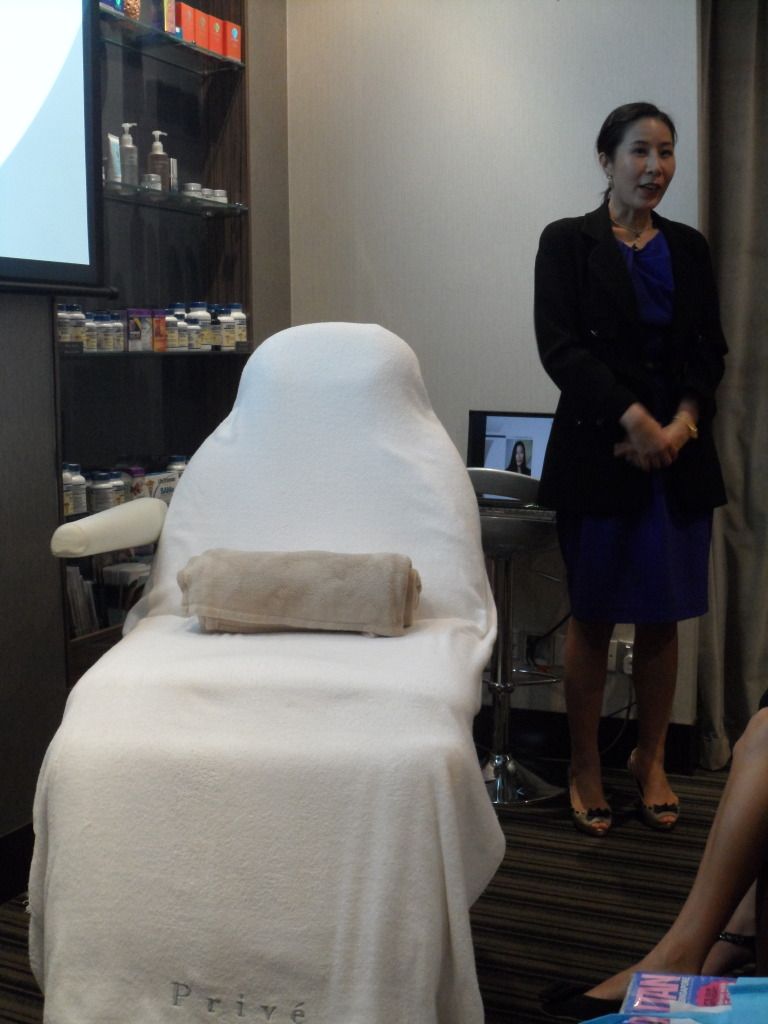 Dr Miranda started off the session by talking about the ideal beauty and the difference between Botulinum Toxin and fillers.
And since I'm such a nice person, I'll share with you what I've learn!!
The Mask of Divine proportion is used as a measurement of classic beauty. Some of those people that have facial proportion almost perfectly align with the mask are...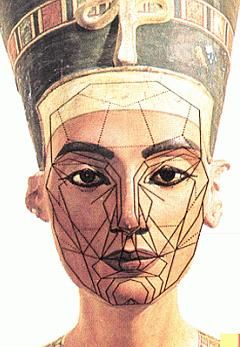 Credits
Queen Nefertiti from the 1350BC
Credits
Angelina Jolie. You've been expecting her name, haven't you?
This Mask of Divine proportion could be applied to anyone, even to asian people!
Looks complicated? Actually there's only a few things to note in order to have the "ideal face shape".
1. The ideal face shape is a heart shape face- round youthful cheek and a sharp chin.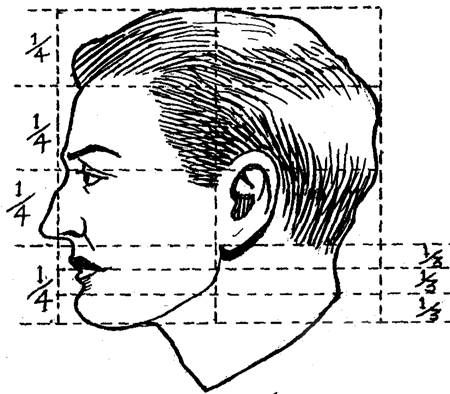 Credit
2. Your face proportion have to be equal.
Length of your forehead to eye = eye to bottom of nose = bottom of nose to chin.
3. Your forehead, lips and chin have to be in a straight line for the ideal side profile.
For those that wish to achieve the ideal side profile, filler could be use to fill up the "space" if any area doesn't match with the rest. Botulinum toxin, or otherwise known as Botox, is used to reduce "space".
Prive clinic
uses Radiesse for their fillers. Radiesse has been approved by the EU authorities and also by the FDA.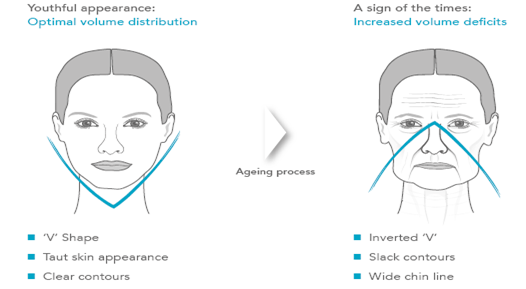 credits
The Radiesse effect! Radiesse is a volumizing filler that rejuvenates your skin and highlight its best angles from within. It stimulates your natural collagen production for long lasting results. Typical fillers could last from 6 moths to a year, depending on your body metabolism rate! These are temporary fillers, which means to say they are biodegradable so if you're unhappy with the results- just give it some time for your body to break them down and you'll look like your 'before' self again.
Permanent fillers option are also available, lasting for about 5 years.
If you're unsure whether you need them or not, you can go down to the clinic and let the doctor have a look at you!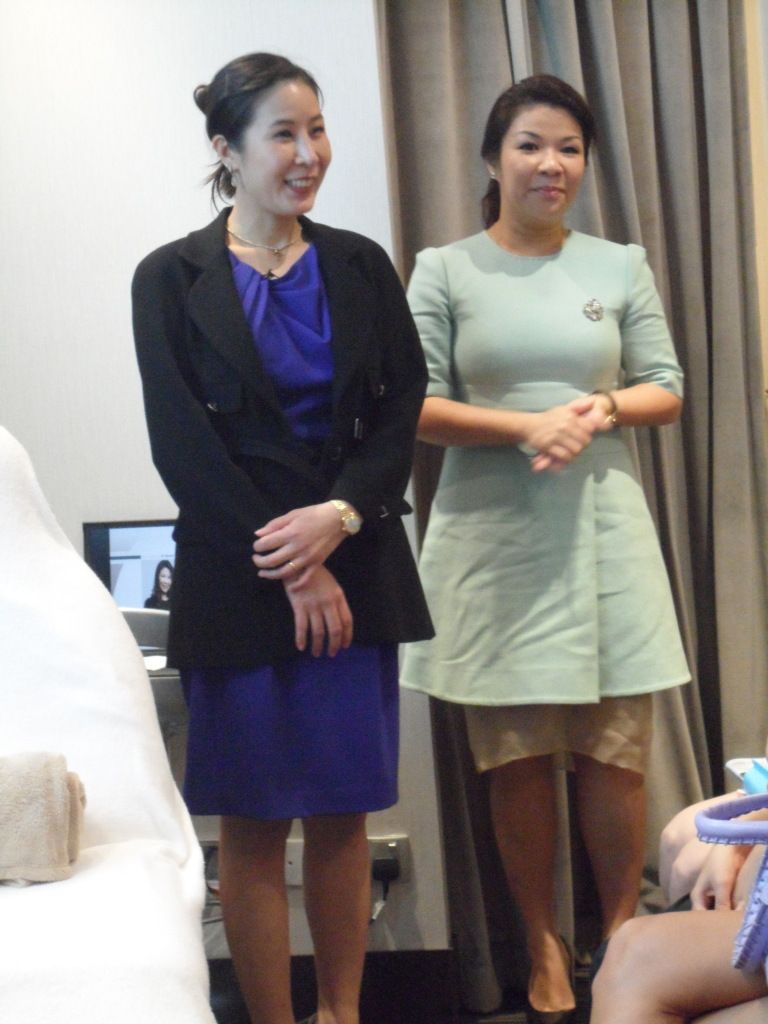 Dr Miranda introducing Dr Karen Soh, the lady that's going to do the fillers demonstration.
Valerie(otherwise known as Dweam) waiting to get her fillers done. This is her "before" photo!
Dr Karen explaining that Valerie's face is a little flat in the cheek area so she's going to put the fillers in there to give her a full youthful cheek to achieve the ideal face shape.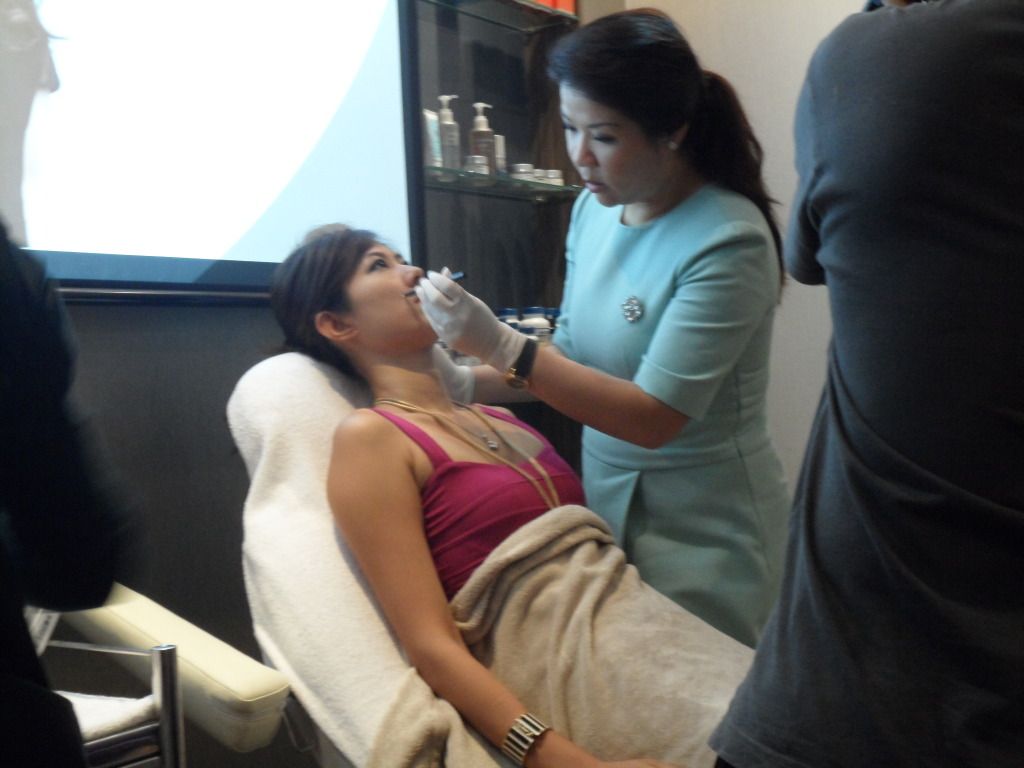 Marking out the area with a white pencil to place the needles on.
All the equipment needed for the procedure! The syringes, Radiesse filler.... These stuff gets me excited lol Seriously.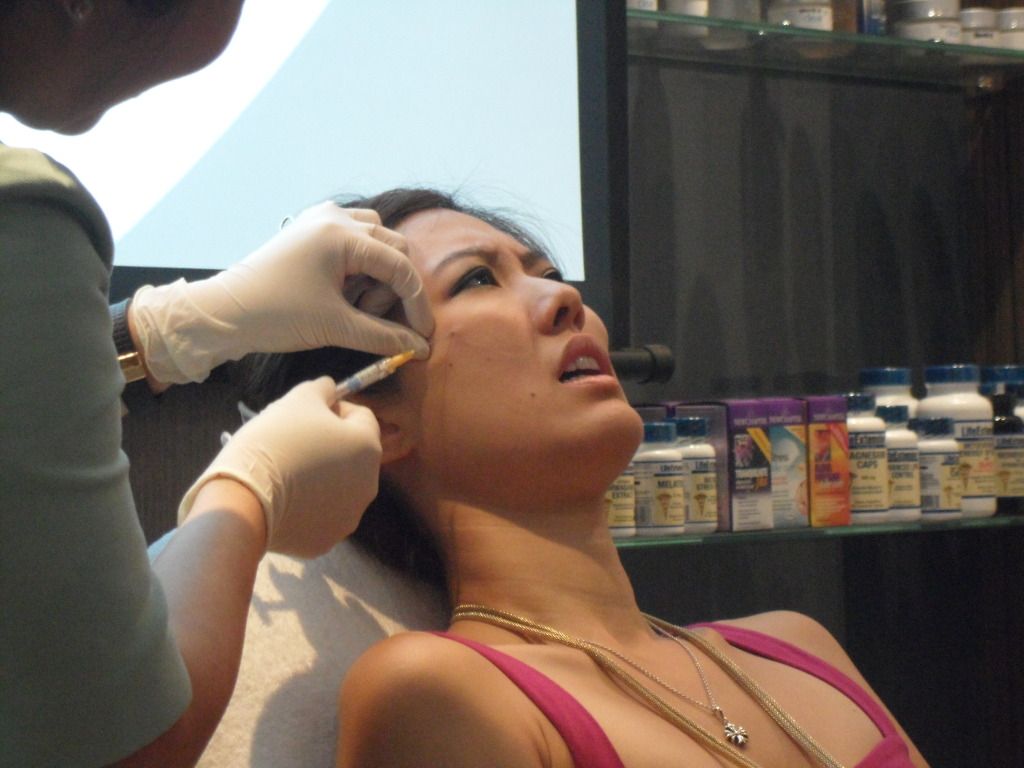 With the needle in her! She says it hurts on the scale of 7/10 but that's cause she didn't have numbing cream applied on her. With the numbing cream on, it won't hurt at all!
Ta-daa! Valerie with her enhanced features which looks so much better! Makes me feel like getting nose fillers now. Might probably get that done before my wedding day.
The buffet spread for us! Some light snack to munch on, didn't get much as I was planning to have brunch later.
Afterwards, it was another fillers demo session with two more bloggers. I didn't manage to get photos because there was filming going on and actually...the guy filming was blocking my view 80% of the time haha! It's okay though, but the lucky blogger who got fillers done on her nose looks so much better because now her nose look like "ang moh" nose! I also want!!!
Thanks Prive Clinic and Nuffnang for the invitation!