Covermark workshop
Attended Covermark workshop last Saturday morning, held at the Mandarin Orchard hotel! Thank you Covermark and Jeraldine for the invitation ^^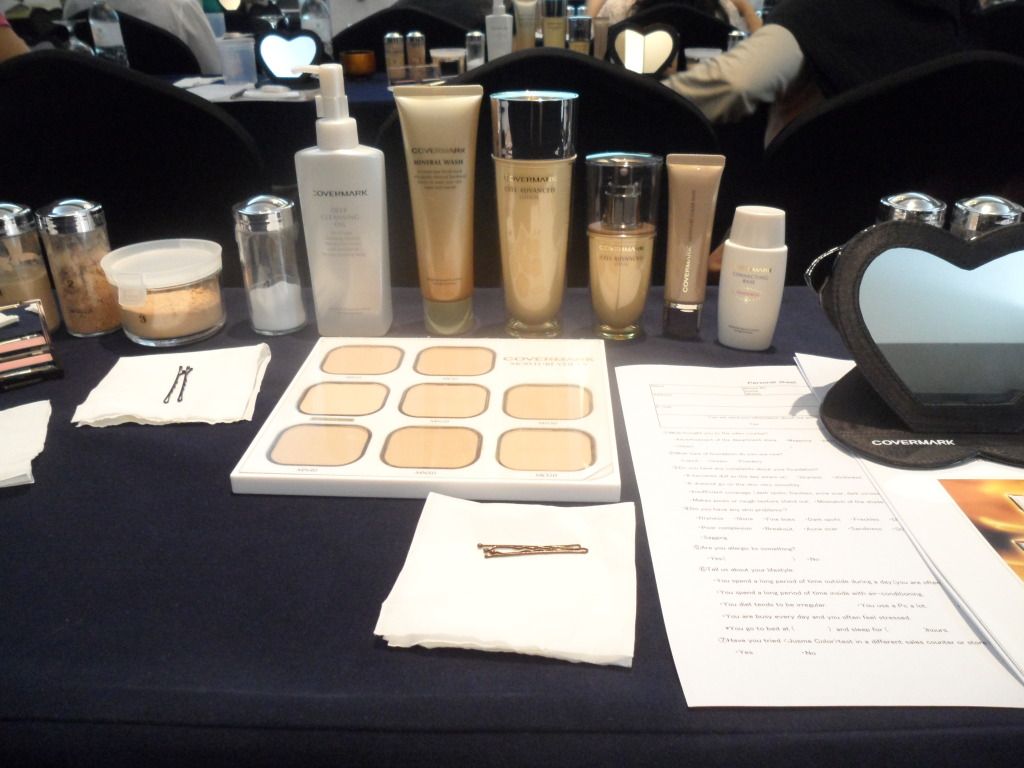 While waiting for the workshop to start! Was kinda tired from being up early but it was really worth it.
Got to know a little about Covemark history!
I admit, I have never heard of the brand Covermark before...but Covermark has been around since the 30's and it was founded by Lydia O'Leary who had a disfiguring facial birthmark that made it hard for her to get the job she wanted. With her interest in oil painting and chemistry, she manage to develop the original Covermark formulation and helped others with birthmarks too! That being said...Covermark is a well-known brand for covering imperfections....in a sense, it is a brand with really good concealment products ranging from high to low coverage.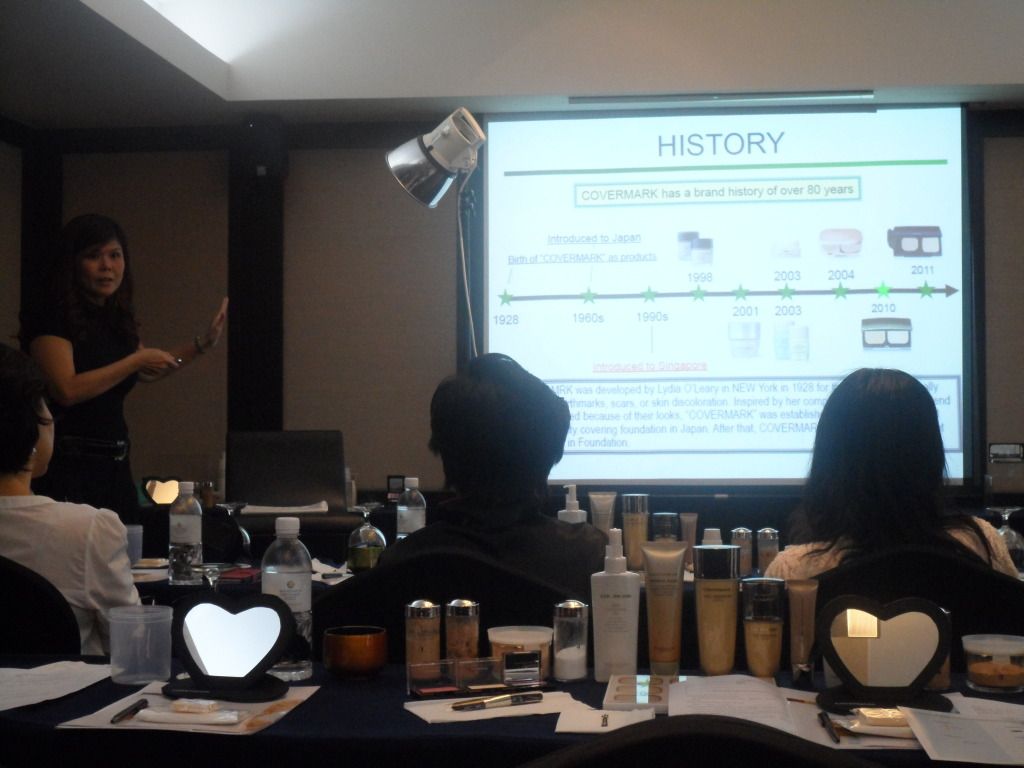 Next, Ms Akemi Senoo, a japanese makeup artist and beauty commentator, introduced some of Covermark's products to us! She speaks Japanese so there was a translator...I really envy her cause she can understand everything! Wish my Japanese was that good haha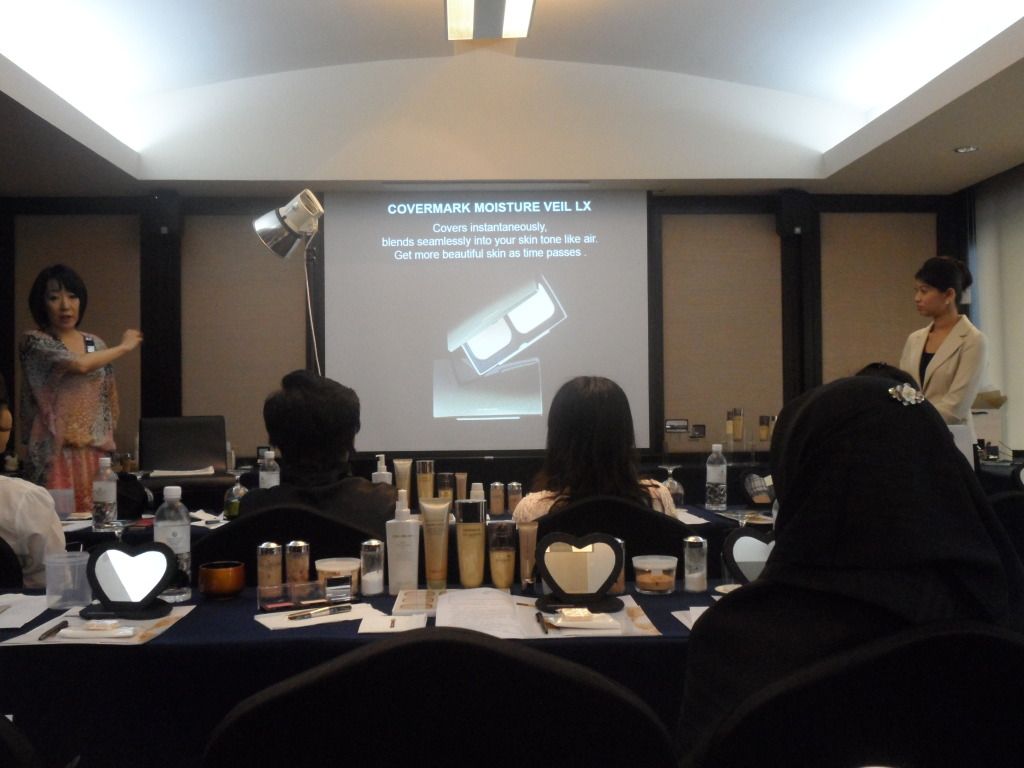 Some of the products that we could try out!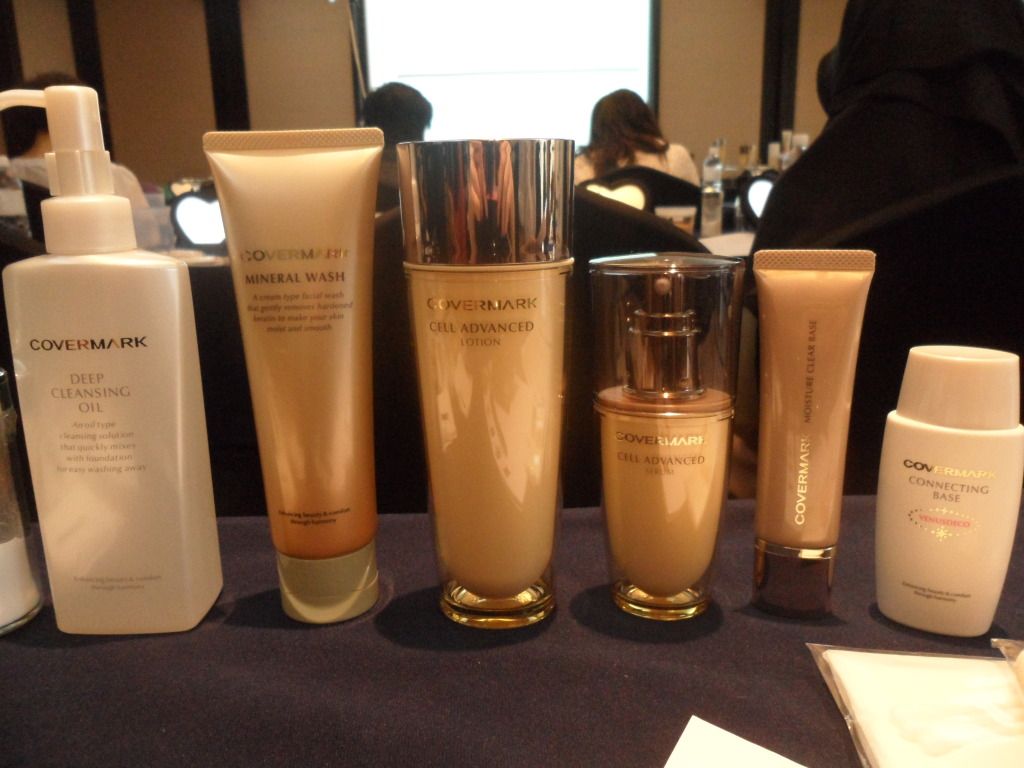 Deep cleansing oil for removing makeup!
Covermark also has the cleansing milk. The difference between them in general is that the oil is suitable for removing thicker makeup but it drips easily. The cleansing milk is more suited for people with dry and sensitive skin. However, you don't have to follow this "rule" as you can use whichever you prefer!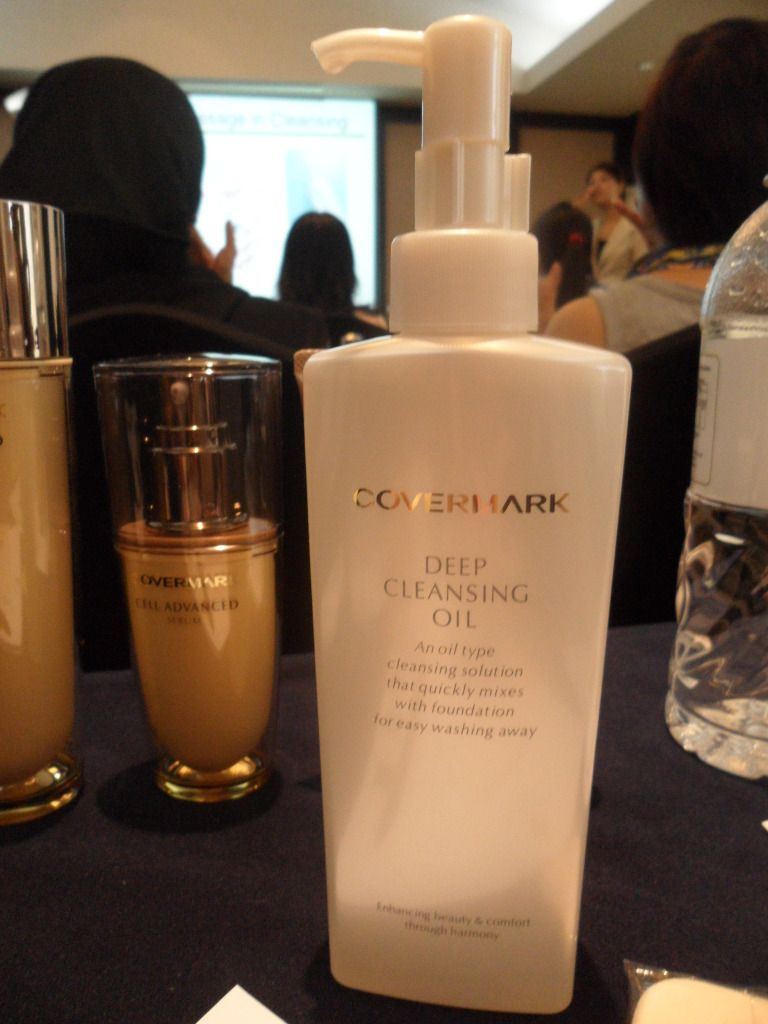 Here's how you should actually massage in cleansing. Your pores are downwards to you should massage in an upwards motion to deeply cleanse your pores!
Next up is their cleanser...the Mineral Wash! One of my favorite products from their skincare range.
Reason being? You can foam it up! It contains clay and has a special technology that allows it to foam with the clay in it. If you're using this at home, you don't need a bowl to get the foam, just put the cleanser on the palm of your hand, cup it and then whip it with your fingers!
Alternatively, you can get those little foaming balls to help you achieve the foam quickly if you're in a rush.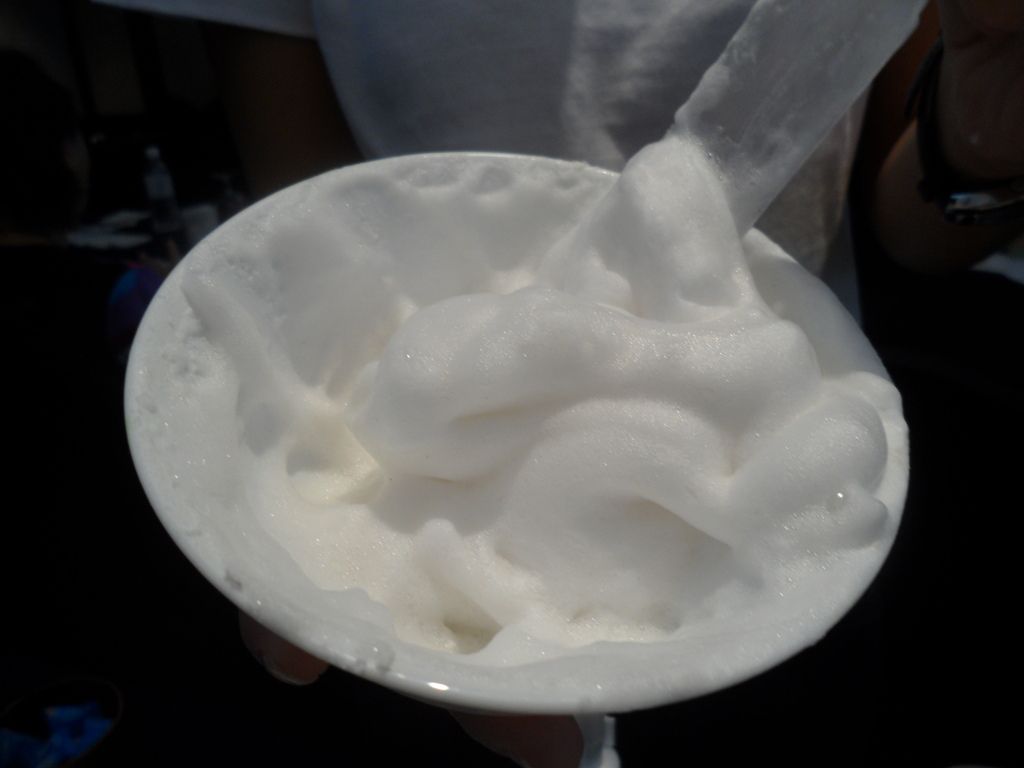 And Ms Senoo demonstrating that the foam stays put instead of dropping down... Just move the foam around your face and it will "suck" the impurities away.
The Cell Advanced Lotion. Use this after cleansing!
This lotion contains ingredients that makes the mother cells healthy! Mother cells are the source to other cells so by keeping the mother cells healthy, the rest of the baby cells will be healthy too.
Cell advanced Serum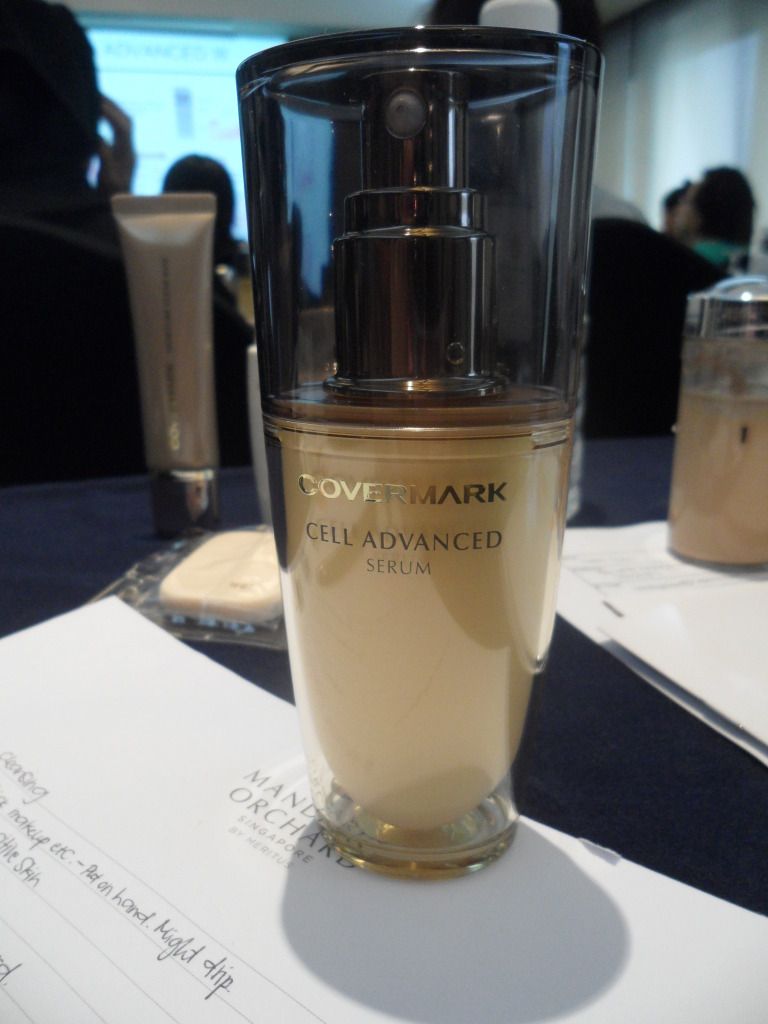 After applying the serum, warm it with the palm of your hand to melt the product into your skin.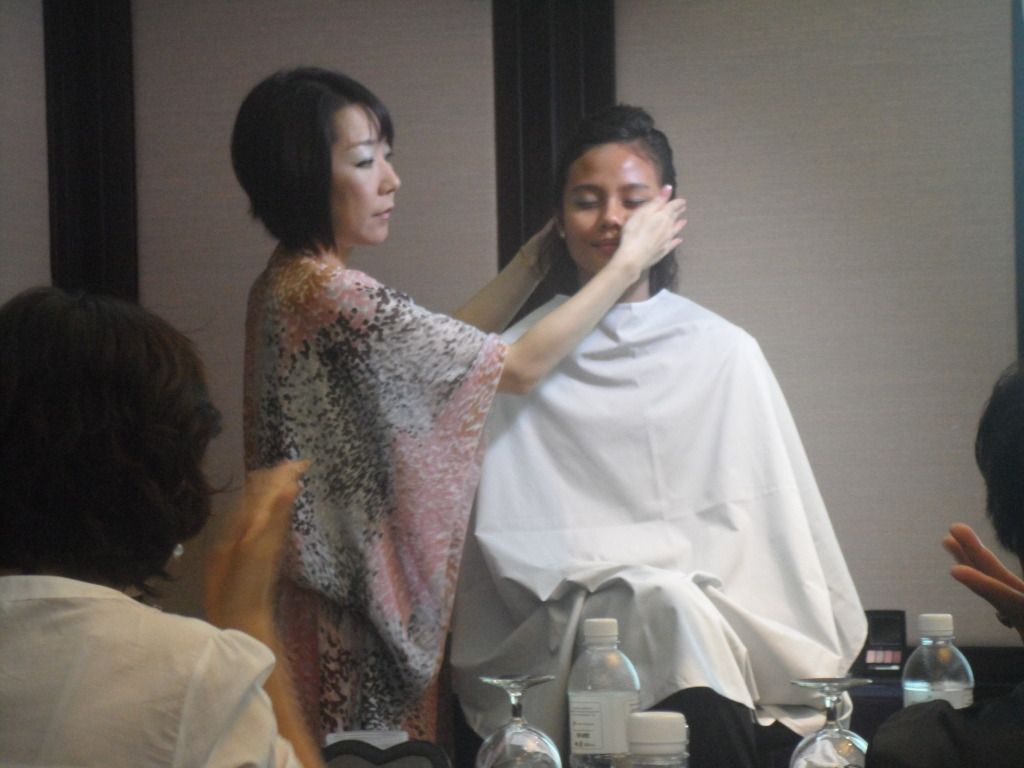 This super cute face mask is a smaller version for us to sample their Cell Advanced Mask!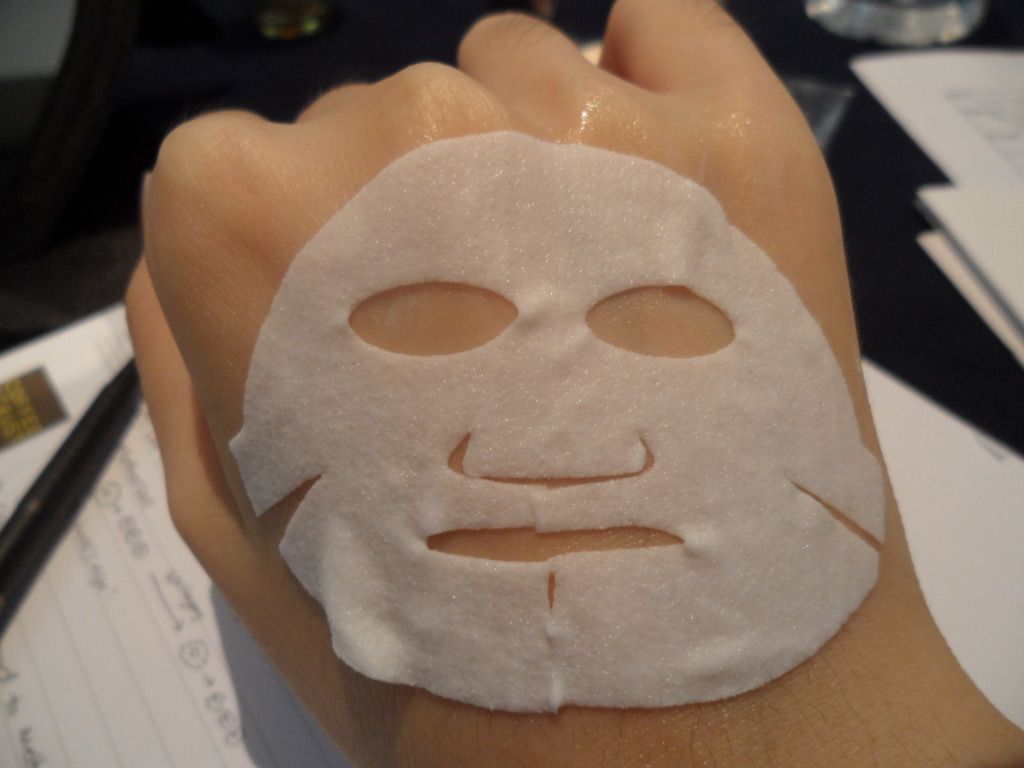 To keep your foundation on longer, it is important to use a proper base. Base helps to create a barrier between your skin and the makeup, it minimizes the makeup from clogging your pores and allows the makeup to stick on your skin longer.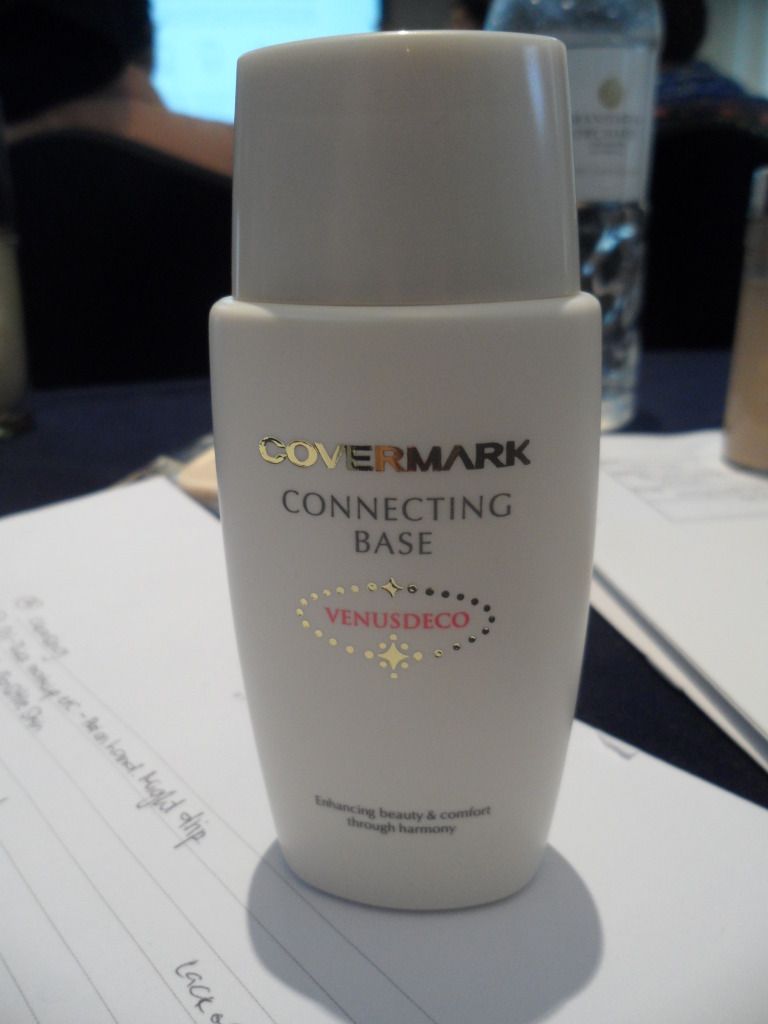 Finally, the star product...Covermark's Moisture Veil LX!
The process of making the moisture veil LX!
The special thing about this foundation is that it would appear more beautiful on your skin as time goes by. Some foundation would leave your skin with a grayish tint or would fade away by the time you end work due to your skin producing sebum through the day...but Moisture Veil LX has a new technology that changed sebum to a shining multi-layer powder.
The excess sebum would go into the complex due to gaps in it's structure, this prevents the oily look. The powder from Moisture Veil LX is actually flat shaped, instead of round like most of the powders! This formulation melts into the skin and covers skin trouble's instantly.
Here's the proper way to spread your foundation!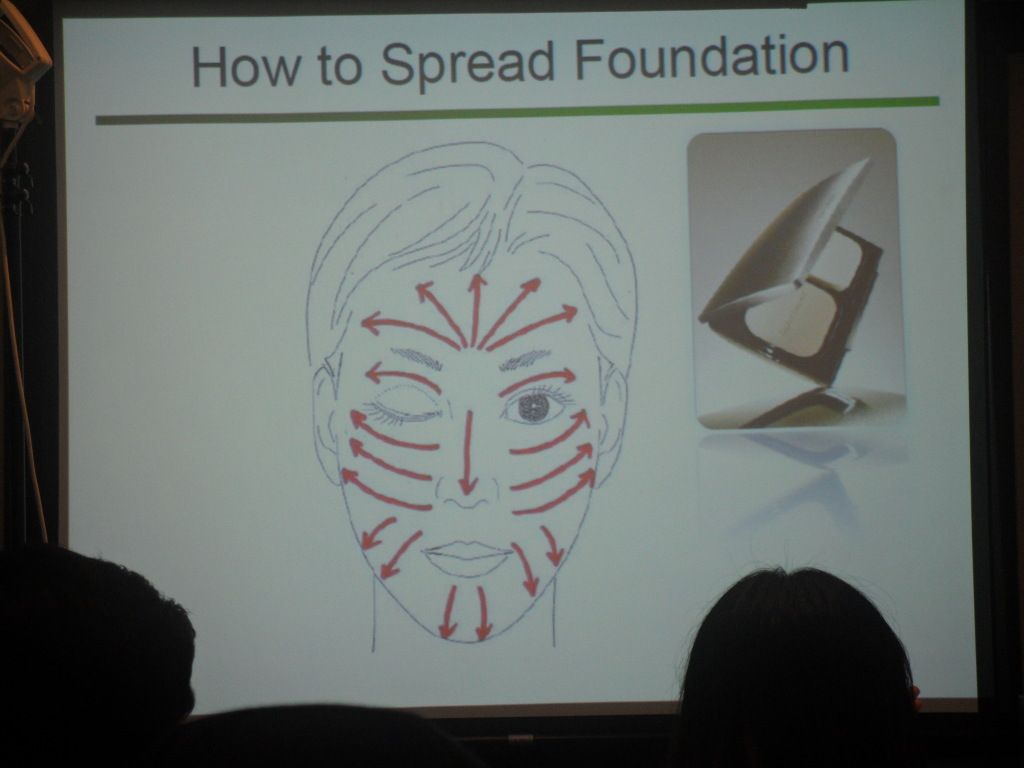 Ms Senoo testing the powder on the model. She applied the powder to the model's cheek area. You can see the difference from her forehead and cheek area!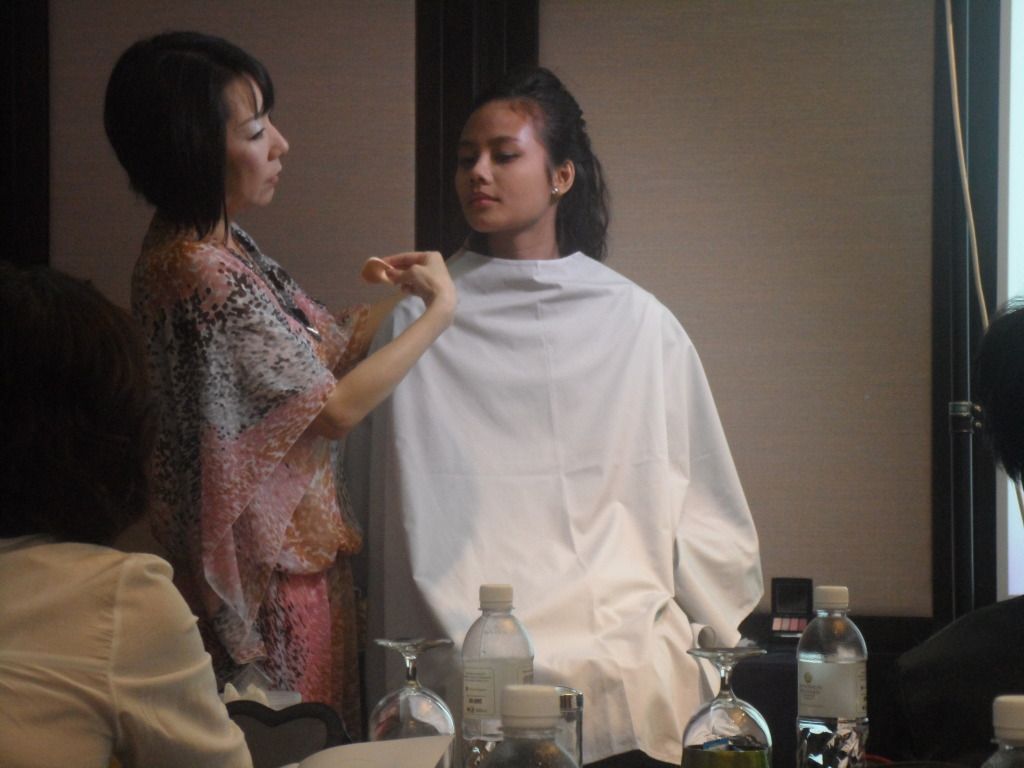 This powder also has moisturizing properties as each powder particle is coated with gel oil. This is Covermark's original method in making their powder foundation!
Covermark can be found at Takashimaya L3.
Do head down to their counter to check out their products!
Have a great week ahead, lovelies! X