Domino's Takeaway offer
Went for a Domino's pizza party last night!
Domino will be having a Mega-takeaway promotion from now till Sunday whereby you get 50% off the pizzas that you takeaway at all outlets!
And if you like their page on facebook, you will get a chance to try out the lucky dip and win one of the instant prizes! I think it's really worth it!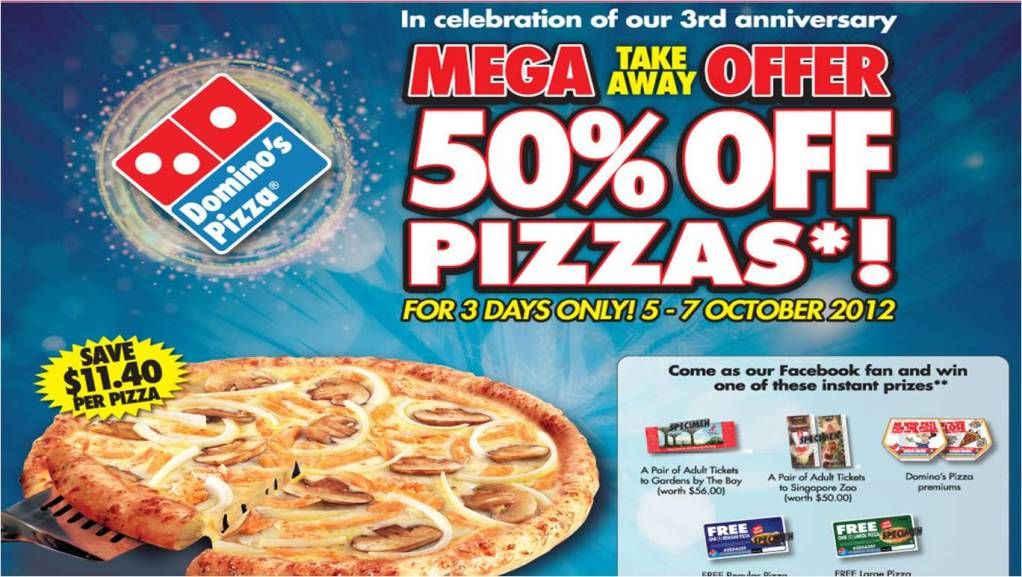 Back to the event, William won the Inter-blogger contest with $1000 cash! He's the richest among all of the Domino's bloggers now haha!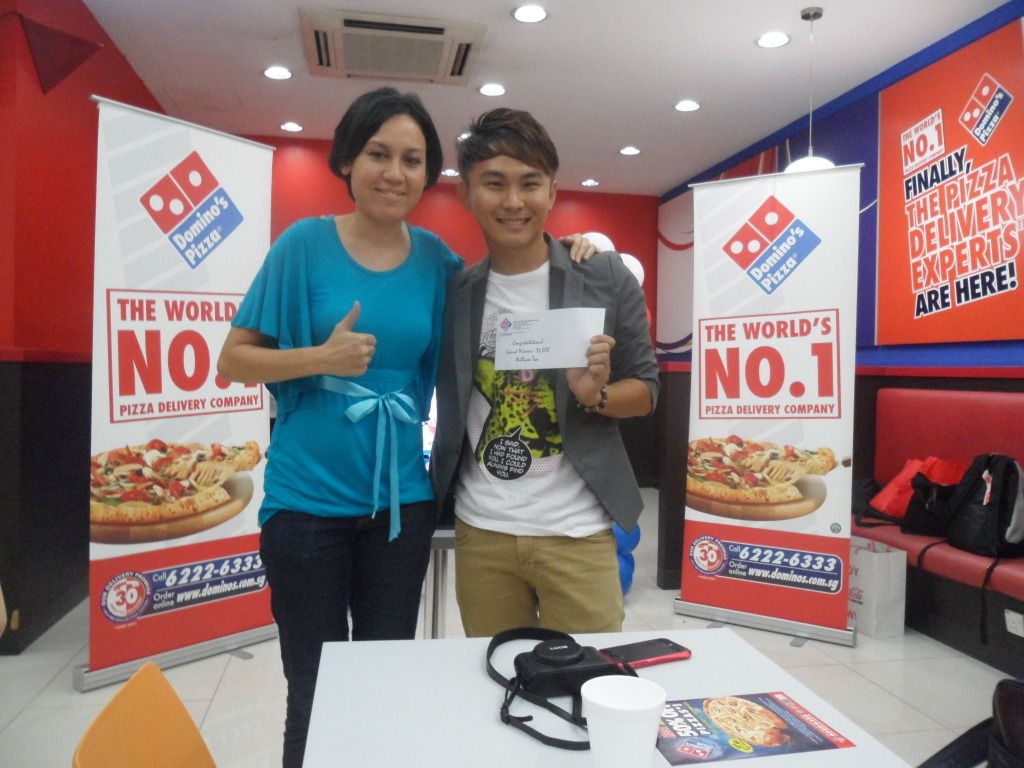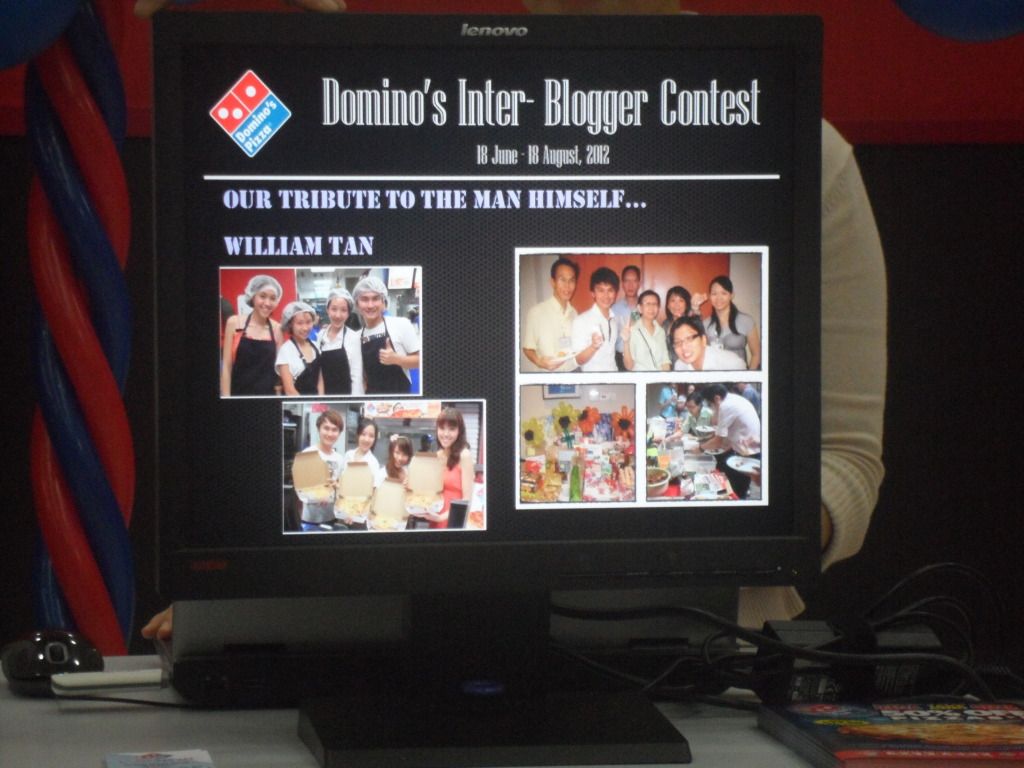 Moving on to the food!
Tons of pizza as expected from a Domino's Pizza Party!
Spicy chicken and BBQ pizza in front of me..
I see Classified chicken (my favorite!) at the other side of the table!
Seafood temptation was not bad too! The sauce reminds me a little of Classified chicken.
Onion rings too!
Spicy drumlets! I love chicken wings and drumlets lol
Breadstix that was specially requested. Didn't eat this cause I was too full from the pizzas.
Desserts! The new Caramel sticky dessert and Chocolate lava cake which was given to each of us.
I brought mine home since I knew my little brother likes the chocolate lava cake!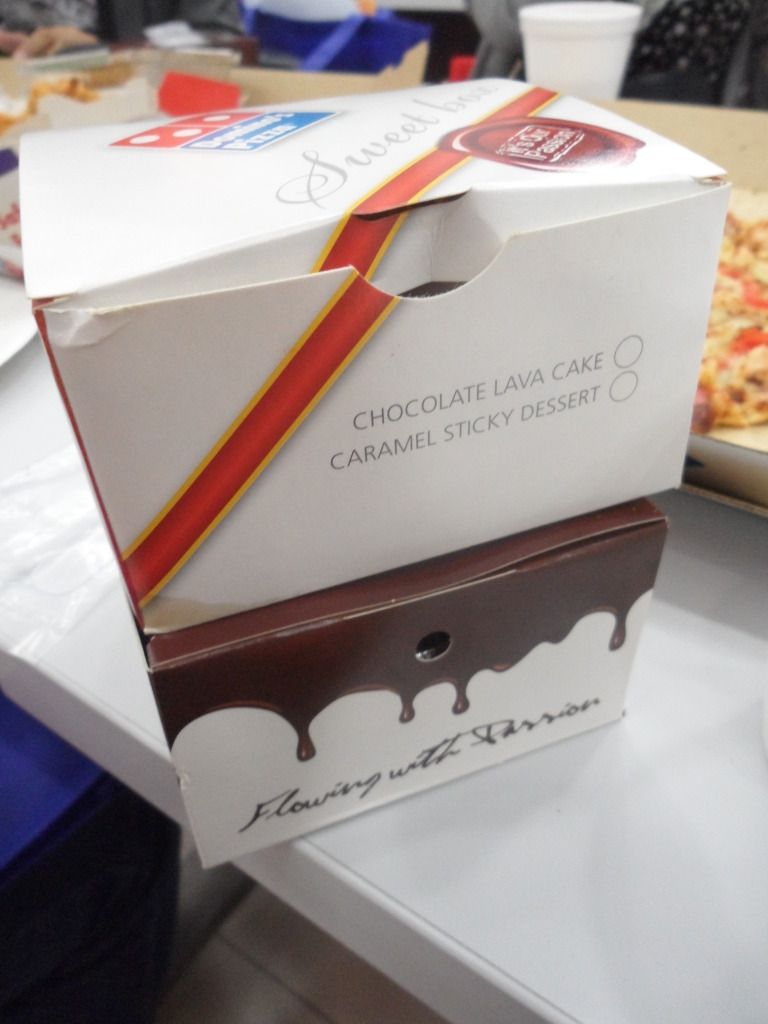 Since Classified chicken was such a popular favorite among the bloggers, they made a huge one for us! But I was already so full ):
Got to meet up with a couple of friends again!
Noelle, who's birthday is coming up soon!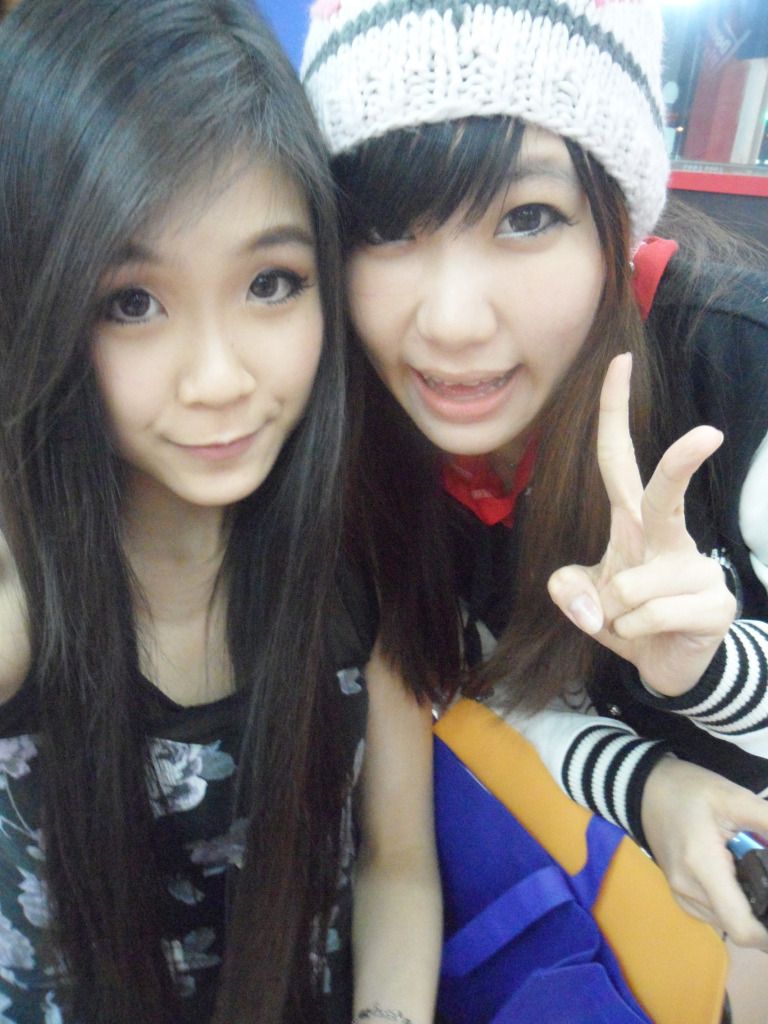 Together with Cookie! Her hair super cute haha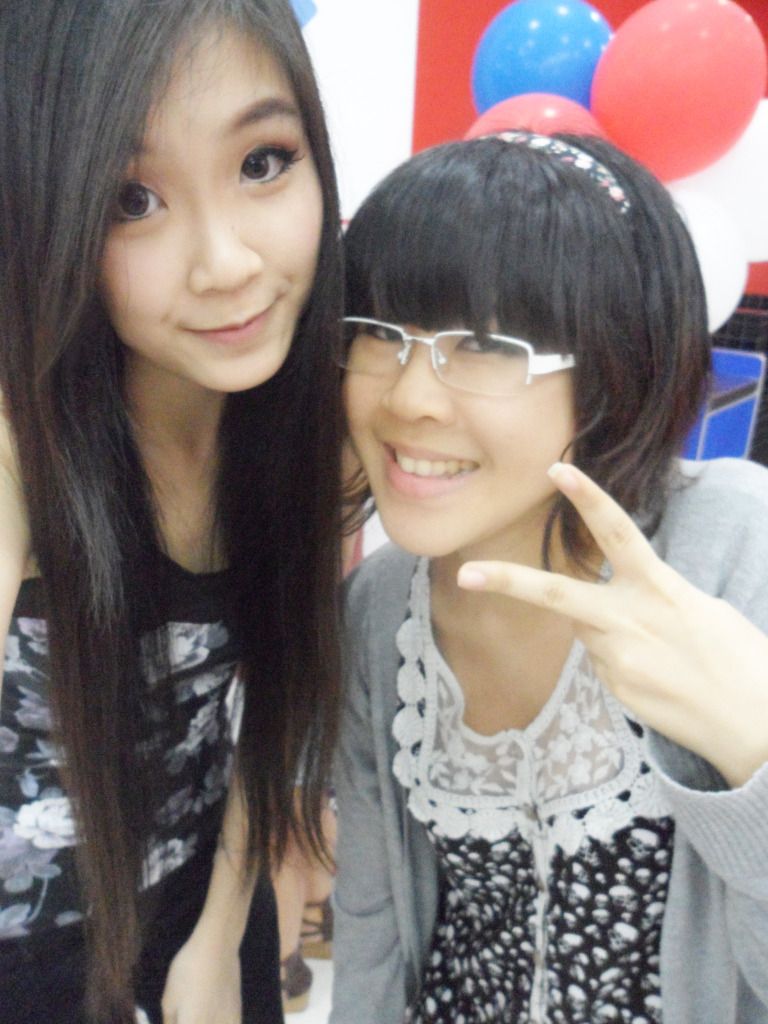 Damien! Was great to see him again.
And I also took a photo with Tiffany but it was so blur omg T.T
A group photo to end off this post.
Thank you omy and Domino's for having this Pizza party for us!