League of Legends
Hello everyone! :D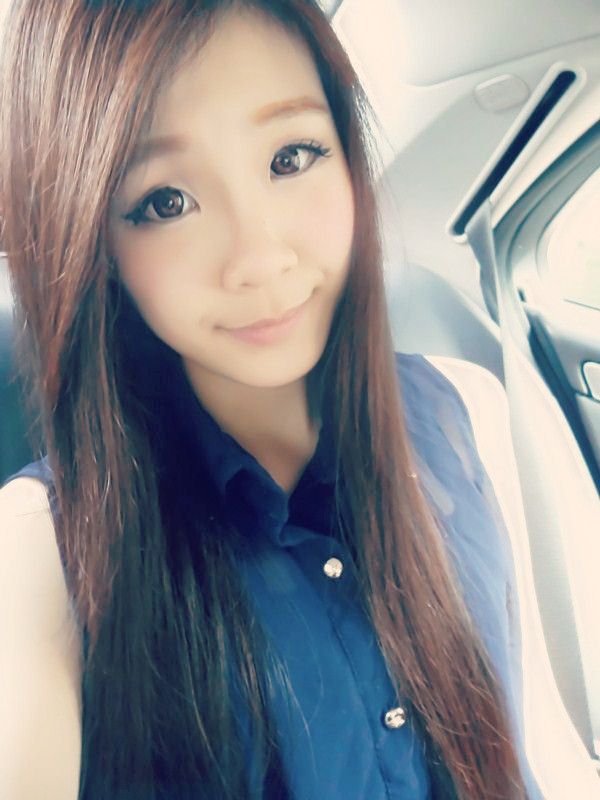 Going to start off by saying that... I'm not a game person.
I honestly don't play computer games that much, nor do I play any games in general unless you count in Diamond Dash or Scramble with friends every once in a while.
But I do appreciate
games
the pretty characters in the games. And I've seen my ex played Dota for a couple of hours at a cybercafe at Dhoby so my knowledge of the game is pretty much just "killing monsters".
However, I have tried out LoL before using my friend's account a couple of times and I quite liked it! Never got around to getting my own account and playing it though.
Was really excited when I was invited to the League of Legend event at Garena Stadium!
Garena Stadium is a new entertainment centre located at Level 3 of Bugis+. It is a cyber cafe + retail store + customer service centre + cafeteria all in one!
Apparently there is also the Garena Premier League, sort of like the games version of the football league lol But six countries compete against each other!
Did I mention 1 out of 4 people play League of Legends in Singapore?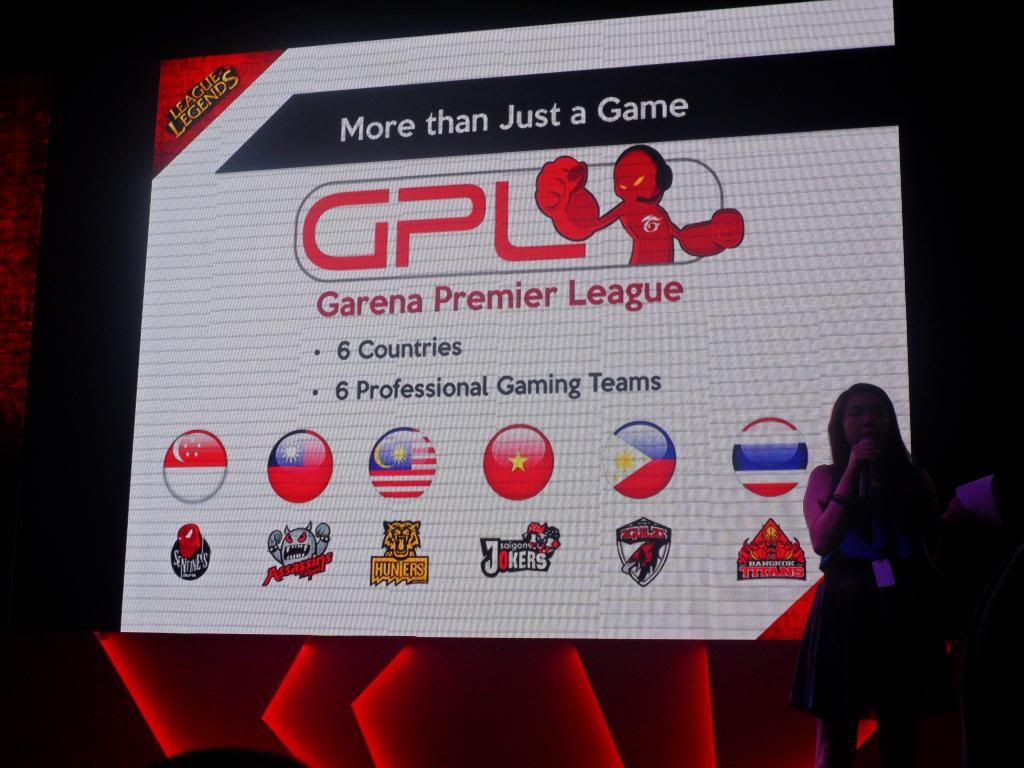 Here's how the computer looks like in case you're wondering lol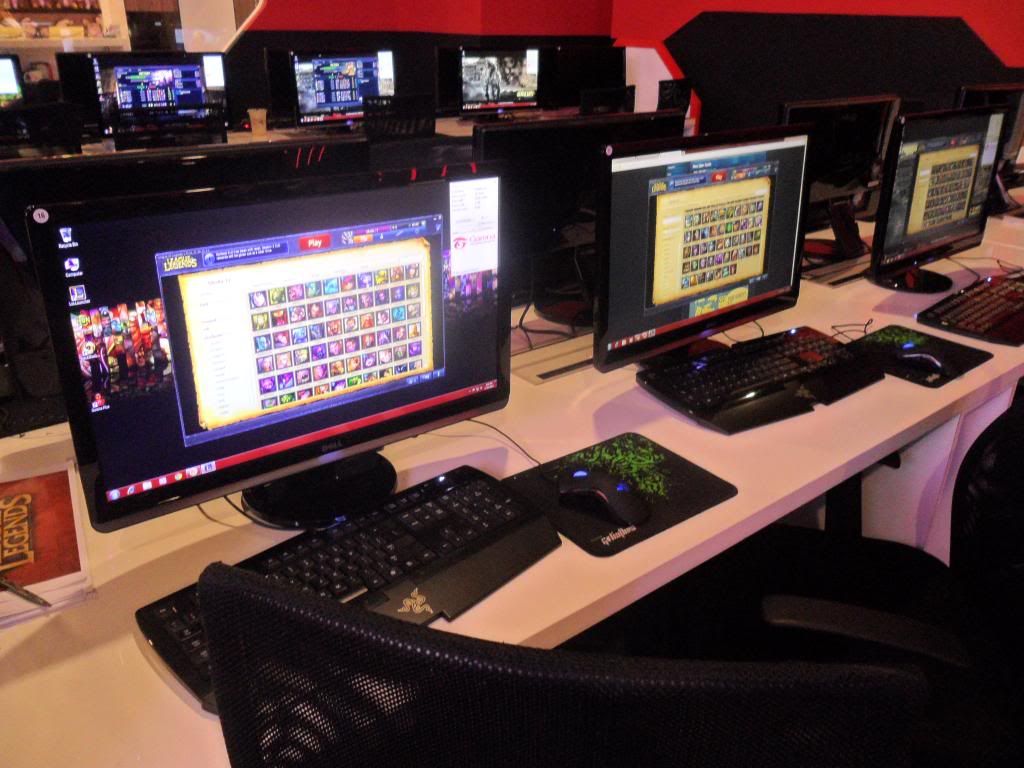 Not to mention, if you're feeling hungry you can just pop by the cafeteria right outside the stadium to grab a bite or even bring it back to your seat to munch on something while playing the game!
The retail store is just right next door to the stadium where you could get LoL collectibles such as figurines, soft toys, mugs, caps etc. My favorite would be the soft toys there! Guys, you should get the soft toys for your girlfriend so that she won't be that angry at you spending more time on the game than her lol
And an Easter bunny version of Teemo!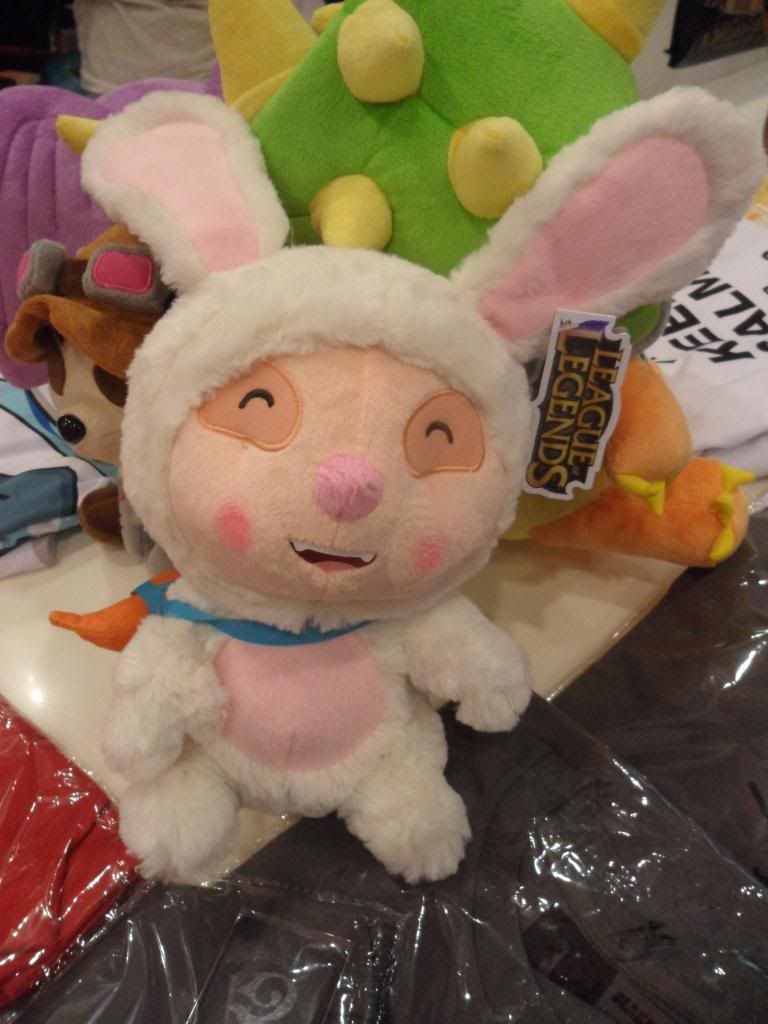 Inside the stadium, there's five huge screens. You could watch the Garena league here and each screen will follow each player!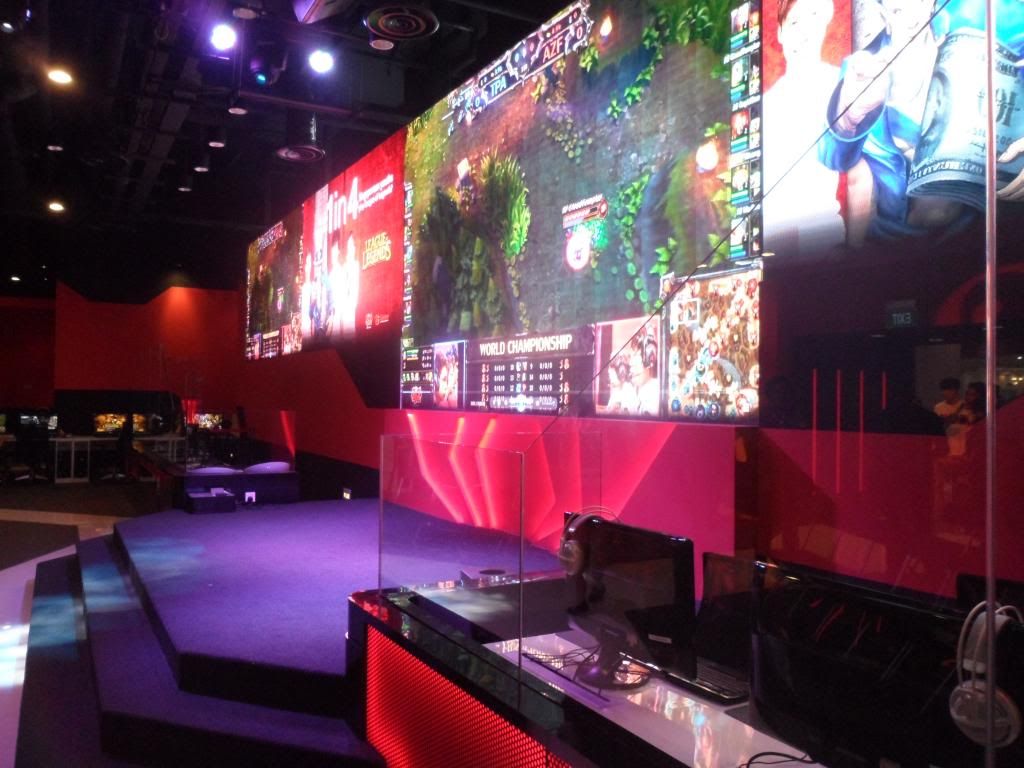 A little section where they broadcast the games live..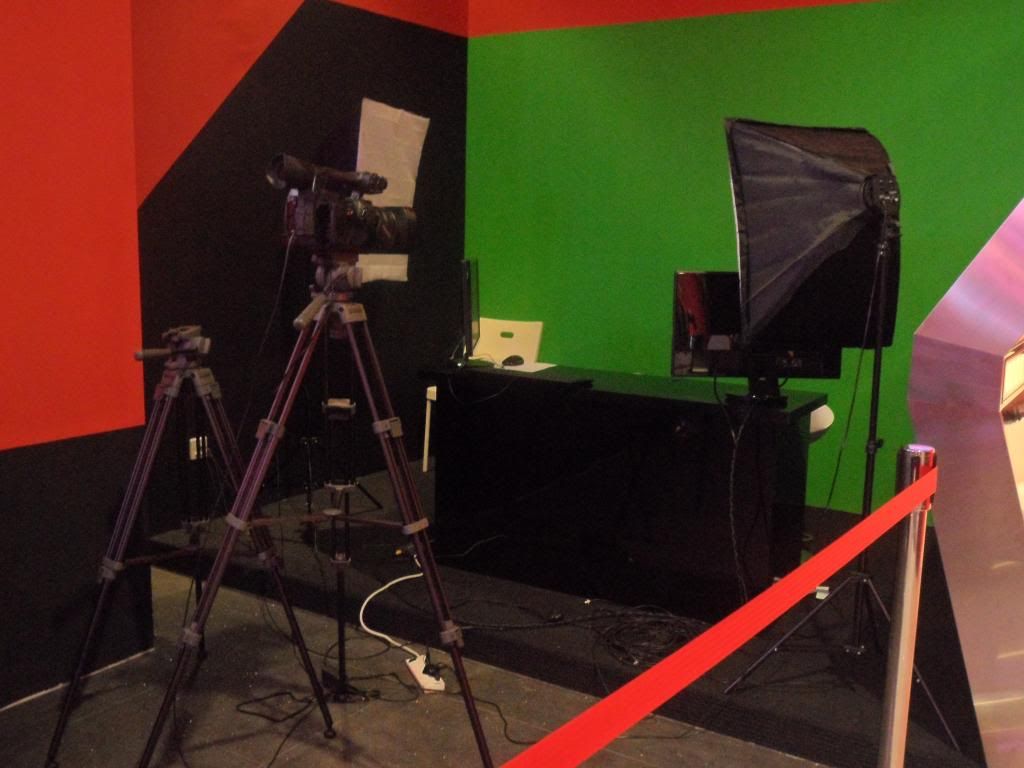 And the area where the competitors will play at! There's a team each side of the stage.
Of course, we had to play a game while we're in the stadium right?
So for those wondering about LoL...
How do you play League of Legends?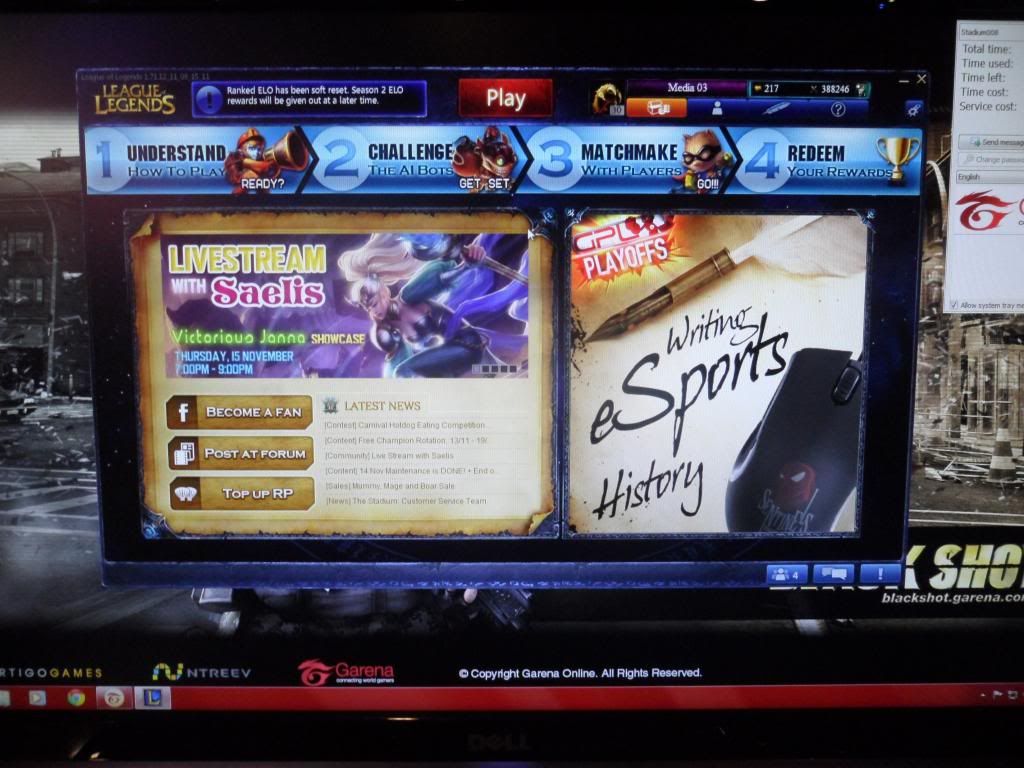 Each Summoners (you) controls 1 Champion(your character) and you're assigned to either the blue or purple team.
I chose Teemo as my character cause he's very cute!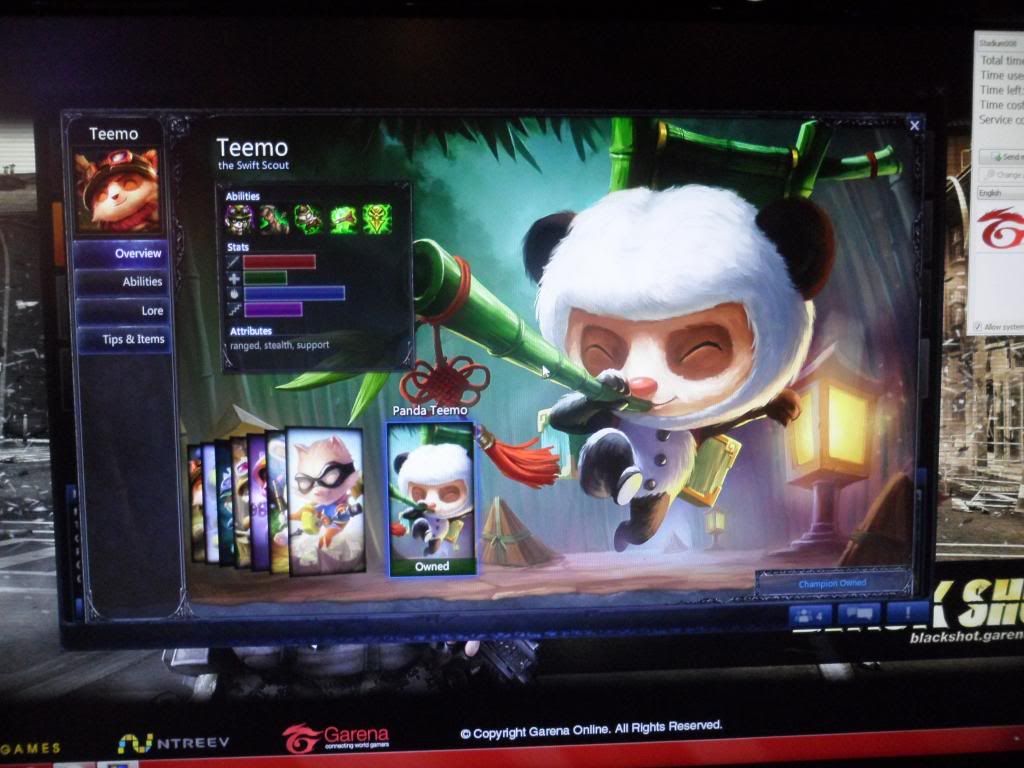 There are 4 game modes available, Summoner's Rift which consist of 3 paths, Twisted Treeline which has just 2 paths, Proving Ground with just 1 way to go and The Crystal Scar whereby the players win by attrition. For all the other modes, you'll only gain victory when you destroy the enemy's Nexus.
There would be waves of minions that you can kill to gain gold and experience too! Not forgetting Turrets that guard the path to the Nexus.
There are a couple of buttons you could use or you could try out the tutorial of the game first. It's pretty helpful! Along the game, you could buy champions or new skins for your champions to personalize your characters.
You'll only need a few letters on your keyboard... "Q, W, E, R,D, F"! Of course, your mouse. And brain to play the game.
Since there were 16 bloggers, we were split into groups of 4 and played the Proving Ground mode.
My team won! Thanks to this guy who played it really well, not 'cause of me. He killed 40 champions while I only killed 4 haha. But I'll improve!!!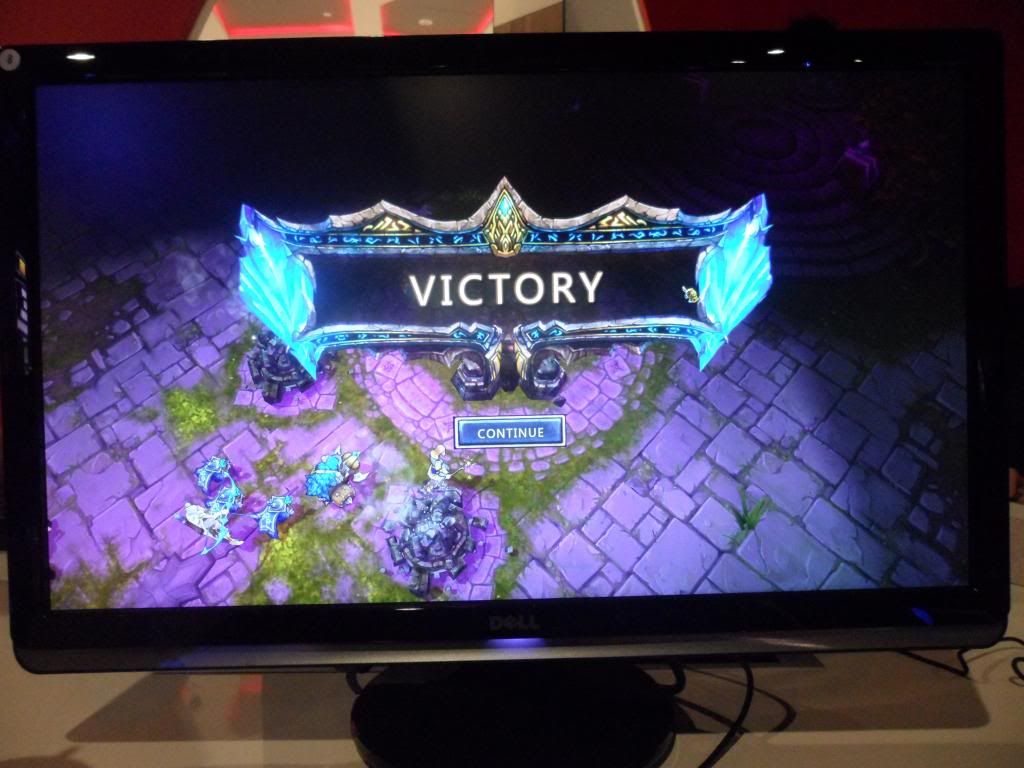 I've created my own account once I got home and I'm using Ahri as my champion cause she's very pretty lol Anyone willing to teach me how to be more pro in the game?!