OpenRice Gourmet challenge!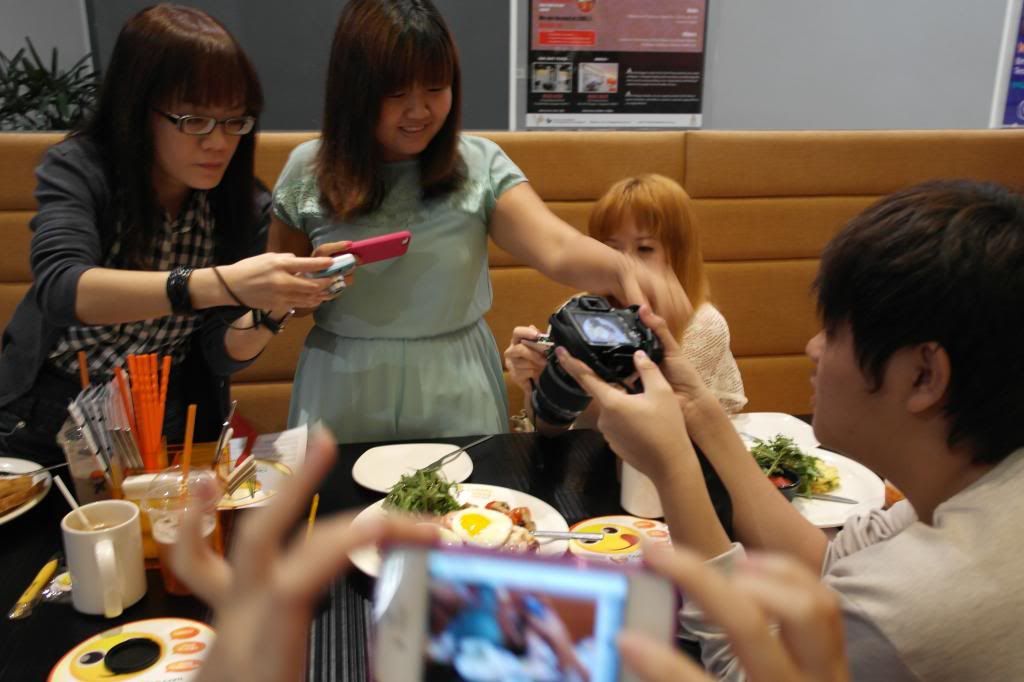 Are you like one of those bloggers above? Not the fact that you blog but you have to take a photo of your food before eating it. I know majority of us do that because my instagram is constantly filled with food photos that made me drool no matter what time of the day!
What if I told you that by doing that you can win casual dining vouchers? Movie vouchers? Shopping vouchers?
Best of all.....maybe even an iPad or a X-Box kinect or even a Trip to Tokyo for 2?!?!
OpenRice presents to you the Gourmet Challenge!
Here's all you have to do: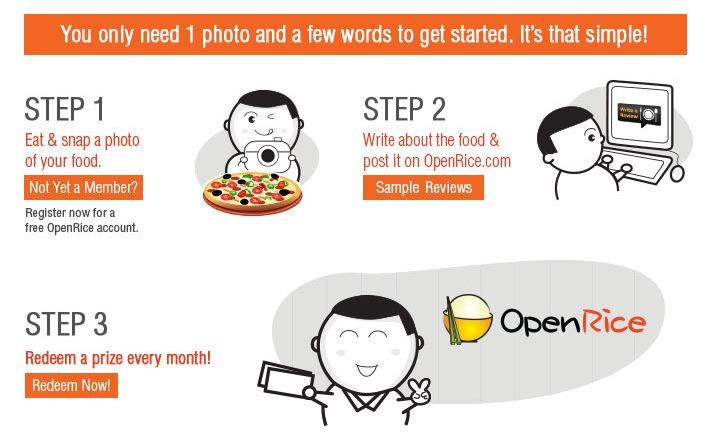 Sounds simple right? It is!
Just take a picture, gush about how yummy the food is or areas that it can be improved on...let your opinions be heard!!!
Not to mention, some of the exciting prizes waiting for you!
Don't forget to
register here
too to join this challenge!
Good luck! (:
Labels: openrice