Reflection of poly life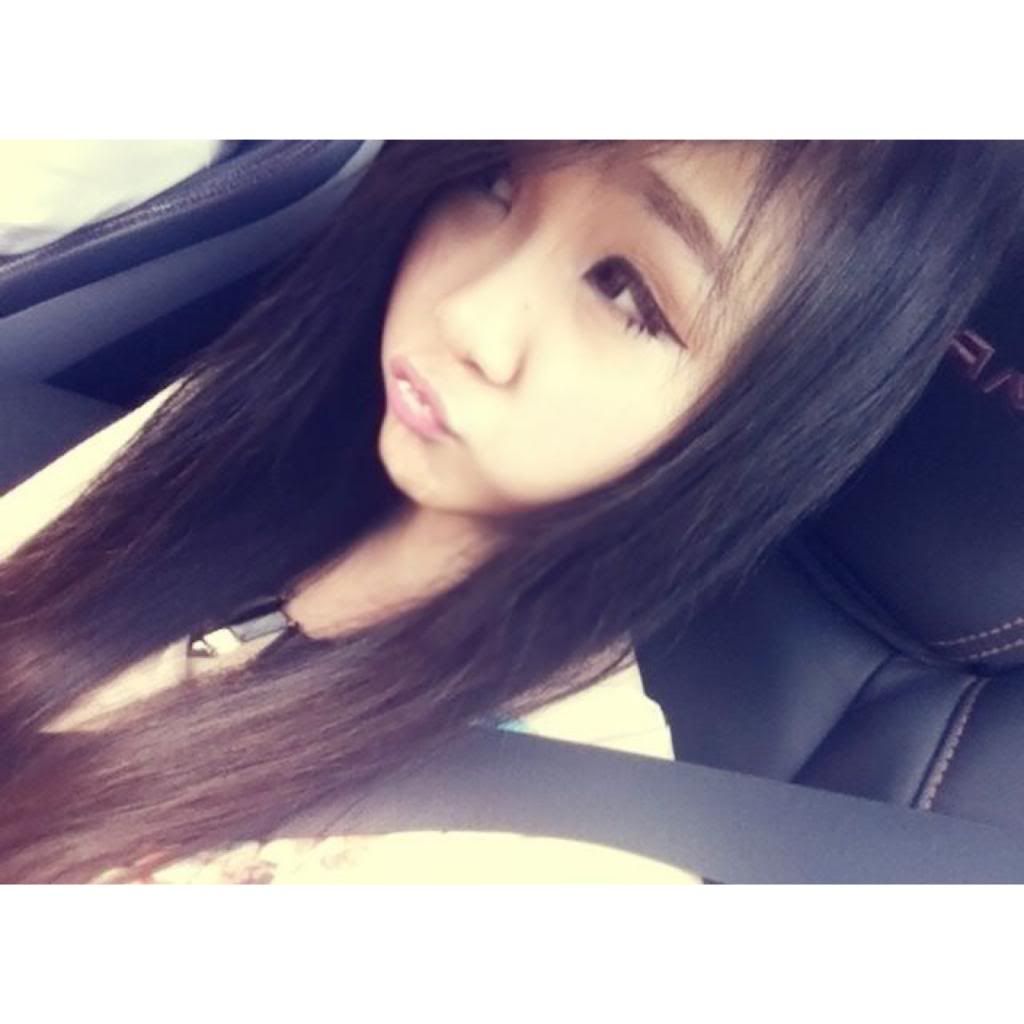 Using a photo that I posted on Instagram because I don't have any other photos of me looking upset lol. I was contemplating on posting this blog post for a really long time because I wasn't sure if I wanted this to be up. But I typed it anyway in the middle of the night as my sister just went oversea so I'll be sleeping alone for a week. Boo ):
Last week I've gotten my final semester results for poly and it's safe to say that I finally graduated. Who knew three years would fly by just like this?! Truthfully, I have been waiting for graduation for a really long time. I mean, it's not like I didn't enjoy my life in poly. I did. Though there are certain events I wish it didn't happen. So...I'll just summarise my polytechnic life as how I experienced it in case all you unsuspecting secondary school fresh grads get the wrong idea of how it's suppose to be. Keep in mind that I'm from a science course though.
And I'm writing this here because I would like to read through this when I'm old since it's also my personal blog.
It's going to be a super long post so I suggest you make yourself a cup of tea or something before reading about my boring story....with a little bitchy rant at the end.
To be completely honest, I have no idea how polytechnic life would be when I first entered SP.
I didn't go for orientation camps as I hated those and I didn't have any seniors I could turn to because I was in a new course (DPCS). Looks like I'm all on my own. The only thing that helped was that I made friends with a girl called Clarissa on the first day of school and we became really good friends...till now! Best part was we could reach each other's mind most of the time and she was really helping me along the way.
Year one was getting into the pace of poly life. All the workloads were manageable, getting to know my classmates and it's kind funny how the people are split into three groups. One group is the typical "hardcore nerds" who have absolutely no life outside of school and they are completely obsessed over getting good grades, the other group are the " bo-chup" who doesn't really care about school work and focus more on enjoying their polytechnic life which I really admire and lastly, the group called " mediocre nerds" (me!) which is the middle of the previous two groups. You get this everywhere, not just in school though. After first semester results, I took up Diploma Plus in Business which means that I'll be getting another certificate in business together with my diploma after I graduate from this course. I had more workload than most people in my class ok! Even though it was kinda hard attending night classes and being envy that my friends could go straight home after class, I'm still glad I took up this diploma which gave me a foundation in business...just in case I'm planning to have my own cosmetic line in the future!
Year two started getting tougher and at times I felt like giving up. Not to mention we had to take modules which I felt wasn't really relevant to the course but whatever. However, there was internship and I was really glad that I was able to go to Oxford University for my internship! The entire experience itself was wonderful and I wished I could do it all over again.
Also, I got to know another good friend from my Diploma plus class which is Po Heng, he is just heaven-sent! He was like a pillar in my three year of poly life, always helping me out when I needed help and making Diploma plus night classes enjoyable. He studies Architect which is completely different from my science stuff but it's cool because he gave me some of his architect materials to make models for my projects.
Year three was just like year two except that there was the Final Year Project which I did with Clarissa, just the two of us! Everyone else had 3 person in their team so I was proud that we managed to do the task required for three person! We also had an awesome supervisor for our project and I'm really thankful for that. My FYP project was to formulate an SLS-free shower gel using an ingredient from Ajinomoto and we manage to make the product! There was also another mini project by the Formulation Science module which my team created a cre-gel which is a cream enclosed with a gel. Pretty cool stuff and I'm really proud of that. This is the year that I let my creativity really flow through and I manage to make the best presentation slides I ever did in my three years for Marketing module too. I wished I put that much effort for my Diploma plus though.
Anyway I joined the Japanese cultural club too because I am completely obsessed over all things Japanese. The thing about cultural club is that there are tons of members joining it because it's an event based club whereby you only need to attend those events to get cca points so there's no weekly commitment though you're free to go down to the clubroom to chill as and when you like.
I love the clubroom! It's just a cozy place that I could hide in when I get tired of my course.
I became the vice-president of the club in Year 2 and I was super excited. Only downside was that the in-charge of my club from the Department of Student development kept changing so our "contributions" or the things we did wasn't really recognized....and when I needed the In-charge's help for something, she told me "I don't even know you that well so I can't help you" lol. Honestly the system pretty much sucks but that's school for you and you can do nothing about it. Frankly speaking, I didn't like the departments in school because they always have silly reasons. For example, there was this oversea community project that I was interested in but I couldn't go as the lady at the office told me "its for all science courses except for your course". Sorry but there was never once that I got a non-ridiculous reply from the school :/
Thumbs down for the school system though. That being said I love the modules, the lecturers and the school environment.
Of course, not forgetting about the bad memories I had. Oh gosh, where do I start.
There's this girl in my class that keeps trying to ruin my school life for some reason. She would stalk me, read my tweets etc. I hung out with Clarissa, her (lets call her X) and another girl usually in school. There was once X went to take one of the tweet that I wrote and convinced Clarissa that I was writing about her when I was talking about my Diploma plus stuff. When I got to school the next day, I have no idea why Clarissa was treating me so coldly and ok, here the best part lah. I think X secretly wants to sit in my seat in class because she was seating there smirking afterwards -.- I mean, if you wanted that seat you could have just asked.
Few weeks later Clarissa found out that X tried to "get rid of me" because FYP needed three people and we have four people in our group. Not bad, this X super scheming. But okay, I give it to her because maybe she thought I was competition since I was getting perfect gpa just like her then. But she failed at trying to separate me and Clarissa cause TRUE friendship would never break. Just saying.
A year later or so, X and I were in the chemistry lab in Oxford for our internship so we each had goggles passed down to us from our supervisors and for some weird reason...she kept trying to switch my goggles with hers!!! I have no idea why and it completely baffles me but she kept doing that so I wrote down my entire name on the goggles...and then it disappeared! I couldn't get into the lab without a goggles so yea, she won. Luckily there's this guy in the Chemistry lab that was so lovely, he gave me a brand new pair and said it was mine to keep! Probably a blessing in disguise I suppose. And then she tried to cheat me of 10 pounds at the train ticket cause she said she only had big notes so I paid for her first, afterwards she acted dumb and pretended she didn't take my cash at all. I would probably just let her have that SGD$20 if she didn't try to keep stealing my goggles though haha Treated that as I donated to charity instead.
I probably sound like a whiny b* now but I'm sorry, I'm just trying to clear my name because everyone seems to think I dislike X for no reason. Just that I didn't say anything....till now. Haha I'm semi-professional okay! I only mention this after everyone graduated so no hard feelings.
But honestly, this X really got mental problem right?
So in our third year, we were finally not hanging out with each other because I see no point in hanging out with someone who keeps trying to ruin my life as much as I try to be friends with her. But she still kept trying to ruin my life ._. Even though we were not talking, she still stalks my tweet etc and I'm like.....
Haha! So suitable! But true. I already unfollowed her from twitter so I don't even know why she is still following me and still keep trying to think that my tweets are about her just because she don't know what its like to have a life outside of school.
I guess my brain can't wrap around the fact that why would a girl with a super good O'level score of 8 points would go to polytechnic and have her father donated 10K to the school too (she told me that when we were in Oxford lol don't know true or she just trying to say she's rich) so I keep thinking she's scheming.
But so far I'm 100% correct at judging people from their first impression and let's say my first impression of her was spot on too.
So to sum it up, you'll meet tons of interesting people in polytechnic. Some weird but there are also some that would make your life enjoyable. To those getting into polytechnic this year, enjoy your stay and I really hope you'll have awesome classmates that wouldn't try to backstab you for no reason haha Serious. I'm sure your poly life would be better than mine though.
However, that being said if you are serious about further studies, I suggest you opt for a JC instead because even though you can still go to university from polytechnic, with the Singapore system it's no secret that Jc students have much better options in universities. The options that I have for universities now are quite restricted so I'm still trying to decide.
All the best to you guys! Learn as much as you can but play hard too yea?
Labels: rambles