My hair now ^^
If you've followed me on twitter or instagram, you would know that I have gotten a new hairstyle recently. I ditched my long straight locks for a shorter perm :D
I have always had straight hair my entire life, except when I tried curling my hair with a curling tong, it never seem to work as my hair would go back to being straight after 2 hours regardless of the amount of hairspray I used.
So I decided...since I'm going to Japan I might as well get a perm and try to blend in with those Japanese girls. After all, I'm in need of a hair cut (and maybe a new hair style anyway).
Before and after (right out of the salon!)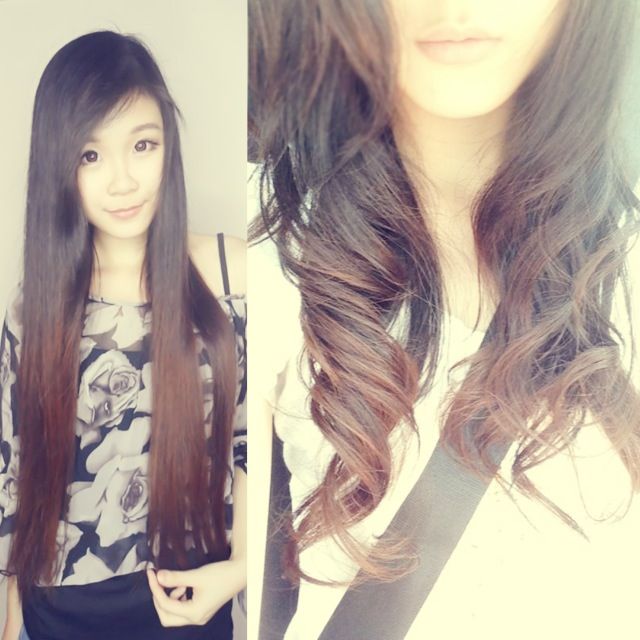 The photo that I posted in instagram! (@missyeileen)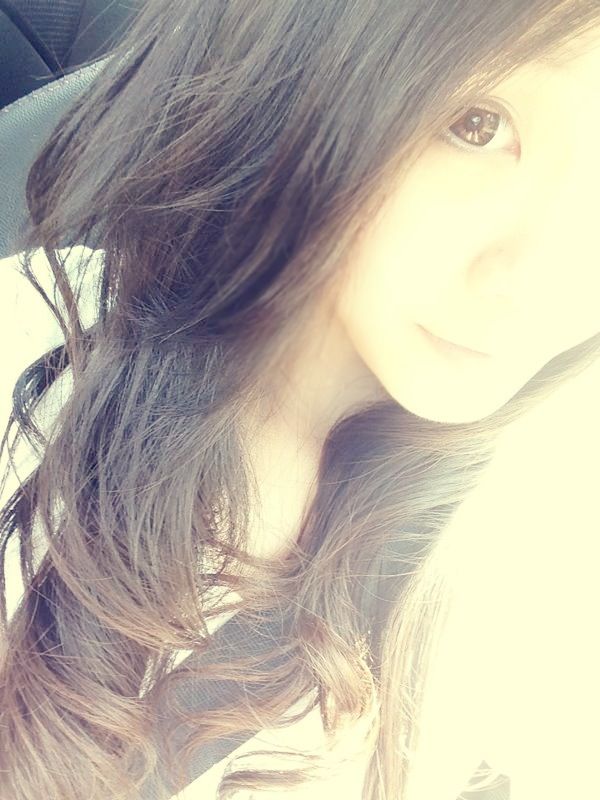 It took a total of 3 hours and Jerry's magic fingers to get my hair done. I absolutely love how my hair looks now! Of course, having permed hair means I have to look after it more carefully than my straight locks. When I had straight hair, I would just let my hair air-dry by itself and there wasn't a need for me to apply anything as I could just go out of the house with my straight hair.
But now, I have to blow dry my hair in a certain way to maintain the curls and apply styling products to hold the curls and make it look better when I'm going out! Kinda troublesome but I honestly don't mind.
Here's the back view of how my hair looks like without any styling products in it. Picture grabbed from Headlines Hairdressing facebook. Although you can't really tell from the picture, my hair was slightly below my hip initially and now its slightly above my waist.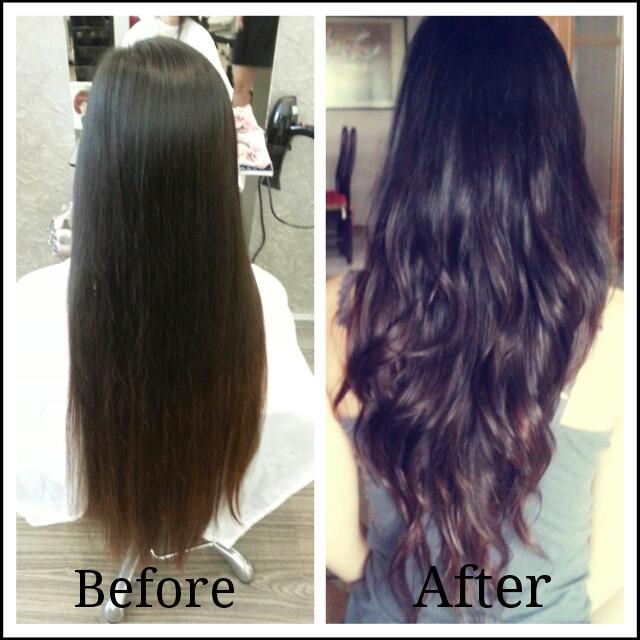 Front view of my hair without any styling products applied to it. I love that it looks wavy here.
I got my hair done at Headlines Hairdressing after reading my friend Joey's blog (iisjong). Cost close to $300 for cut and digital perm and my boy can't understand how I can spend that amount of money on my hair! Likewise, I can't understand how he can spend thousands on modifying his SLK lol
But yes, if you're ever wanna check out Headlines Hairdressing, look for Jerry! He's really nice and funny. After I told him I was going to Japan this friday, he said "kawaii ne~" after he finished styling my hair for me haha!