Hada Labo Whitening Lotion New Nano Formula Review
Most of us girls love having fairer, healthier and glowing skin just because it looks nicer for a first impression rather than dry flaky skin. It is important to keep your skin supple and moisturized especially if you're going to be in an air-conditioned room often...which sums up to around 90% of us since most of us are either having lectures in air-conditioned classrooms or working in an air-conditioned environment.
By keeping your skin supple and moisturized, putting on makeup would be easier and the makeup would blend into your skin better instead of streaking or flaking. Also, the skin is better prepared for absorption of other skincare products!
I'm pretty sure Hada Labo needs no introduction since their lotion are really well-known! I always carry it around with me whenever I'm travelling oversea because it is convenient and works really well to "lock in my skin's moisture" in cold countries and prevent my skin from drying up.
Now, Hada Labo came up with a new whitening lotion with nano formula that helps to absorbs into your skin faster!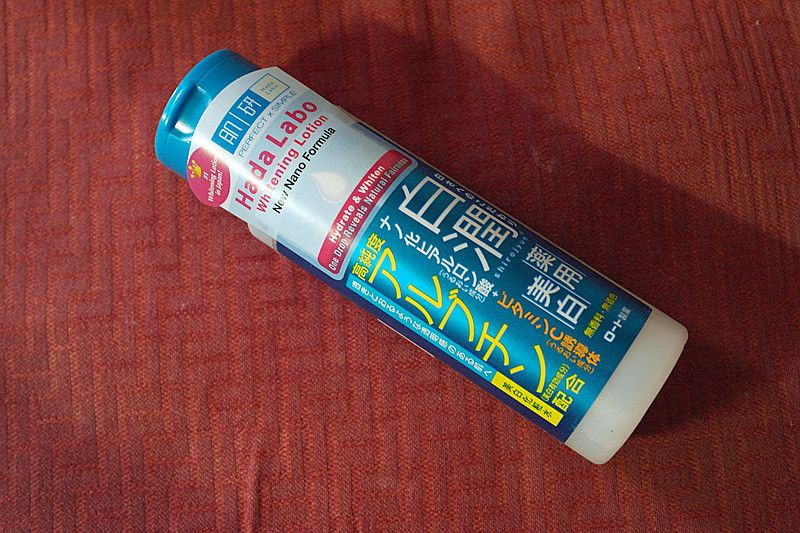 Using only the finest and purest ingredients, Hada Labo Arbutin whitening range stays true to its Perfect X Simple brand philosophy. By that, I mean that Hada Labo products contain no unnecessary addictives, colorant, alcohol, fragrances and mineral oil!
Did I mention that this is also well loved by Japanese women as it was the number 1 sales for whitening products?
Hada Labo Arbutin Whitening range contains Arbutin and Vitamin C, along with Hyaluronic Acid to give users a fairer, brighter and moist skin.
Arbutin helps to enhance skin fairness and helps to fight dark spots. It is an extract from the natural pearberry plant.
Vitamin C repairs dry and dull skin caused by UV exposure and enhances the skin's fairness.
There is also the Whitening Essence, Whitening Milk and Whitening Mask for this range!
I usually just pour some of the product on a cotton pad then gently pat it onto my face. If I think that my skin needs more moisture. I would soak a DIY facial mask sheet or a few cotton pads with the lotion, stretch them a little and leave them on my face like a mask for about 5 minutes.
You can get those DIY facial mask from Daiso or Muji, they typically have about 5 per pack.
After soaking the compressed mask in the lotion, the mask would start to rise up and you can open it up into the full facial mask!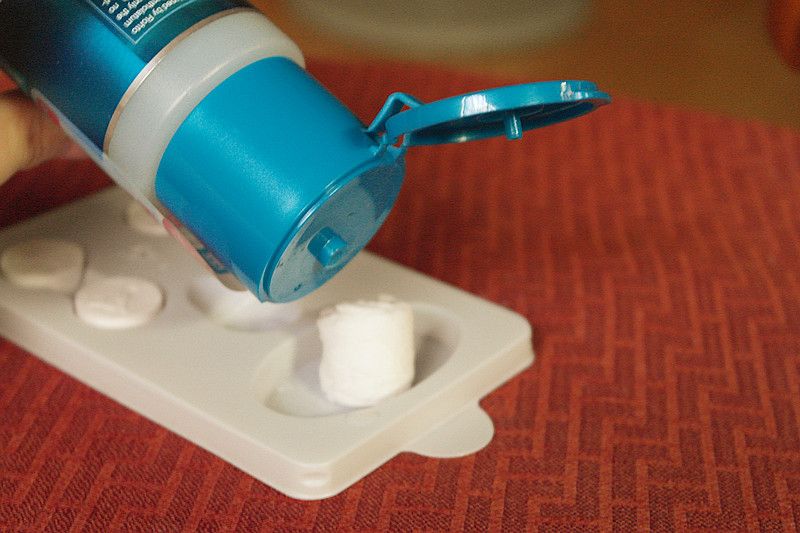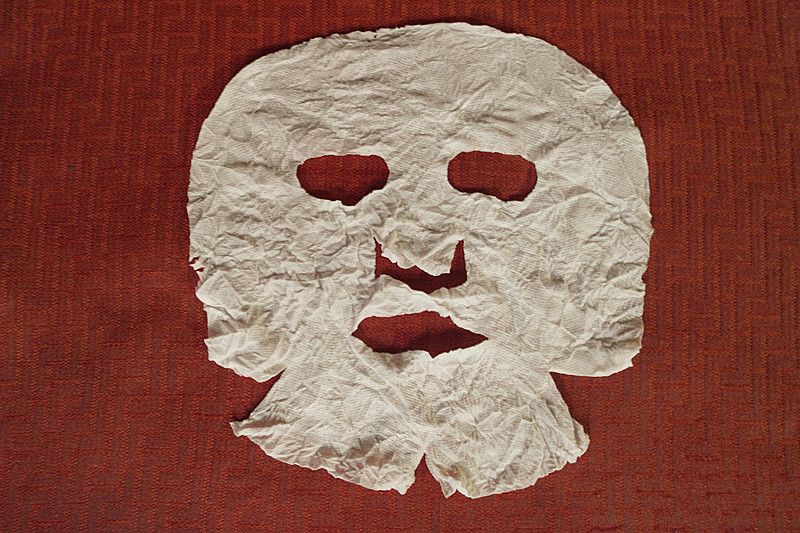 You could also pour the product directly on your hand and massage it into your skin as well.
This lotion is clear with light viscosity, feels more like a toner than the usual western lotion that we're used to.
I do think that this product is value-for-money as you get a relatively big bottle for $22.90 at Watsons or Guardian.
I love how this product absorbs into my face faster than the original lotion. You can instantly feel your skin becoming more supple!
Anyway!
Since you have kindly spared a couple of minutes reading this blog post, you can redeem a
FREE 20ml travel size bottle of the Hada Labo Arbutin Whitening Lotion & Cleansing Oil samples at the Hada Labo(sg) facebook here