StreetDirectory mobile app
Though Singapore might be small, getting around might be a problem sometimes if you're unsure of traffic conditions or the time it would take for you to reach your destination...or maybe if you're unsure of the route!
Usually I'll travel with Eric but if I have to go out alone to an event place that I'm not familiar with, I usually need to refer to a map. That being said, my phone is with me 24/7 so I've downloaded an app that makes travelling easier!
The Street Directory's Singapore Maps app!
It's equipped with everything you need to get around Singapore hassle free.
You can click on the bus stop on the map to get REAL bus timing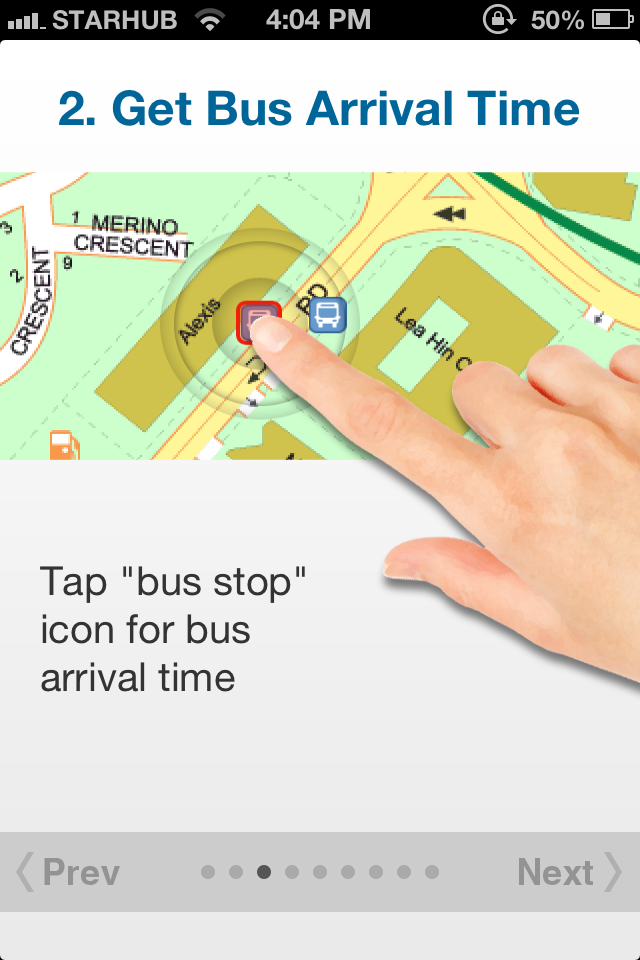 Also check out the list of business located in a building. This would enable me to double-confirm that the office that I'm heading to still exist or if I'm going to the right place!
This app also shows you the shortest route to get to your destination, letting you save time too!
Not only that, you're also able to make a free call to the business that you're going to if you ever need to clarify anything with them.
If you don't have 3G on your phone or if you want to save your phone's battery by turning off the 3G, you can download the entire map and use the offline map to get to your destination.
I think this is rather useful especially if you're going to be doing a lot of travelling!
You can also leave your feedback on the app itself and claim free gifts that Street Directory would offer (while stocks last!)
For example, if I'm searching for Samantha Thavasa in Singapore, I can just key in the words into the search bar and this would appear:
Clicking on the blue icon allows me to view details about the business, their exact location, phone number, what they offer etc.
They also have photos and reviews by other users of the app!
After locating the store that I want to go to, I can get directions from the app where they let me know the rough estimation of time needed to travel to my destination with distance and time taken if I'm driving, time needed and cost if I'm taking a taxi, time taken on the bus or MRT.
With the newly updated version, there are a lot more things you can do with the app too!
I'm really glad that I have this app on hand since the chances of me getting lost in Singapore has significantly decreased haha It's really useful and has all you need to know about your destination at the tip of your fingers!
Have you downloaded the Street Directory mobile app yet? :D
Labels: review