The Grandstand Makan Hunt: Casallena
If you've followed me on twitter or instagram, you would know that I've been on a Makan hunt (literally means food hunt) last friday at The Grandstand, also known as the former Turf City.
The Grandstand
is a newly transformed lifestyle center where you go there, because you know that you want your taste buds to be tantalized with the wide arrays of restaurants.
Free parking at The Grandstand and free shuttle buses are available from Newton, Toa Payoh and Botanic Garden MRT stations. Check here for more details on The Grandstand,
http://thegrandstand.com.sg
.
This Makan hunt was hosted by OpenRice.com, an online dining guide that lets you go to FREE food tasting sessions as long as you submit good reviews. I've previously blogged about the competition that they're having at the moment so
click here
if you want to know more details about it. Of course, I have to thank Estelle for inviting me to this food tasting too!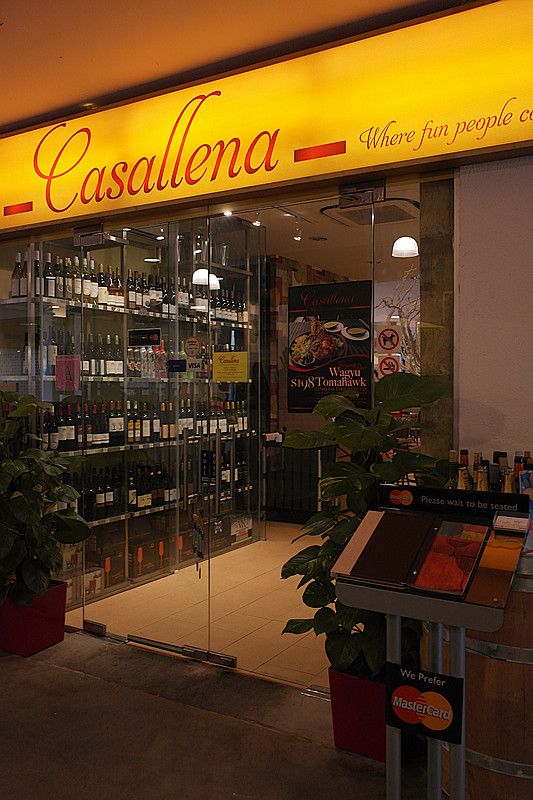 Casallena offers a unique and western creations using classical style of cooking, infused with modern contemporary ideas and creativity to unveil a new palatable menu.
The Restaurant presents a relaxed & yet chilled out place for a casual dining experience. Guests also have a choice of enjoying afternoon tea which includes an assortment of interesting pastries with fine selection of coffee & tea.
Besides the bar menu, there is also a display of over 70 labels of wine selections, including house pouring wine, champagne, sparkling from region of old and new world wine. The restaurant offers a range of crispy pizzas and tapas food to complement with the wine & bar menu.
Guests can indulge and unwind in drinks at both the indoor & veranda amidst the greenery surroundings while enjoying a mixture of classical, pop & reggae songs.
Indoor seating
Al fresco dining,
por favor.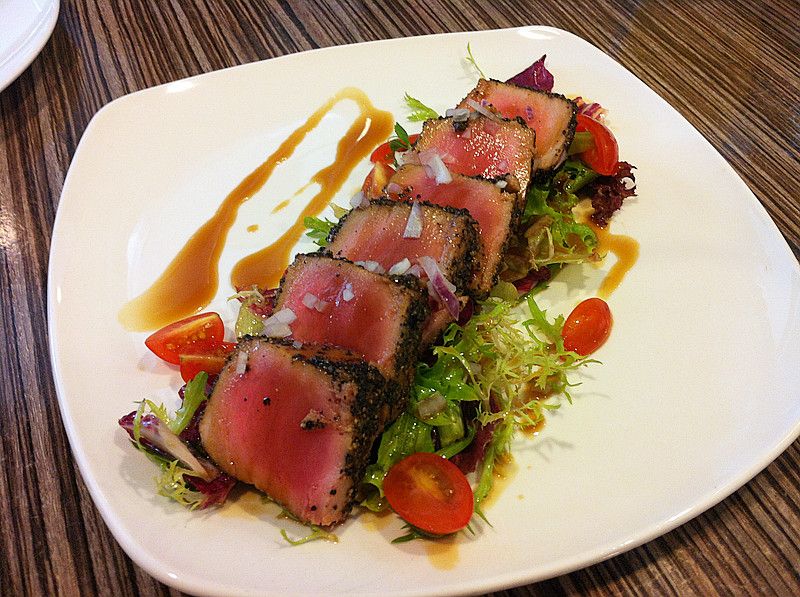 Tuna Tataki
, my favorite dish. Fresh high grade tuna seared briefly over hot flame, drizzled with a special sweet sauce made of teriyaki and wine. Six thick slices rest comfortable on a bed of salad. I'd say I'm impressed and I admit, I would probably lick the plate clean if I was having this alone at home. This would go well with some of the wine selections they have in the restaurant, together with a couple of good friends for a friendly catch up meal.
Exotic Mushroom soup infused with Truffle oil
. An intriguing change from the usual creamy mushroom soup found in most places, this thick soup is filled with tiny mushroom bits gently flavoured with the truffle oil to allow the aroma to be at its peak. I could smell this before I see it.
Thin and Crispy curry pizza
. My least favorite item because it left me on the verge of tears. For some reason my "spicy tolerance" was at its all time low then so one slice was enough to finish half of my drink. Nonetheless, the spiciness was
shiok
.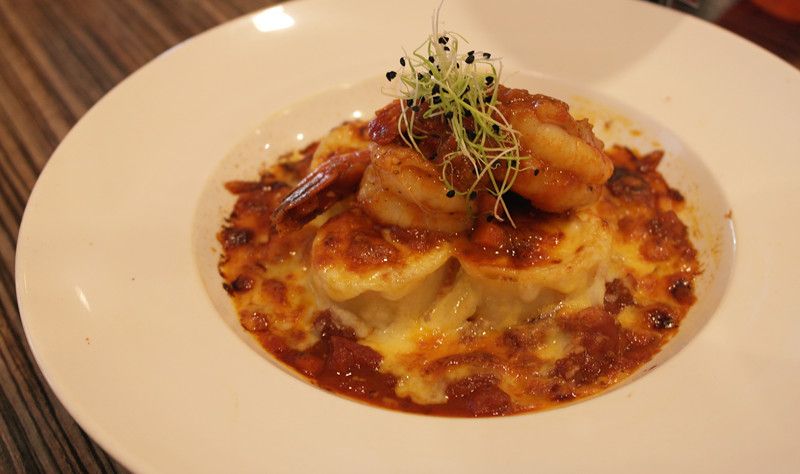 Seafood Lasagna Maki.
A cute yet filling dish with seafood wrapped in the middle of lasagna pieces akin to a sushi maki. Something different from the usual lasagna that you've been having.
Thin and Crispy Pork sausage pizza
, a refreshing change from it's spicy sister previously. I could enjoy the taste of the pizza more and I like how it's done just right. Not too oily, not too dry.
Wagyu Tomahawk
. The star of the day. Wagyu, which is known for it's marbling characteristic, contains a high percentage of unsaturated fats and it has a higher percentage of omega-3 and omega-6 fatty acids as compared to other beef. Juicy, tender, succulent meat done medium rare while the charred fatty corners of the beef just melts in your mouth. Basically the definition of
yummy
. It also comes with two sauces for dipping- Black pepper and béarnaise sauce if I remember correctly.
Chempedak Cake.
Uncommon ingredient for a cake yet it was a good dessert fusion as the chempedak was sweet too. It's worth a try if Jack-fruit is more up your alley. However, I prefer the other desserts that they have.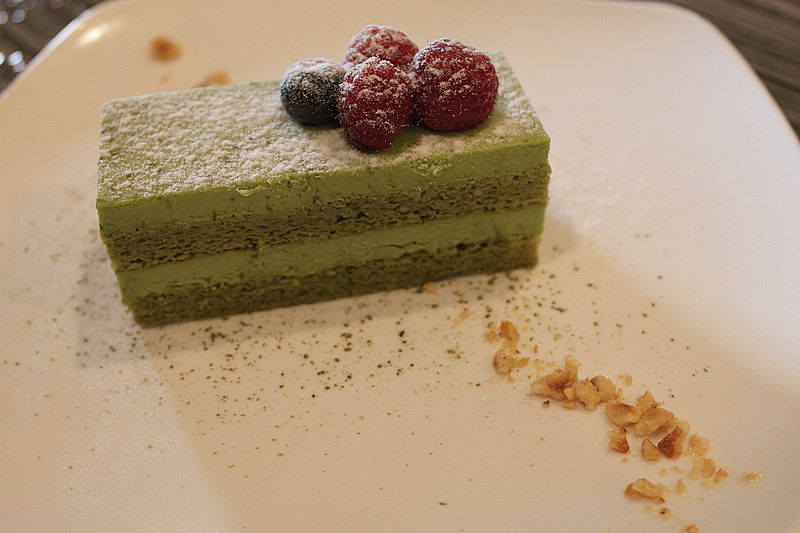 Matcha Tiramisu
. You know how I love my gree tea...I adore EVERYTHING matcha! This cake was special, unique, glorious and thick enough for me to taste matcha.
Apple Crumble with Haagen-Dazs ice cream
steals the limelight away from all other desserts..even my adored matcha tiramisu. You can get nothing wrong with warm piping apple crumble that just
crumbles
to a slight force from your fork...revealing the sweet caramelized apple filling that you'd just
wish
it would be in your mouth at this very moment. Not forgetting the ice cream that complements this dessert.
Perfecto
.
Overall, the ambiance and staffs from Casallena was great and I truly enjoyed myself dining at that restaurant. The two owners of Casallena, Desmond Lim and Sasi Pillai, were both friendly and great hosts to us. A restaurant is much more than the food it serves, right?
The rest of the restaurants that we visited would be covered at later posts.
Till then...TGIF?
Labels: food, food tasting, openrice