Tim Ho Wan Singapore review
Whenever I have my dim sum cravings, we would go to Red Star for breakfast because I love how they push those trolleys around.
I'm a HUGE dim sum fan and when I heard that the famous cheapest Michelin star restaurant opened at The Atrium @ Orchard, I knew I
had
to visit it as soon as possible.
The boy and I went there last weekend and queued for about an hour (thank goodness we didn't have to wait for the usual three hours because the restaurant opened at 1pm that day) before we were finally ushered to our seats.
Baked buns with BBQ pork
, one of their Big Four Heavenly Kings, is the reason why 99% of us go to Tim Ho Wan. You can't miss it. It's
legendary
. Imagine this, baked polo buns- crisp on the outside and fluffy on the inside, filled with generous portion of juicy BBQ pork.
Century egg congee
with some other stuff in it. I'm sorry, I'm terrible with long names. Congee is a dim sum restaurant staple item and we got a bowl to share. This was perfect for me. There were bits of salted egg, century eggs and shredded pork in it.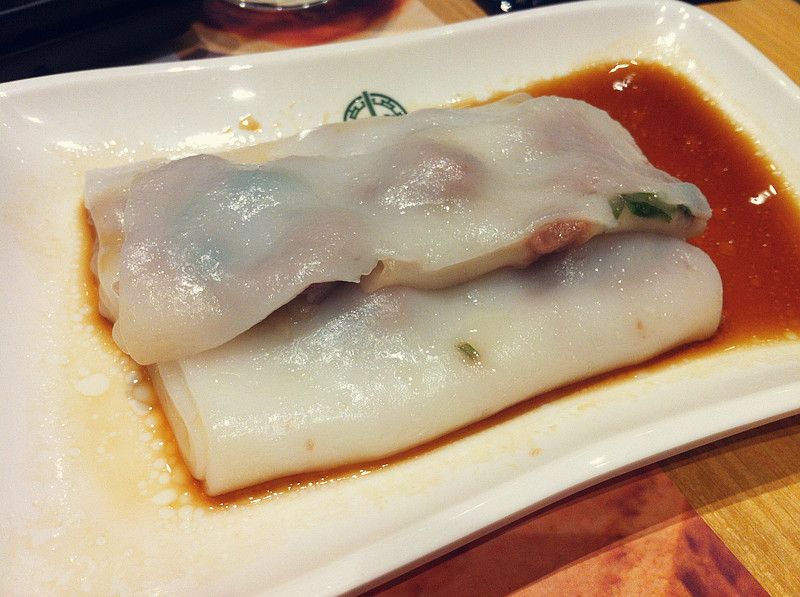 Vermicelli Roll (Pig's Liver)
, another BFHK item gets a thumb up from me too. I actually love eating pig's liver but I don't usually have it with
chee chong fun
. However, this combination is surprisingly good.
The
Steamed Egg cake
, another one of the Big Four Heavenly King, was light, sweet, moist and soft. We have different opinions about this. The boy thought that it was too plain while I like this...maybe because I have a sweet tooth.
Shrimp dumplings
(
Har Gao
), a usual order because the boy loves having Har Gao and Siew Mai in our dim sum meals. Nothing out of the ordinary but I like how I can tell that the shrimps are fresh just by biting into it.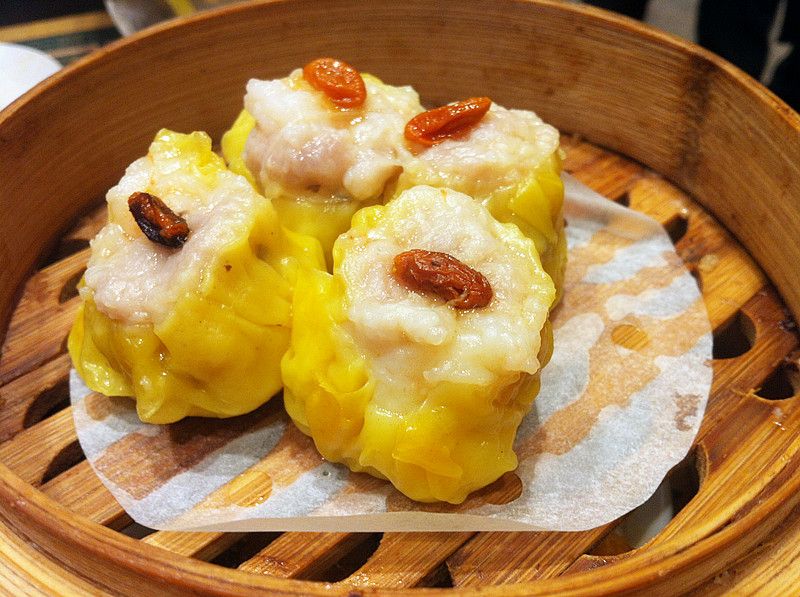 Pork dumplings with shrimps
(
Siew Mai
). Same sentiment as the Har Gao, freshly made but nothing amazing.
Beancurd shrimp roll with pork and shrimp
. Not a must-try item but this is still pretty decent. It was flavorful enough.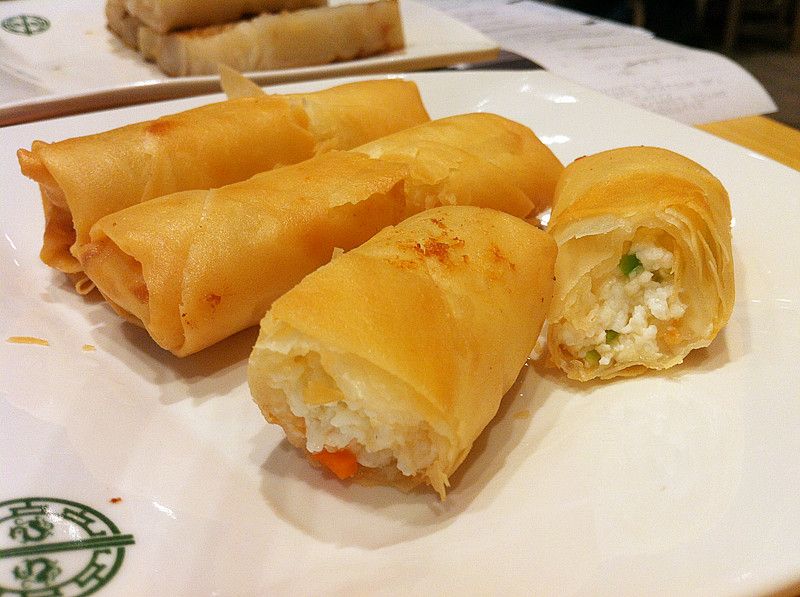 Spring roll with Egg White
is another one of my favorite. Probably my second favorite item right after the Baked buns with BBQ Pork. Just get this. You won't regret it. Have it when it's warm so the spring roll has just the perfect amount of crisp to it and the fillings just harmonizes so well together.
Carrot cake
, the last of the BFHK, was a little disappointing. I'm not sure if it's suppose to be cold but it also taste rather plain and normal in my opinion. However, there was large chunks of radish in it so I like biting into it...just not really a fan of the taste.
I'll probably try out Swee Choon next when I have my dim sum cravings again. It's crazy how I've never been to Swee Choon despite being a dim sum fan. In my defense, I would like to say that it's really out of the way for me unlike Tim Ho Wan which is really accessible.
Happy mid-week, hang in there guys...
It's almost weekend