Bio-essence Royal Jelly + ATP SHAPE V FACE 3 Treasures Review
Bio-essence Royal Jelly and ATP shapes V face 3 treasures consist of the Bio-essence Face Lifting Cream that I was super excited to try for a really long time, the Bio-essence Deep exfoliating gel and the Bio-essence Radiant Youth Essence.
ATP supplies and communicates energy to skin cells like a continuous current improving micro-circulation effectively to renew and repair skin.
Royal Jelly is a thick, extremely nutritious milky-white, creamy liquid secreted by the nurse bees.
Queen bees feed exclusively on Royal Jelly and it accounts for their incredible longevity(40 times longer!). This shows the superior anti-aging effects of Royal Jelly. The Royal Jelly also nourishes skin, improves skin radiance, and contains anti-bacterial property which helps to disinfect pimples or even acne skin.
Bio-essence Face Lifting Cream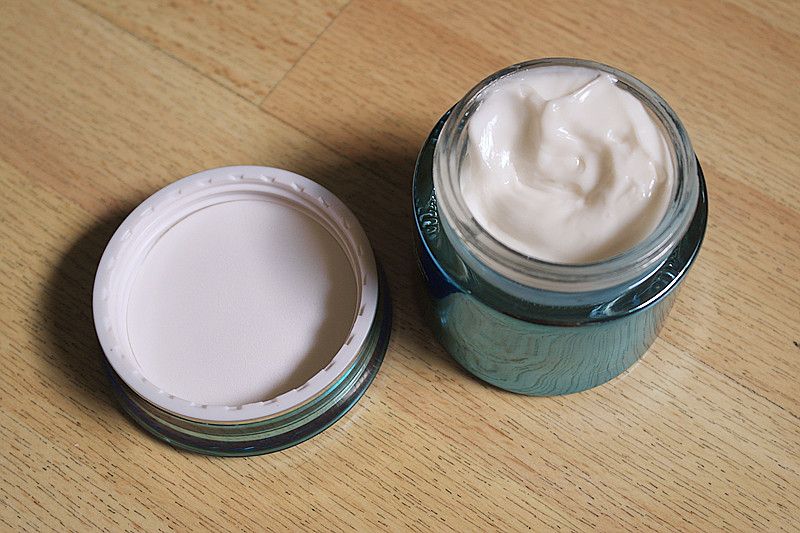 Comes with a measuring tape inside the box so that you can measure your face before and after applying the product to see the difference! They're really confident that the product would work after one application and I love product that delivers what they promised.
I usually scoop up some of the cream with my index finger, spread it with the index, middle and fourth fingers on both hands and gently massage my jawline in an upward lifting motion.
Product claims:
1. Lifts facial contours
2. Firms sagging skin
3. Reduces double skin
4. Contracts pores and refines skin
5. Reduces appearance of ageing line
6. Deeply nourishes and moisturizes skin
7. Reduces visible fine lines and wrinkles
8. Shapes V face, enhancing feminine charm
Before applying the cream, the length of the corner of my lips to the middle of my ear is 10.5 cm. After applying the cream, it became 10cm! However at the end of the day, it went back to 10.5 cm so the result is only temporary. That being said, you can use the product as a moisturizer before applying makeup or as a cheat when you know you're going to take lots of photos on that day!
Bio-essence Deep Exfoliating Gel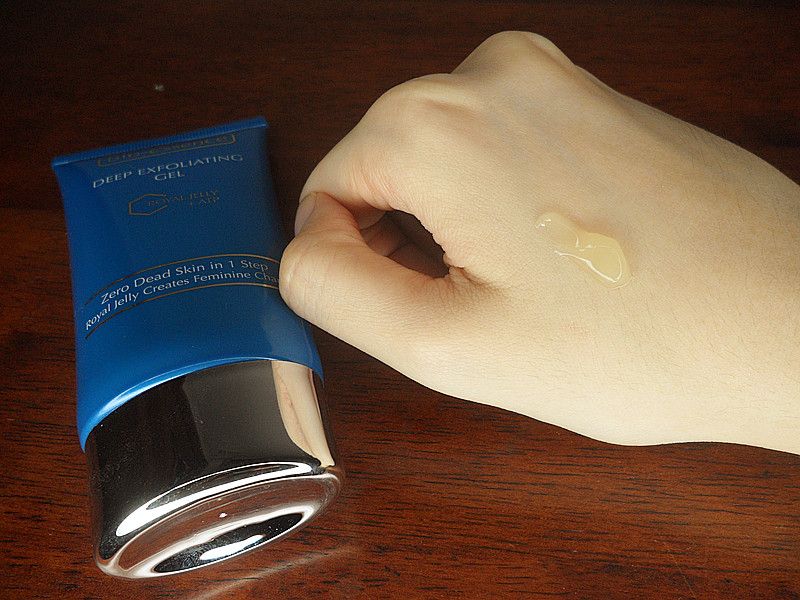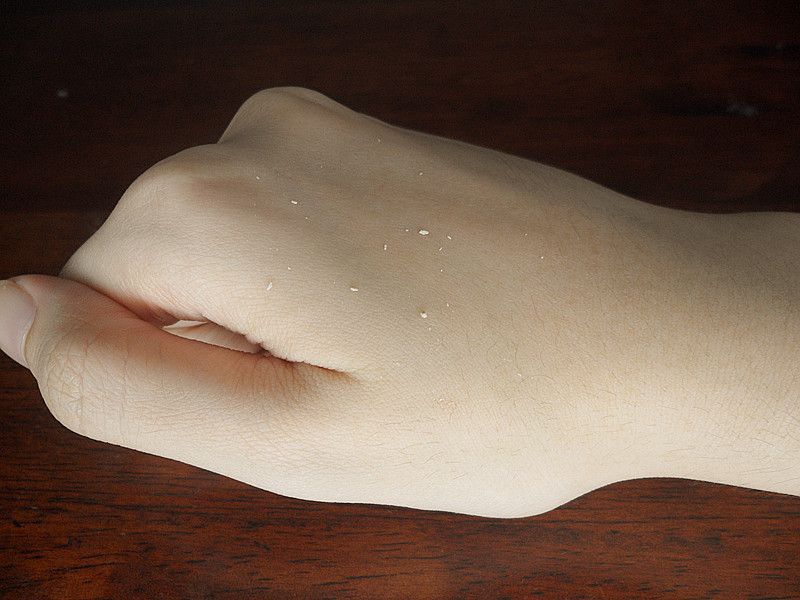 The Deep exfoliating gel is a thick gel form that you rub with dry hands to dry face! Remember to rinse your face and pat dry with a towel before using this. Bits of dry skin flakes will appear after continuous rubbing.
Product claims:
1. Gently & painlessly exfoliates out blackheads and white heads -Exfoliates away deep layer of dead skin for better absorption of subsequent skincare products
2. Brightens dull skin, makes dry and rough skin softer and smoother
3. Regulates and balances oil secretion - Helps prevent pimple, helps lighten scars and pimple marks
4. Improves skin texture for a refine and fair complexion - Makeup glides on easily, lasts longer and looks more natural
It reminds me of the Peeling milk I had from another brand. My skin feels smoother and cleaner after using this!
Bio-essence Radiant Youth Essence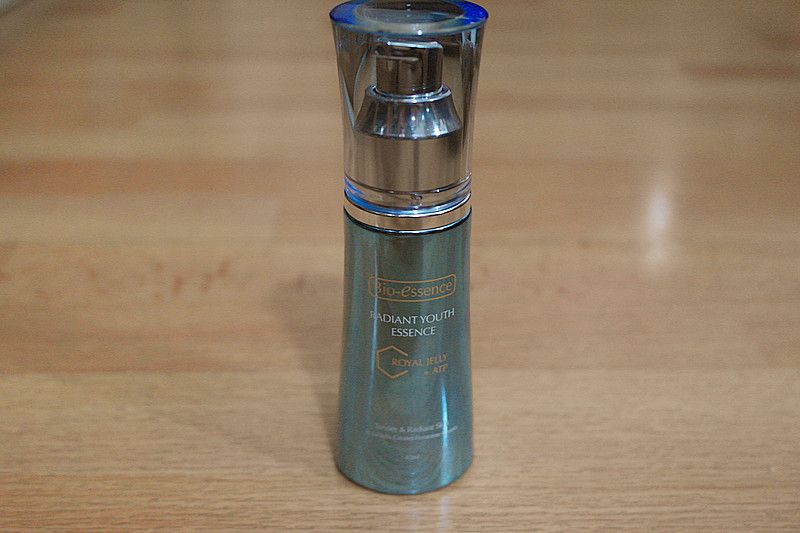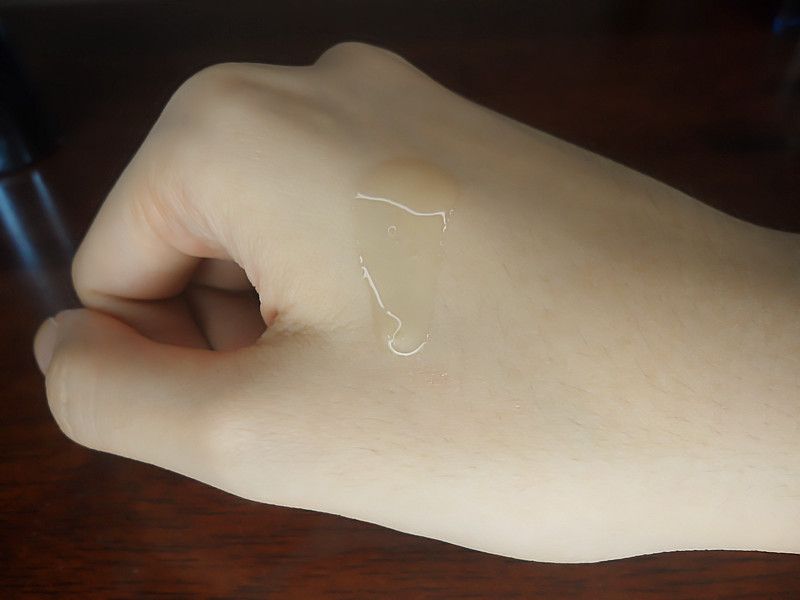 Slightly oily feeling but it sinks into the skin fairly well after a while.
It contains 95% Green Tea extract which provides superior anti-oxidant property to protect skin against signs of ageing, it intensively nourishes skin and locks in moisture, keeping skin smooth and supple.
Product Claims:
1.Rapidly absorbed into skin to intensively moisturizes and nourishes skin to make skin soft and smooth 2. Hydrates skin and locks in moisture to prevent dryness and keep skin supple and hydrated
3. Rich in anti-oxidant property to protect skin against harmful free radicals
4. Reduces signs of skin aging- Ideal to be applied in cold weather where the air is very dry
To be honest, the greasy feeling puts me off a little when I first tried the product out. It's essentially used like a toner, where you pump one or two pumps onto a cotton pad and slide it over your face.
The product would settle after a while and my face feels softer, smoother and hydrated.
Also, Bio-essence is having a game at their facebook page where you can be one of the 30 daily winners to win one of the Royal Jelly + ATP Shape V face products!
Play the UNLOCK YOUR FEMININE CHARM Facebook game & stand to win daily prizes
here
Products sponsored, all opinions are my own.
Labels: bioessence, review