Bionike Defence Elixage review
A couple of weeks back I attend the Bionike event for the launch for their new
Defence Elixage
line.
Bionike
created Defence Elixage line which is a range of treatments to respond to the many ever-changing needs of the skin through cutting-edge formulations that combines the exclusive Subli-F.A.C.E. complex, a true concentrate of energy with a blend of precious emollient ingredients to strongly revitalise skin through an "Elixir of youth" effect.
This Defence Elixage line improves the skin of your face like never before. Skin will appear softer, smoother, more radiant, expression sighs show less and face features are more defined.
Best part about Bionike product is that they are
formulated without preservatives, fragrances, gluten and is Nickel tested.
I was given three products from Bionike Defence Elixage line to try out and here's my thoughts on them!
Defence Elixage Contour Eye-lip balm
Creamy texture. A spatula was provided to scoop up the product but I find a little goes a long way as I don't need that much product for the area around my eyes and lip.
It's very moisturizing and non-tacky.
What is it:
Works on all ageing signs
Leaves skin toned and supple
Specific product to nourish the delicate, thin eye and lip contour areas
Provides an immediately perceived filler effect
Defence Elixage Satin Regenerating Cream
Silky satin-like texture. It blends onto my face smoothly and I love the texture of this product!
All of the Bionike Defence Elixage range doesn't have any fragrance in it so there is a "raw material" smell to all three of the products.
What is it:
Promotes Skin's natural regeneration mechanism
Enhances repair processes
Counters damage from free radicals
Ultra-sensorial, light and silky texture
Ideal for normal and combination skin
Excellent combined with the Elixir fluid to enhance the effects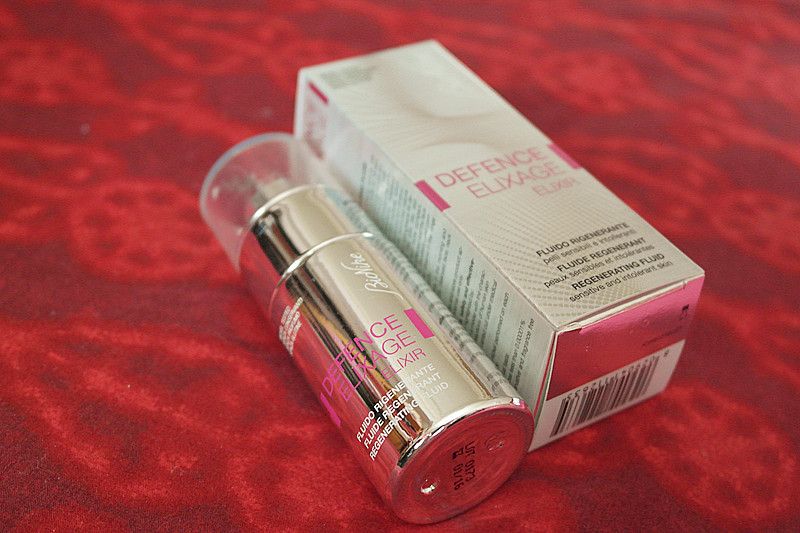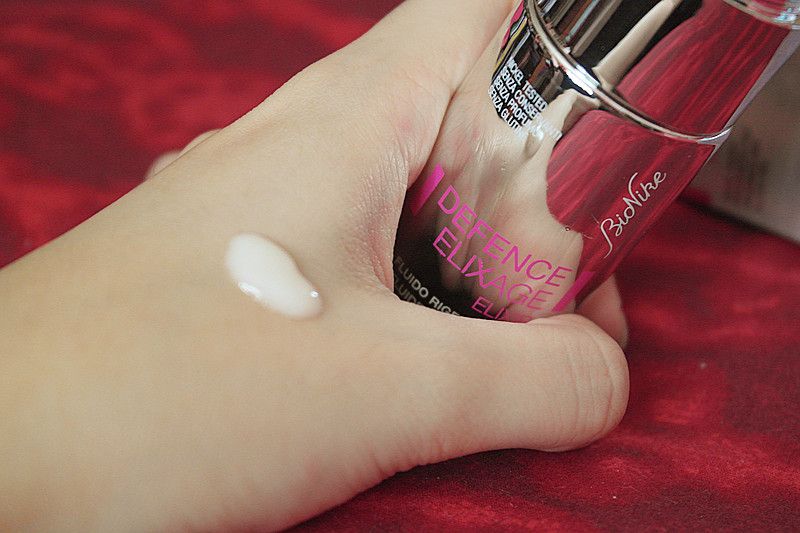 Defence Elixage Elixir Regenerating fluid
Smooth gel-cream texture. It is easy to spread and absorbs into the skin effortlessly. My skin feels really smooth afterwards.
What is it:
Intensive treatment that is a true concentrate of vital energy
Stimulates the natural production of structural skin components
Promotes natural skin regeneration and strengthens its defence mechanisms
Silky, embracing texture
Suits all skin types
Excellent used combined with the other creams in the range for even better results
Overall I love this range of product and I recommend people with sensitive skin to give this range a try.
It doesn't contain preservatives, fragrances and gluten which is very suitable for people with sensitive skin! I have combination skin and I find that this range of products works really well for me too.
You can find Bionike at selected Guardian stores.