The Grandstand Makan Hunt: Grill-Out
Grill-out
is the ideal location to go if you're vying for good quality meat at affordable prices.
Since they are the importer of premium meat from Australia, Canada and the USA, you can expect the price range of their dishes to be really wallet-friendly for good quality.
Deep fried Pork Jowl ($10)
Pork Jowl is the fatty cut of meat taken from each side of the pig's head.
Despite knowing that it's just a chunk of fat, I devour each piece that I have because honestly...who can resist juicy chunks of deep-fried fats? They're crispy with a tad bit of burnt at the edges but that's what makes it so good. My arteries probably hates me for this but I'll still survive.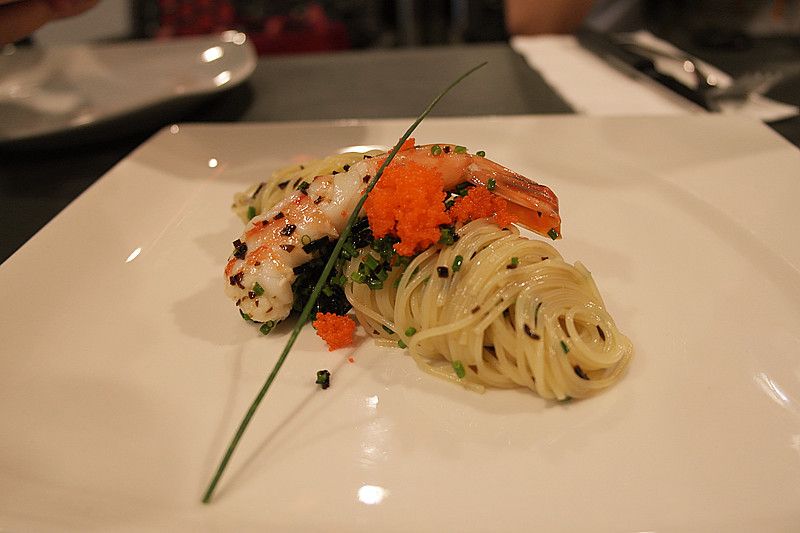 Cold Angel Hair Pasta ($13)
Served as an appetizer but still one of my favorite dish from Grill-out.
I've never had cold pasta before (apart from those macaronis in salads) but this is really refreshing.
Drizzled with white truffle oil and spring onion, it took some willpower to resist picking every last stand of pasta from the plate.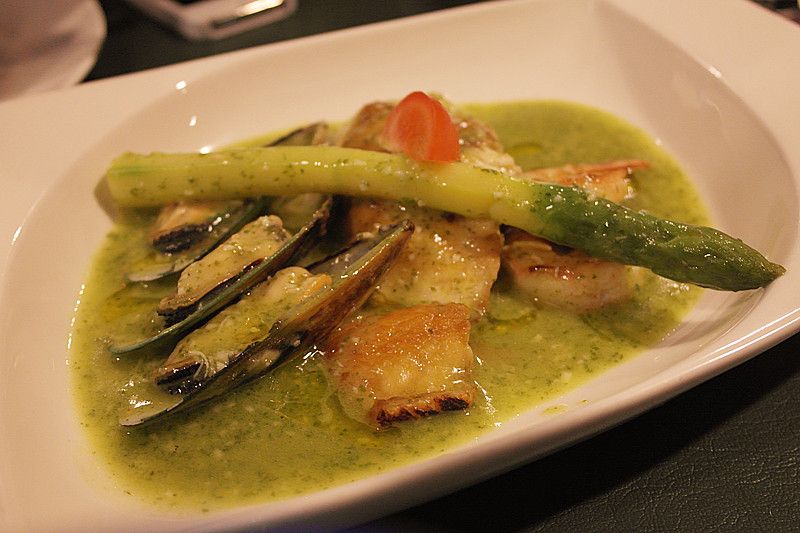 Barramundi San Sebastian Style ($28)
The barramundi is actually a type of fish, also known as the Asian Seabass.
If seafood is more up your alley, Grill-out has dishes for you too.
For me, I don't really like fish unless it's salmon lol
Grilled Canadian Lucyporc Rack ($29)
The Lucyporc Rack comes with mashed potatoes, oyster mushroom sauce and leek.
Grill-out is the only restaurant in Singapore that sells Lucyporc. Lucyporc pigs are fed good quality food and treated well in a stress-free environment to ensure that their meat is of the topmost quality....which is why we get tender and juicy Lucyporc meat!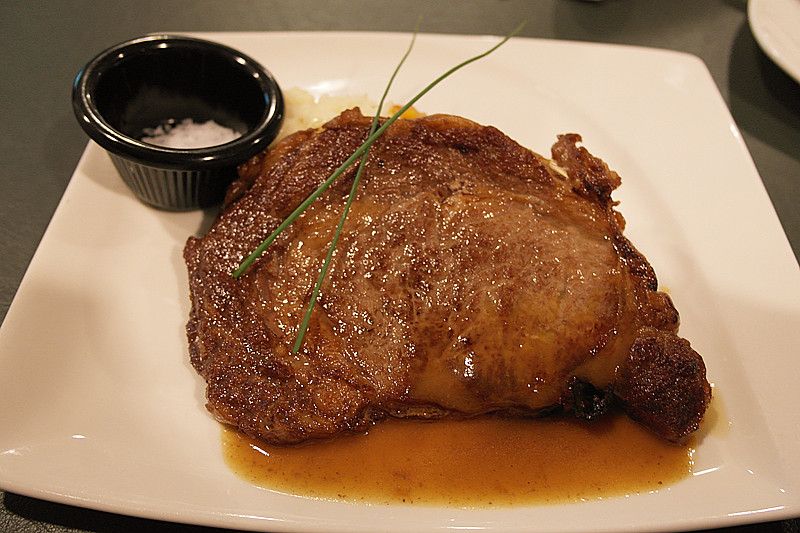 US Premium Angus Ribeye ($40)
The Grilled Lucyporc Rack and Premium Angus Ribeyes are their bestsellers and both did not disappoint. Topped with Maldon sea salt as a side flavoring, I like how it gives the Ribeye a different twist to the usual Ribeye dishes.
Pan-fried US Kurobuta Pork Collar ($26)
The smooth texture that this Pork Collar has is the result of infusing olive oil into the meat when it's cooked. I really like this Kurobuta Pork Collar!
For all you carnivorous lover out there, Grill-out would be your favourite restaurant. Indulge in your love for meat here with the wide variety of beef, pork and even seafood!
Grill-out is located at #01-08 of The Grandstand.
Labels: food tasting, openrice