The Grandstand Makan Hunt: Vegan Burg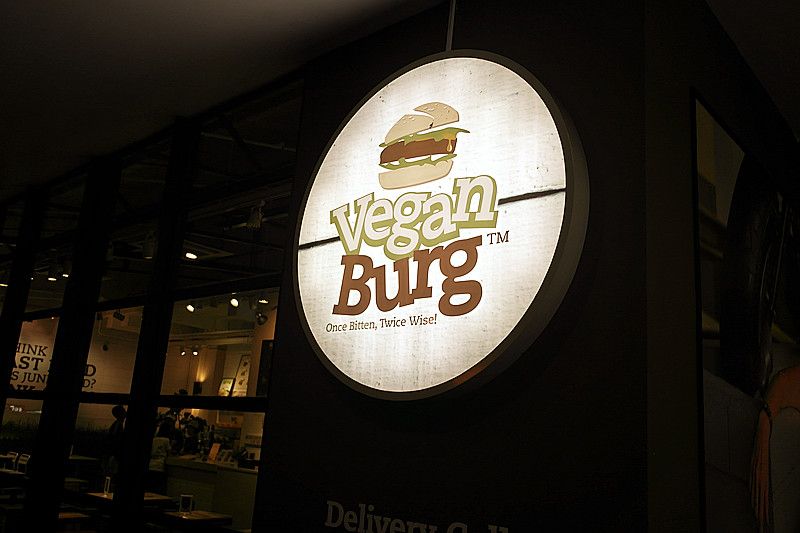 VeganBurg offers organic vegan fast food. Food with NO junk food, nutritious and healthy burgers without any real meat!
As compelling as a plant-based diet sounds like, I used to think it was impossible because I admit, my love for vegetables isin't enough for me to skip eating meat all together. I think that artificial meat taste horrible (blame chinese vegetarian noodles I have every weekend where I just eat the noodles lol).
However, Veganburg changed my mind!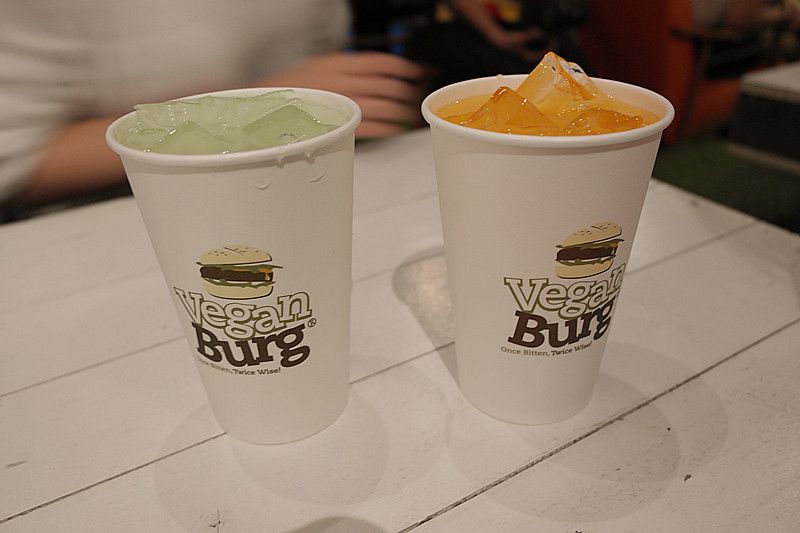 Citrusy drinks that I love! I don't know why but I think I practically live on drinking either plain water, green tea or lime juice.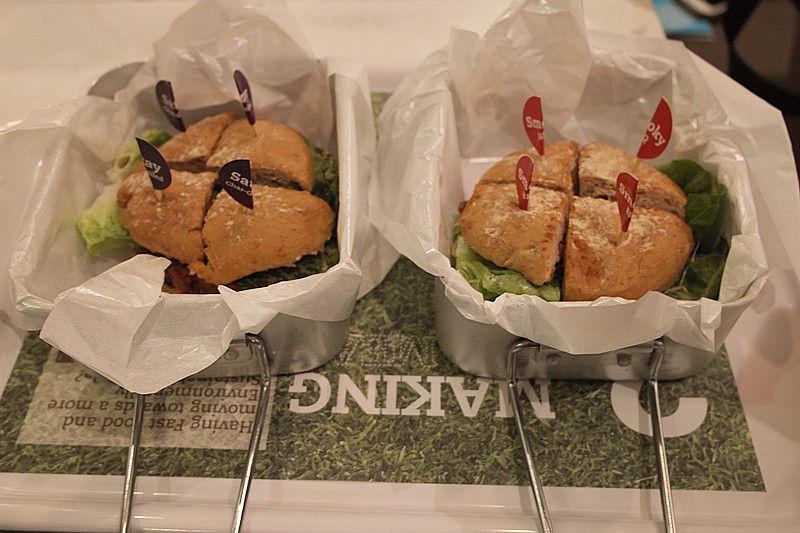 L: Char-grilled Satay Burger($6.90), R: Smoky BBQ Burger($7.90)
Looks deceivingly like a real meat burger, but this is made without any real meat in them! It's really hard to believe but Veganburg has a way to make it taste like meat without it being harmful to the earth and healthier for us at the same time. Not to mention, it comes in an organic whole wheat bun too!
Trust me, you have to try a Veganburg burger.
It'll change you.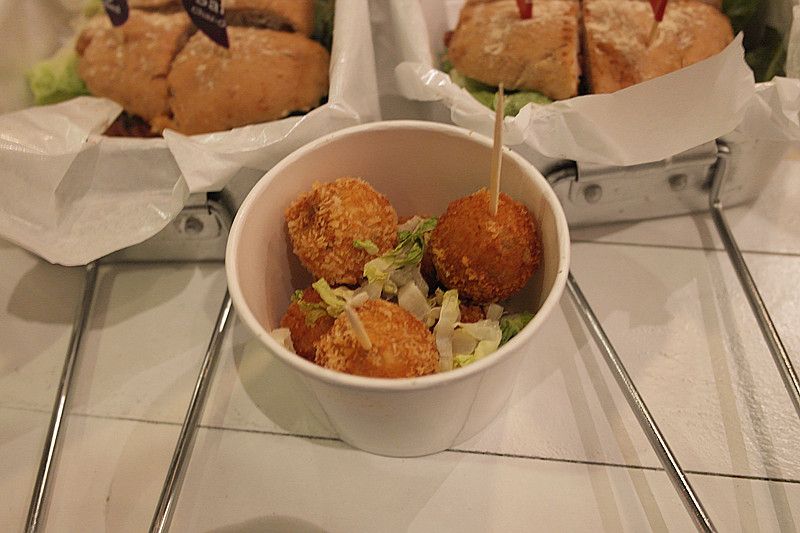 Crispy potato and spinach pop ($3.90)
Fried with breadcrumbs, it was really crispy and sort of reminded me of the fried potato balls from Yong Tau Foo stall at my previous workplace.
Vegan Franks($3.90)
Sausages that isin't actually sausages. I didn't quite like this side though because the taste was quite "off" as compared to the normal processed meat that we usually have. It is hard to replicate real meat but nonetheless, the burgers from Veganburg is really amazing.
I'm definitely going to come back for more Veganburg and hoping that I'll start to have healthier meals from now onwards!
I still have one last restaurant to blog about before concluding my Makanhunt with Openrice at The Grandstand. Who's excited to know where you can get good old british food?
Labels: food tasting, openrice